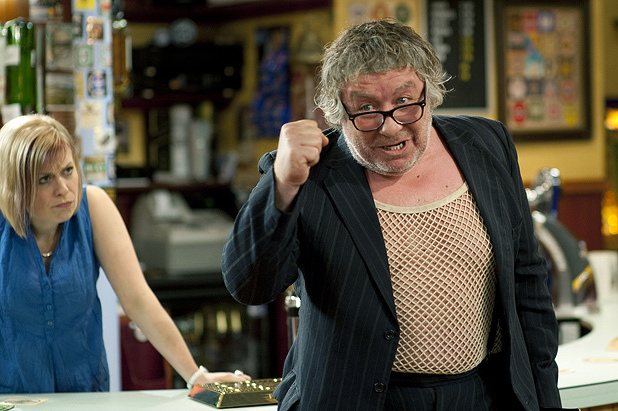 Some Mothers Do 'Ave 'Em will return as part of the BBC's big Sports Relief extravaganza.
Michael Crawford reprises his role as hapless Frank Spencer, with Michelle Dotrice once again playing long-suffering wife Betty.
Cycling champ Sir Bradley Wiggins guest stars.
A one-off episode of Are You Being Served? is also on the way. And old favourite Porridge is the latest comedy to be revived for a new audience.
They're part of the Landmark Comedy season, announced by the BBC this week.
With old sitcoms booming, we look back on a dozen other British favourites.
Hancock's Half Hour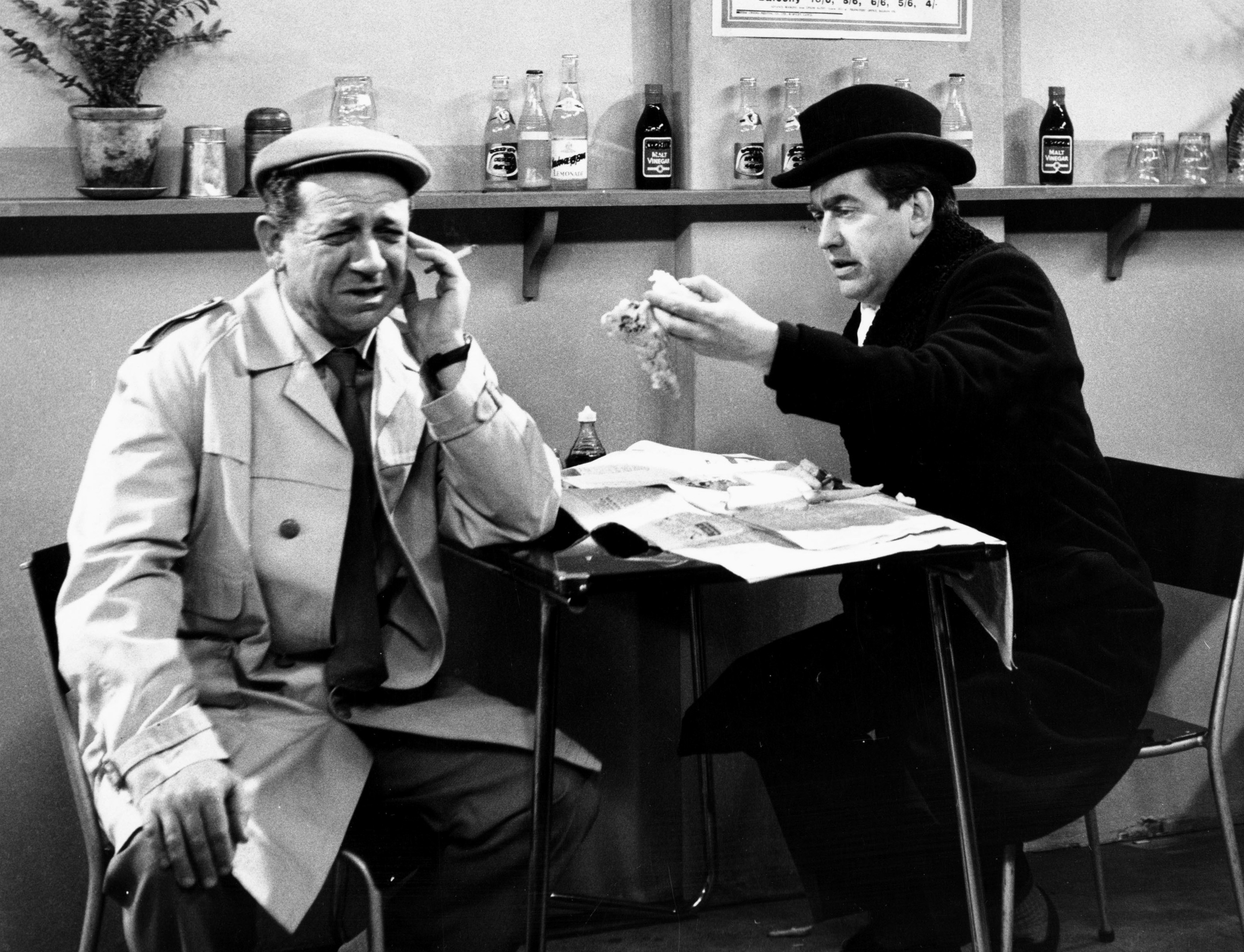 Hailed as the first great British TV sitcom, it was a radio favourite that made the transition to telly. Tony Hancock was the down-at-heel comedian whose take on life entertained millions.
It ran on the small screen from 1956 to 1961 and guests included Carry On favourites Sid James and Kenneth Williams.
The blood donor sketch was one of the most famous and lived on long after Hancock's suicide in 1968.
Dad's Army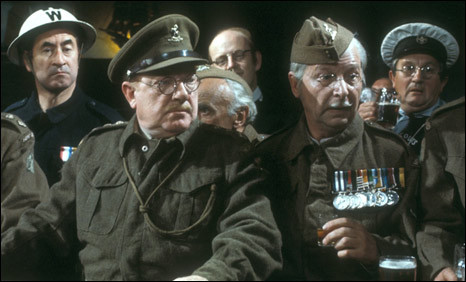 Don't panic – if you need viewers just show Dad's Army. It still pulls in healthy audiences every Saturday night for BBC2, almost 50 years after it first screened.
A priceless cast of characters from pompous Captain Mainwaring and mummy's boy Pike to doom-laden undertaker Frazer and "they don't like it up 'em" Jones have made this timeless.
The film version featuring Bill Nighy and Bill Paterson has been warmly received.
Steptoe and Son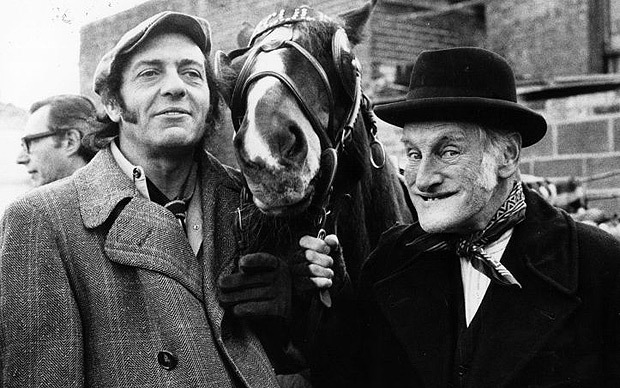 A sitcom about a couple of rag-and-bone men living in a filthy scrapyard seems an unlikely recipe for success.
But it wasn't only a massive UK hit between 1962 and 1974, it became a global hit with the US, Sweden and Holland making their own versions.
Dad Albert (Wilfrid Brambell) was the "dirty old man" who always thwarted son Harold (Harry H Corbett) in his attempts to better himself.
Fawlty Towers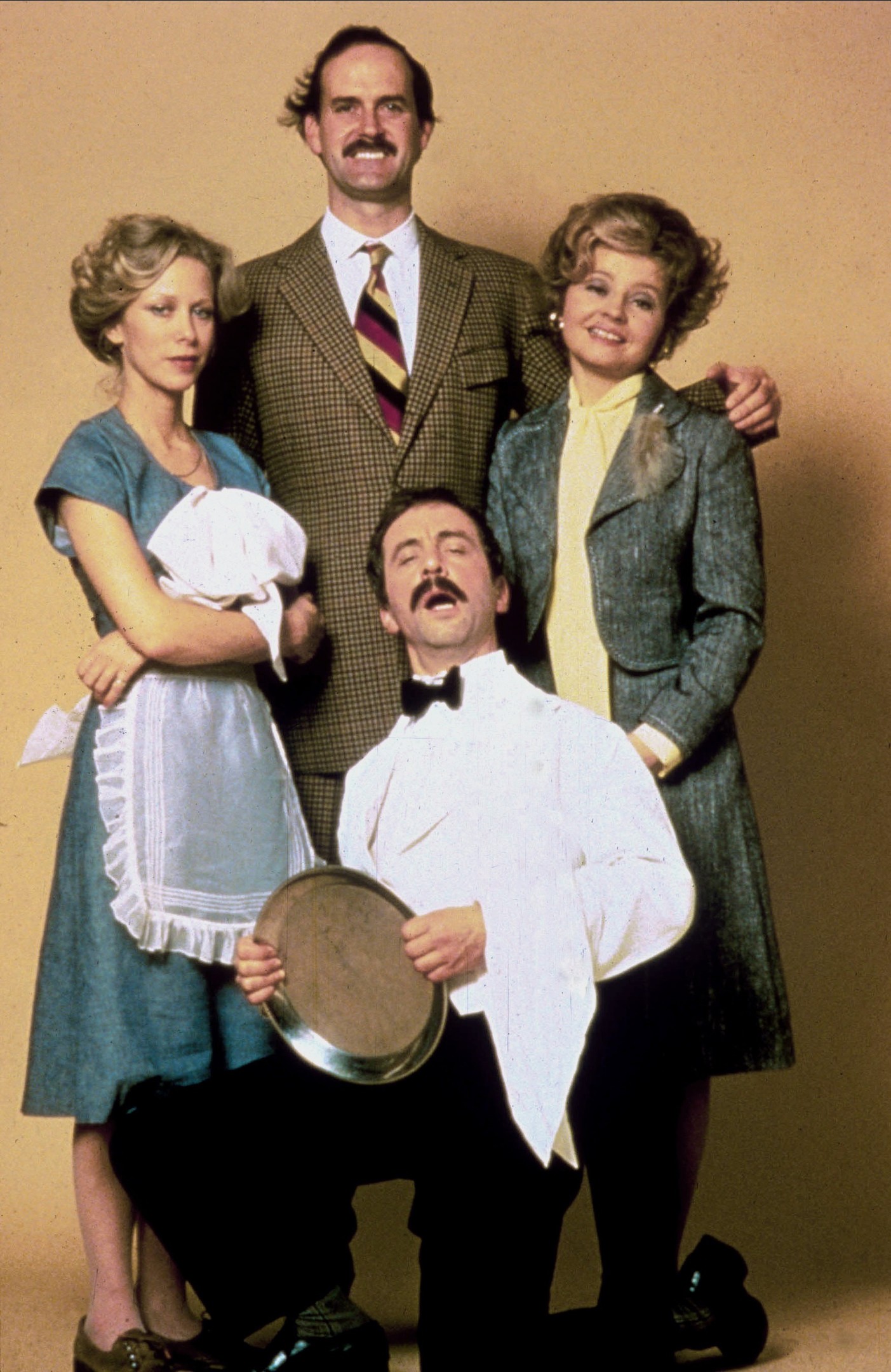 It had the nation guffawing about funny walks, hapless waiters and how you really shouldn't mention the war.
Only 12 episodes were made between 1975 and 1979 and the first script was initially rejected by the BBC's Head of Comedy, but the show is still regularly shown on TV after celebrating its 40th anniversary.
John Cleese and his then-wife (and co-star) Connie Booth came up with the concept after the Monty Python team stayed in The Gleneagles Hotel in Torquay the south of England and became fascinated by the rudeness of the owner.
The Good Life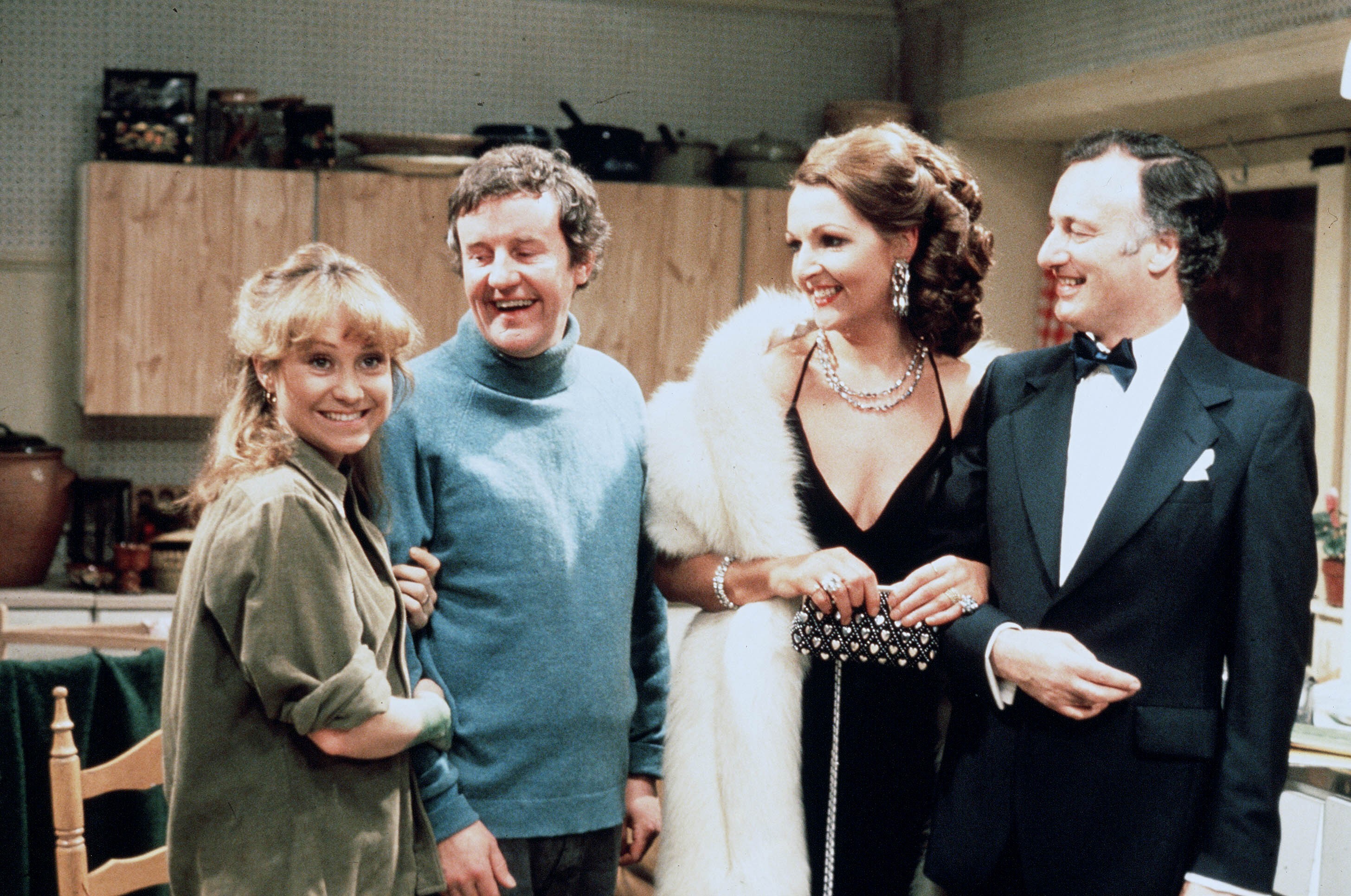 Richard Briers and Felicity Kendall were perfectly cast as Tom and Barbara Good, who gave up the rat race to be self-sufficient.
Penelope Keith and Paul Eddington were posh neighbours the Leadbetters, bemused by the grow-your-own antics. The 1977 festive special, where they have to rough it with the Goods, was seen by 21 million.
The Queen was a big fan and the final one-off episode was performed in front of Her Majesty.
Only Fools and Horses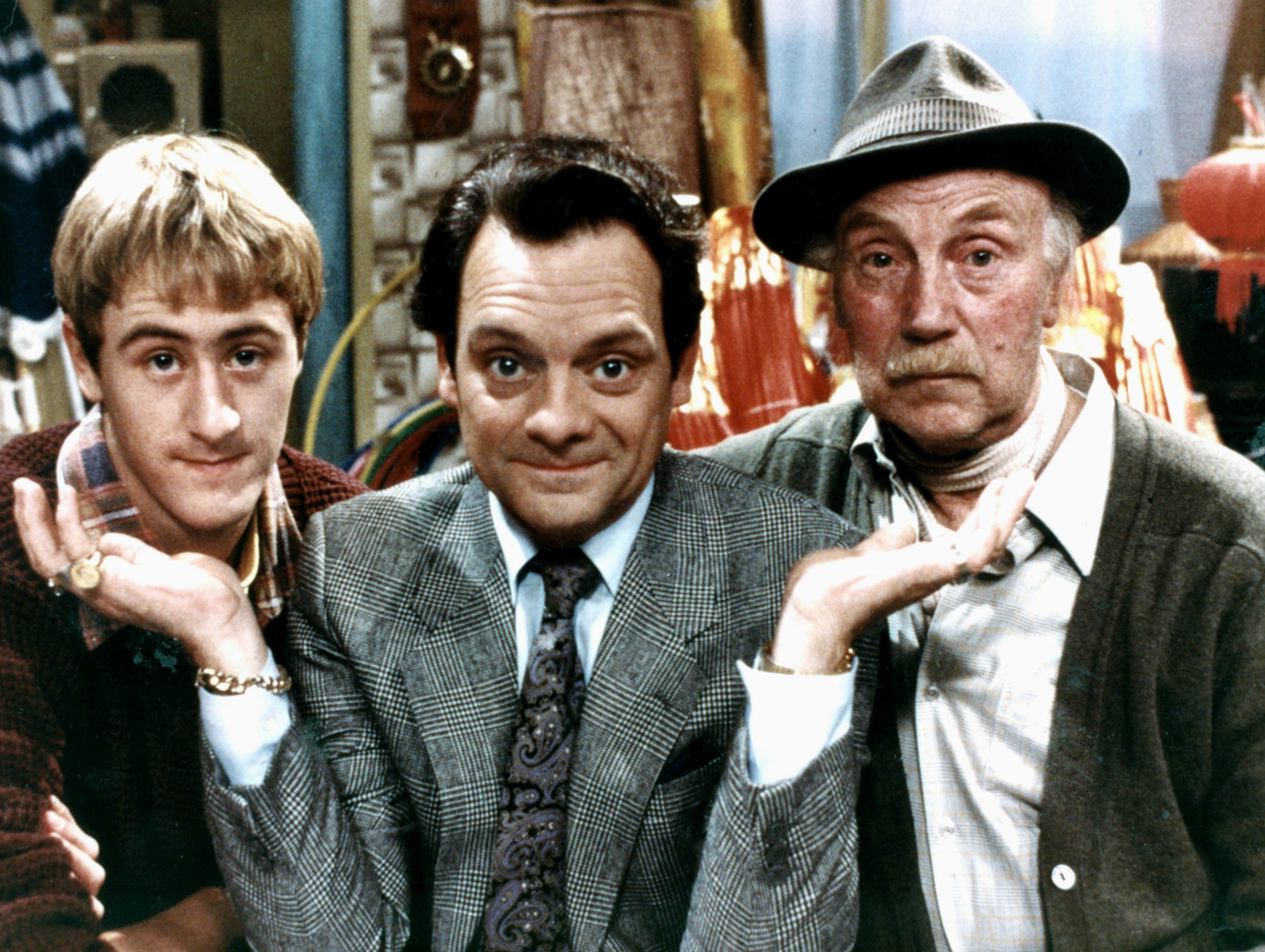 Del Boy always promised that "this time next year we'll be millionaires" and it was a goldmine for telly bosses.
One 1996 episode holds the record for the highest UK sitcom audience, for a sitcom,24.3 million.
David Jason and Nicholas Lyndhurst – Rodney – both went on to play telly coppers in Frost and New Tricks, but their finest hours were as the Peckham market traders with the three-wheeled van.
One Foot in the Grave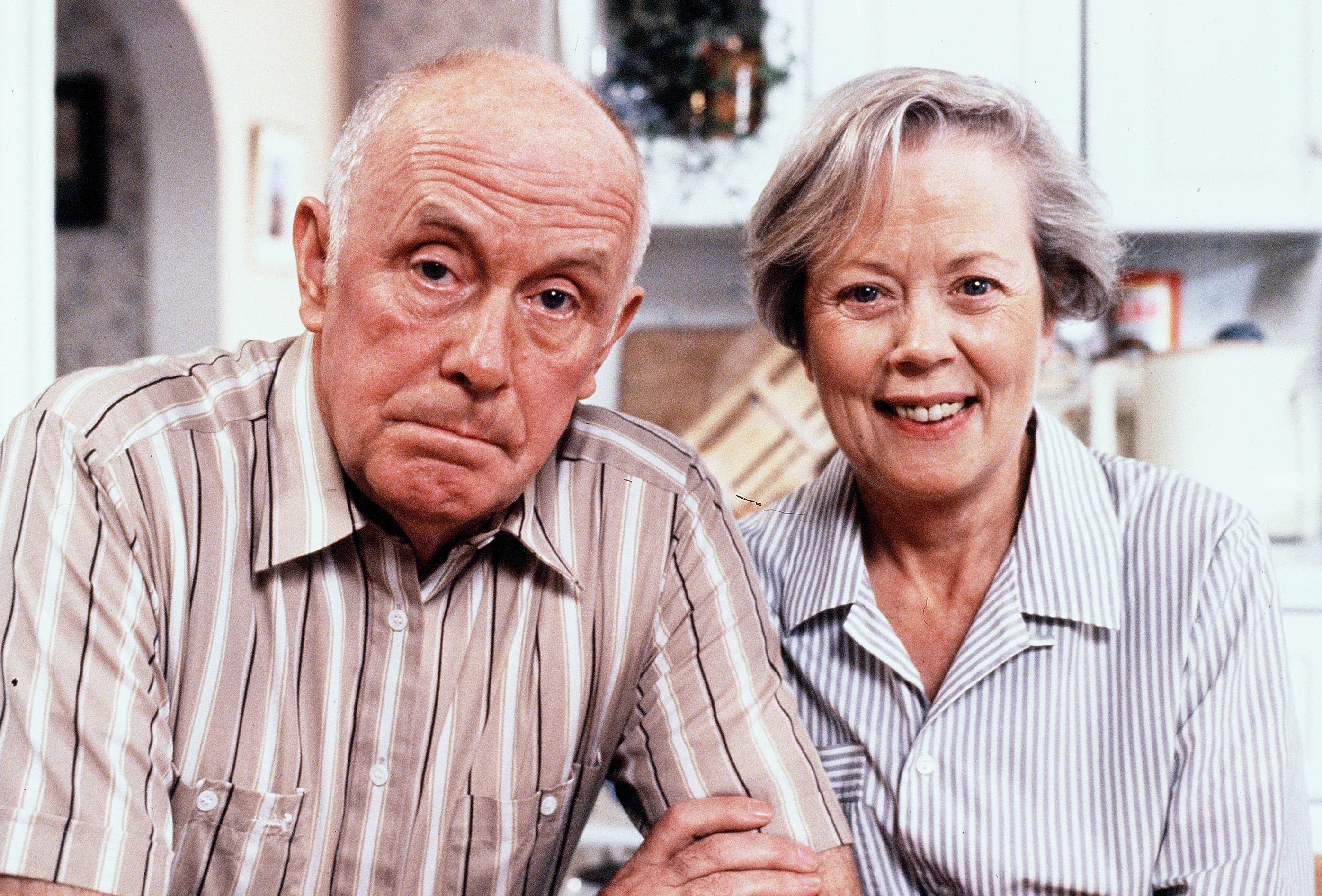 Never has being miserable been quite so funny. Scots actors Richard Wilson and Annette Crosbie played grumpy and chronically unlucky Victor Meldrew and his
long-suffering wife Margaret.
Angus Deayton and Janine Duvitski were his driven-to-distraction neighbours and Doreen Mantle, as Mrs Warboys, was always there to cause extra havoc.
David Renwick's sharply observed series ran from 1990 to 2000, taking in six series, seven Christmas specials and two Comic Relief sketches.
Father Ted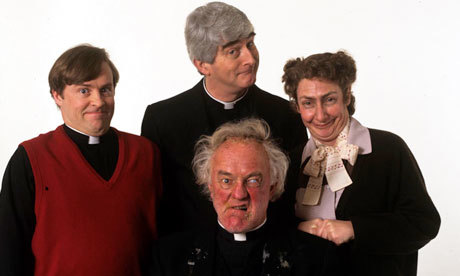 Running for just three series from 1995-98, the Channel 4 show about three priests and their housekeeper in an Irish parochial house is still a fixture on TV.
The late Dermot Morgan played Ted, a relatively normal man surrounded by constant chaos. He lived with drunken pensioner Father Jack played by Frank Kelly, who sadly also passed away recently, and dim-witted Father Dougal, played by Ardal O'Hanlon.
Pauline McLynn was Mrs Doyle, who lived to pour a cup of tea. Go on, go on, go on.
Rab C. Nesbitt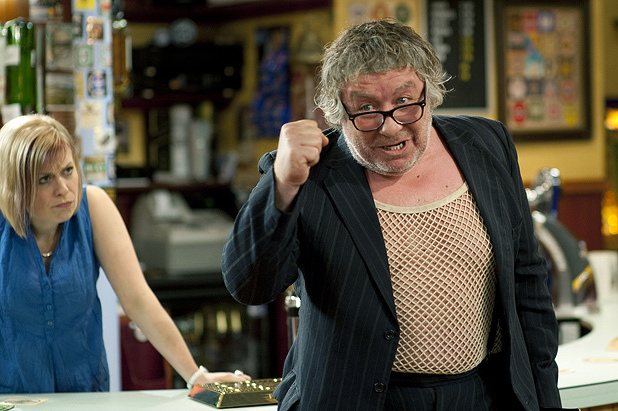 Scotland's favourite street philosopher went where few Scottish comedies have gone before or since and landed a primetime slot on the BBC network.
Gregor Fisher was Rab, the perennially drunk, unemployed waster who walked the streets of Govan in his battered pinstripe suit, string vest and greasy headband, putting the world to rights with no subject too sensitive to broach.
The character began life as a sketch in Naked Video before breaking out in 1988.
Absolutely Fabulous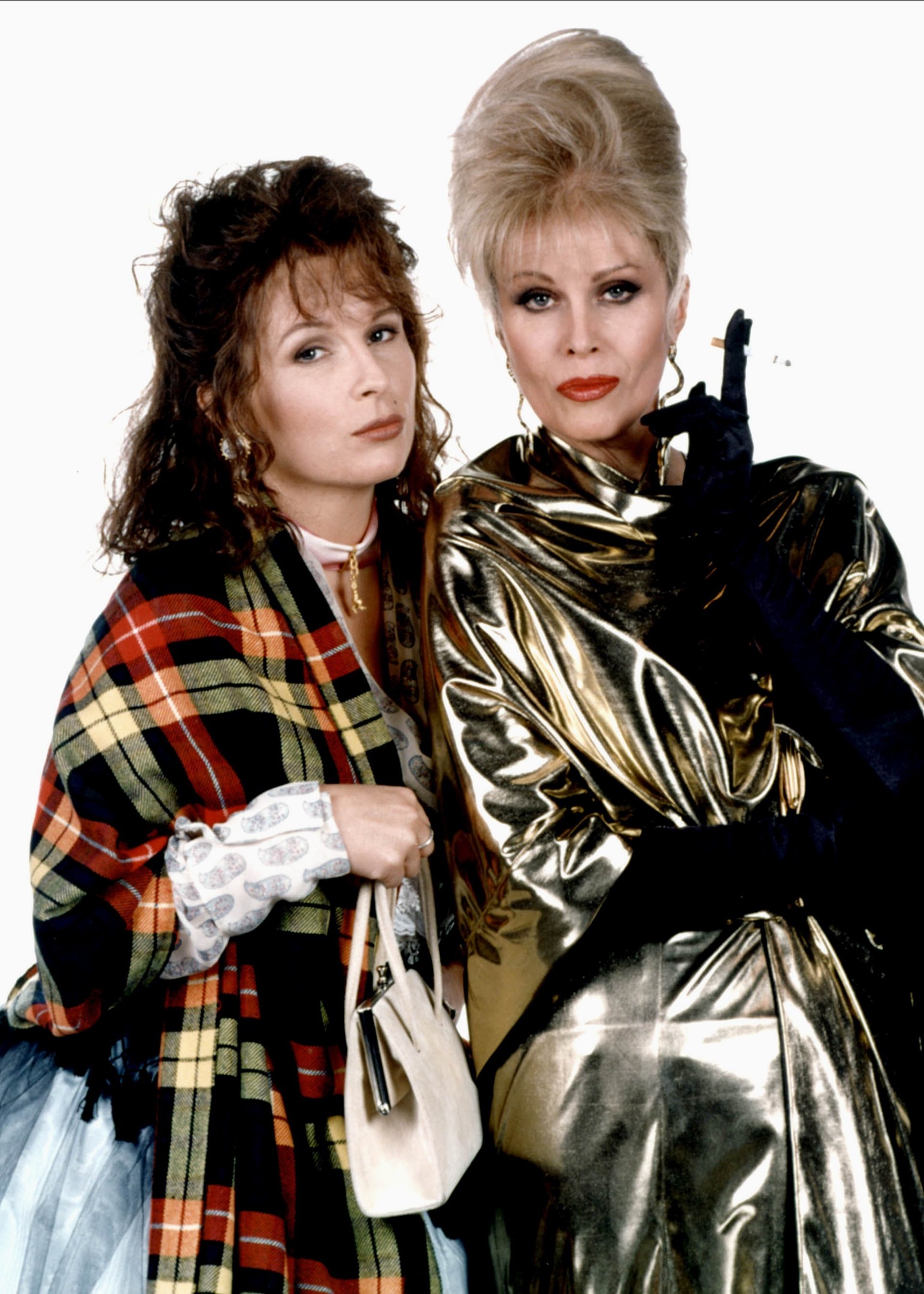 Jennifer Saunders developed the show from a French and Saunders sketch and starred alongside Joanna Lumley as a substance-abusing PR agent desperately trying to stay young.
It appeared on and off for 20 years and attracted a massive number of guest stars, most of whom played themselves. Richard and Judy, Whoopi Goldberg, Debbie Harry, Twiggy, Lulu and Linford
Christie were just a few of the names to appear.
A film version has been created, with a cameo by SuBo.
Last of the Summer Wine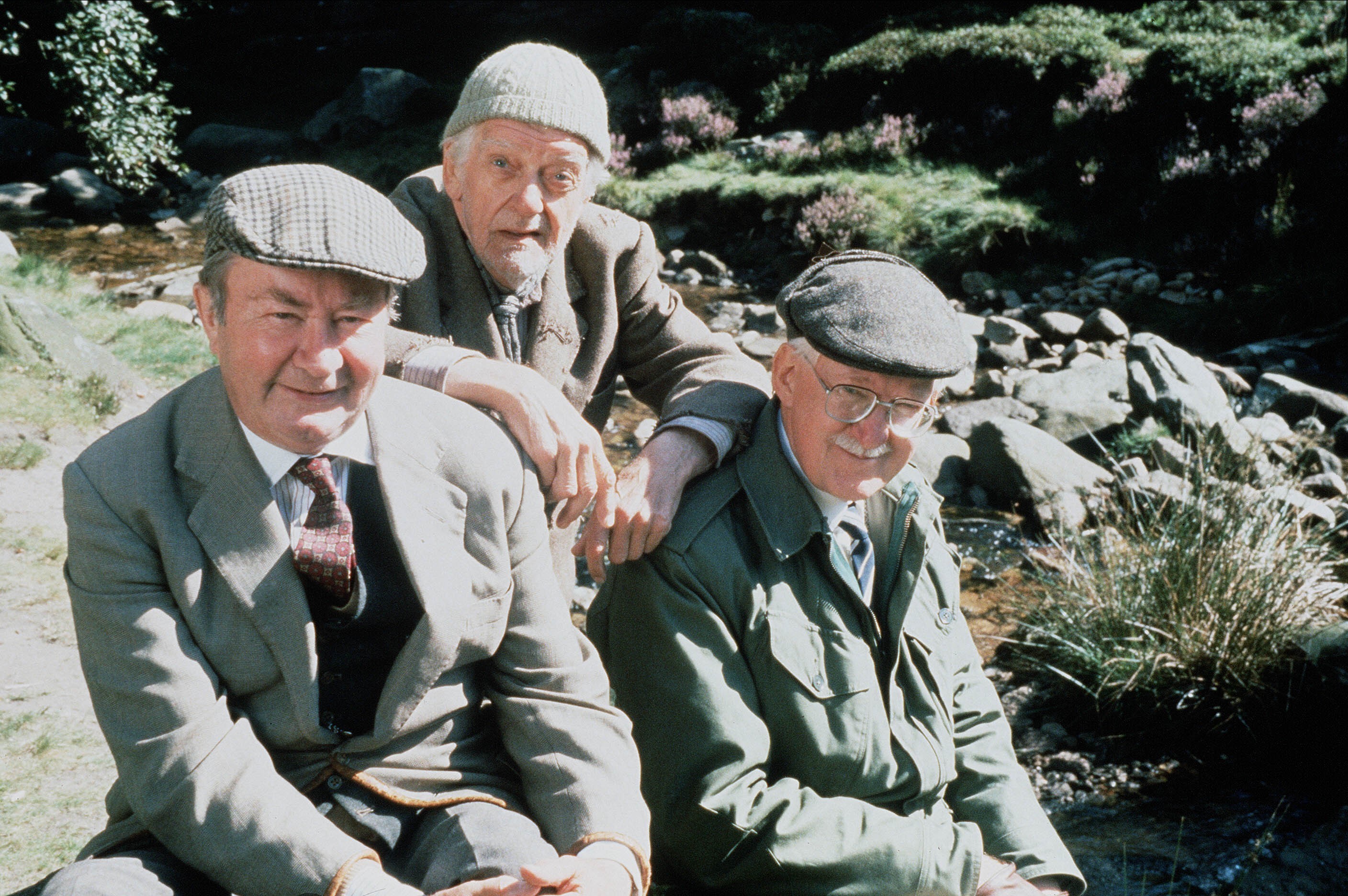 Although not a ratings winner to begin with in 1973, it went on to run for an incredible 31 series, only ending in 2010.
The adventures of a trio of Yorkshire pensioners who refused to grow up was perfect family fare on a Sunday evening.
While the three main characters changed over the years, the mainstays were Bill Owen as Compo, Brian Wilde as Foggy and Peter Sallis as Clegg, who featured in all 295 episodes.
Blackadder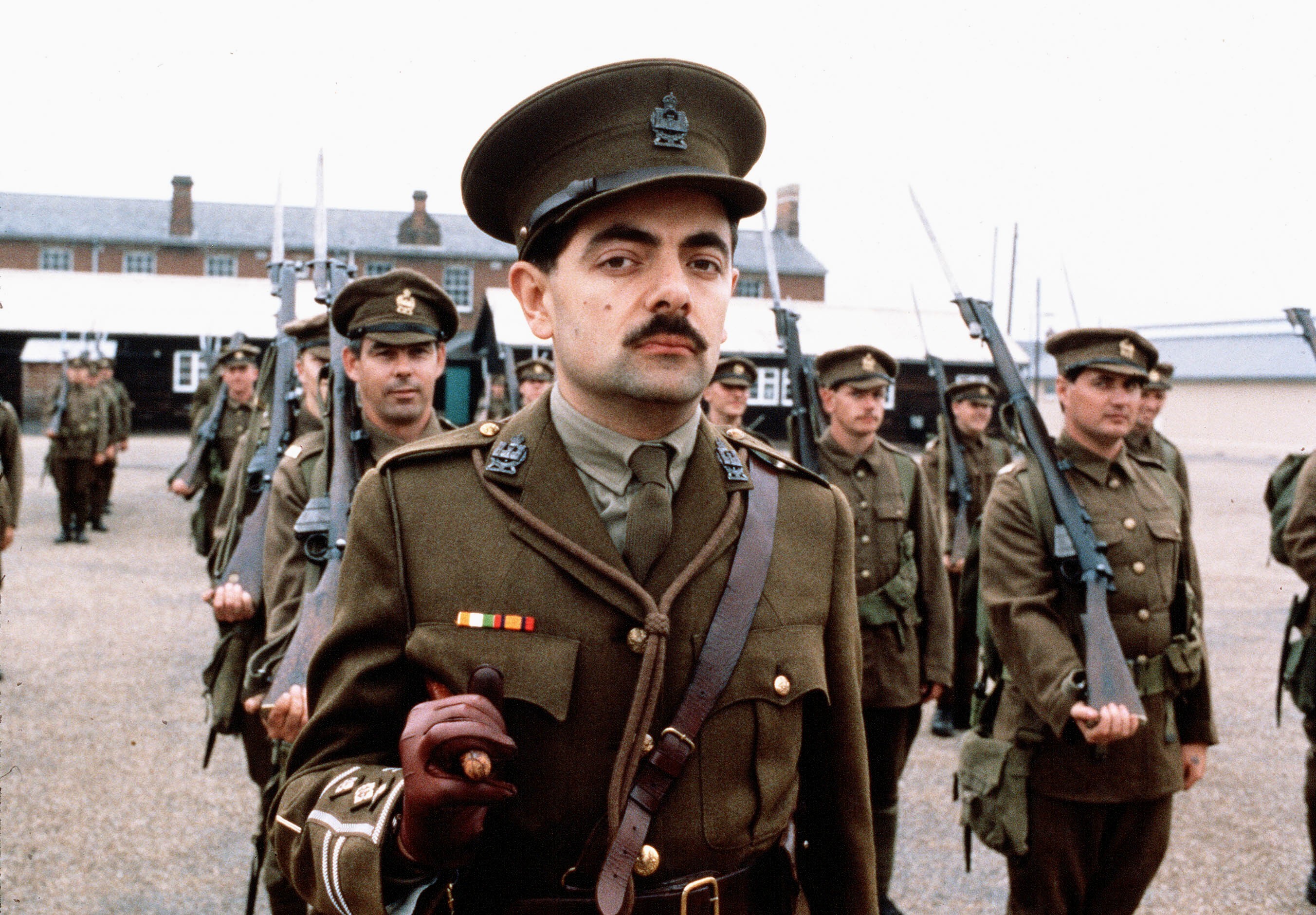 Period sitcom from the 1980s starred Rowan Atkinson as Blackadder and Tony Robinson as dogsbody Baldrick.
Each of the four series and spin-offs was set in a different historical period and had a great supporting cast including Hugh Laurie, Stephen Fry, Miranda Richardson and Robbie Coltrane.
Four Weddings and a Funeral and Love Actually writer Richard Curtis co-wrote all the episodes while Ben Elton played a major part.
Robinson has said he believes a fifth series is on the cards.
---
READ MORE
BBC set to revisit classic sitcoms including Till Death Us Do Part, Steptoe and Son and Porridge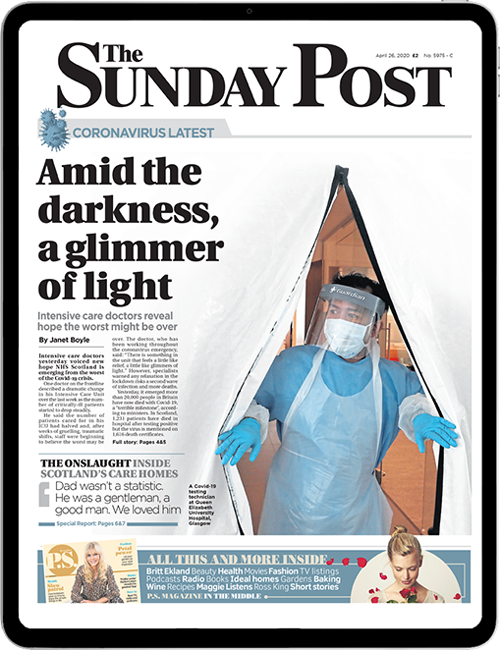 Enjoy the convenience of having The Sunday Post delivered as a digital ePaper straight to your smartphone, tablet or computer.
Subscribe for only £5.49 a month and enjoy all the benefits of the printed paper as a digital replica.
Subscribe