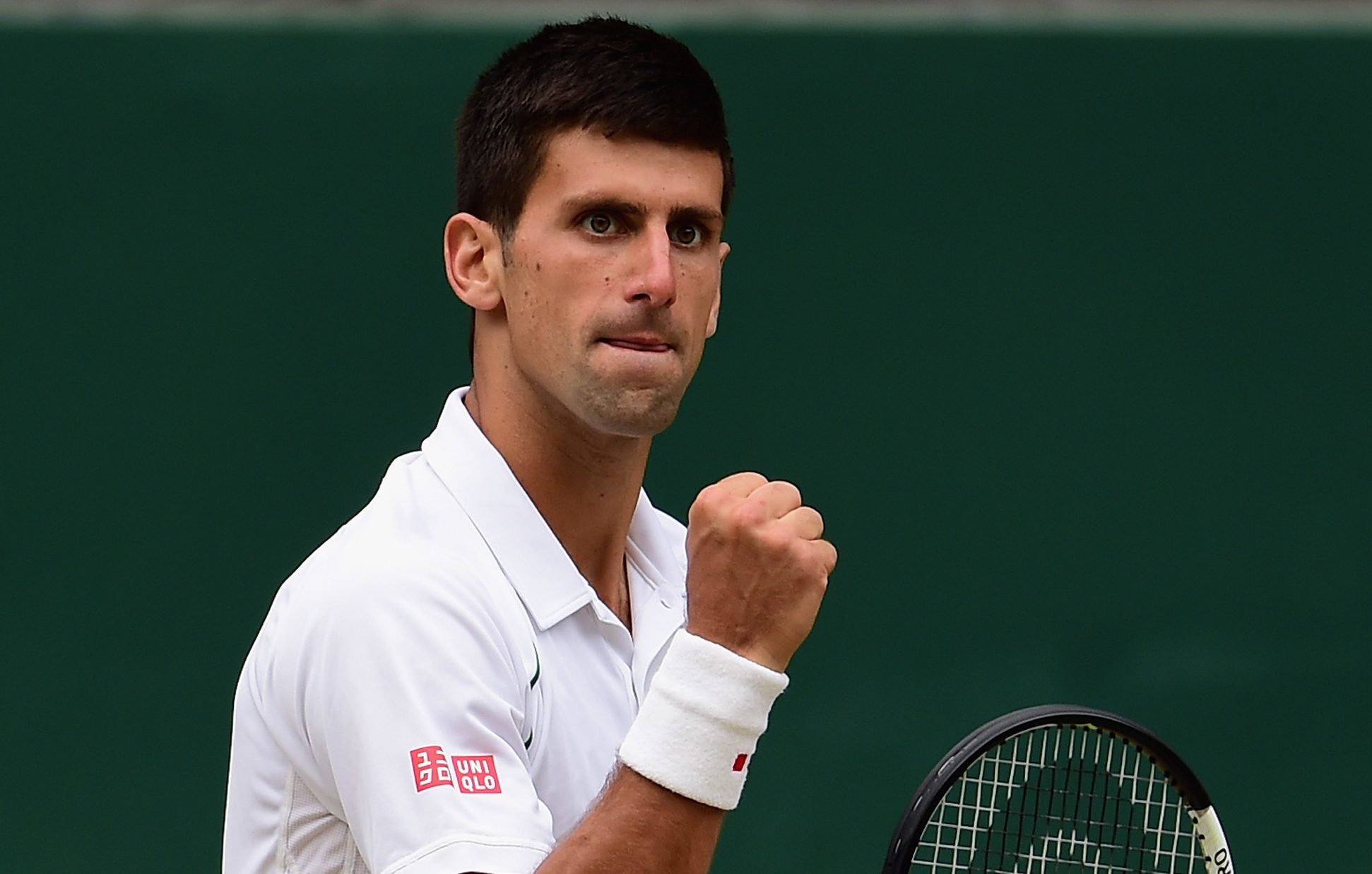 NOVAK DJOKOVIC will overtake Roger Federer's record of 17 Grand Slam titles in the next few years and make himself a strong candidate to be the best of all time.
I see no reason why the Serb won't win Wimbledon and the US Open to complete the calendar Grand Slam this year.
Djokovic's record is fantastic. He's an extraordinary player, seemingly made of rubber the way he can bend and flex his ankles back into position for the next shot.
It's a tribute to Andy Murray that I make Djokovic only a slight favourite for Wimbledon. On his record, he should be out of sight.
Djokovic has introduced a new dimension to the game. He shrinks the court. When his opponents look over the net, they see a tiny space because Novak's movement is so good. He is so quick, and his defence so good, he makes the court look smaller than it is.
Opponents feel they have no choice but to hit the ball on the line.
In fact, psychologically they feel they have to hit the ball beyond the line to put it out of his reach, which inevitably leads to errors.
Andy Murray also has that kind of effect on players, but to a lesser extent.
I believe Djokovic can become a legend. He's not up there yet as the best player of all time, but Novak could get there.
I can easily see Djokovic and Murray dominating the sport for the next two years, possibly even for the next three or four years.
Players used to reach their peak around the age of 27, but that has changed. It's now 29 or 30, assuming the motivation is there.
Djokovic has won the last four Grand Slams. Winning the French title completed his set of Majors, but I don't think that will make him take his foot off the pedal.
The Serb has amazed me. I have to go back about four years to recall how he struggled on his service action. Djokovic got "the yips". He lost his rhythm completely.
Watching him that day in Paris, serving about 15 double-faults, and with his service action all over the place, I wondered if he'd ever recover.
But Novak showed his mental strength by going back to basics, putting in hours on the practice court, and within a matter of weeks perfecting a new service motion. That was remarkable.
Obviously, I'd love Andy Murray to win Wimbledon, but I feel Novak will take the next step towards legendary status.
Can Ivan the hitman give Andy ammo?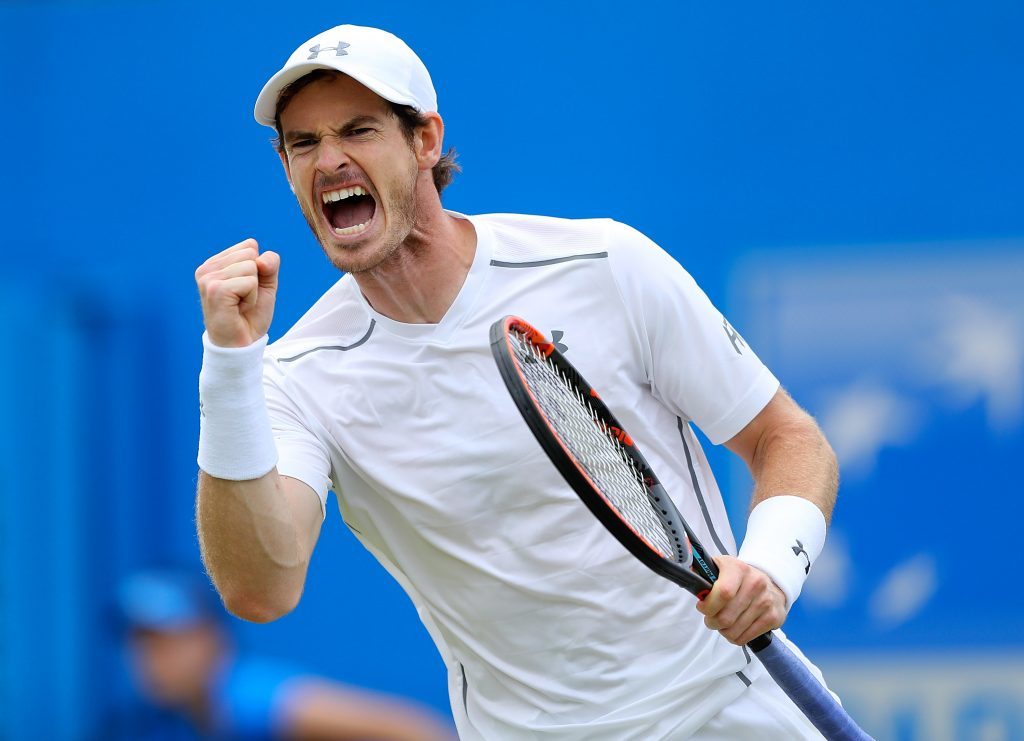 ANDY MURRAY has hired a hitman to bring down Novak Djokovic and regain the Wimbledon title he won in 2013.
That's my take on the Scot's decision to eat humble pie and ask Ivan Lendl to rejoin his coaching team.
There's only one reason why Andy has brought Lendl back – to find a way to beat Djokovic.
You have to look at the facts. When Murray was working with Lendl in their first spell together, he beat Djokovic in the Olympic Games semi-final, the US Open Final and the Wimbledon Final.
Since those heady days, Djokovic has gone from strength to strength, while Andy has not won a Grand Slam title since parting company with Lendl.
You have to ask why such a big gap has opened up. Has Djokovic's game suddenly improved so much? Is he working that much harder?
I think the Serb has made improvements, but then so has Murray. Both players are hugely dedicated in their training and work ethic. There is no difference there.
So the answer can only be the mental side. Djokovic handles the pressure better. He has been getting better input from his coaching team when it comes to the big matches.
Now Murray has made the move to bring back Ivan, and that's good news for Andy and his supporters.
Whatever the reason for his departure two years ago – and neither side has really come clean about it – Lendl clearly feels he can add something to Murray's performance.
I don't believe he would have agreed to rejoin the camp unless he felt there was a positive outcome.
Lendl has been out of the game for two years. He turned down strong approaches from the Czech Tomas Berdych to coach him, and flirted with talented Bulgarian, Grigor Dimitrov.
Perhaps Ivan has been waiting for the phone to ring, with Andy on the other end? Well, it has happened now, and I see it as a great move.
Whether the effects will be felt in time for this Wimbledon must be in doubt. But I do believe that a Murray/Lendl partnership can bring further Grand Slam success for the Scot.
I was very impressed with his performances in Paris, when he reached his first French Open Final. In fact, his semi-final victory over holder, Stan Wawrinka, was one of the best matches Andy has ever played.
In patches at Queen's Club recently, Murray also played some outstanding tennis. However, in both those events, there were times when he did not appear fully focused. It's still worrying when he drops sets to players who are not in his class.
The physical and mental effort of having to do that can only have drained his reserves.
It seems Andy often needs a crisis to bring out his best. That's a worry, but the arrival of Ivan Lendl could change that.
At 29, I believe Murray is at his peak. He's playing the best tennis of his life. After the birth of his daughter, he is in a good place.
Wimbledon is Murray's best venue in terms of beating Djokovic. He has the edge on serve, he volleys better, and he has the instinct for playing on grass courts.
The mental strength that Ivan Lendl can bring to the mix could be a winning combination.
Roger has class to beat Old Father Time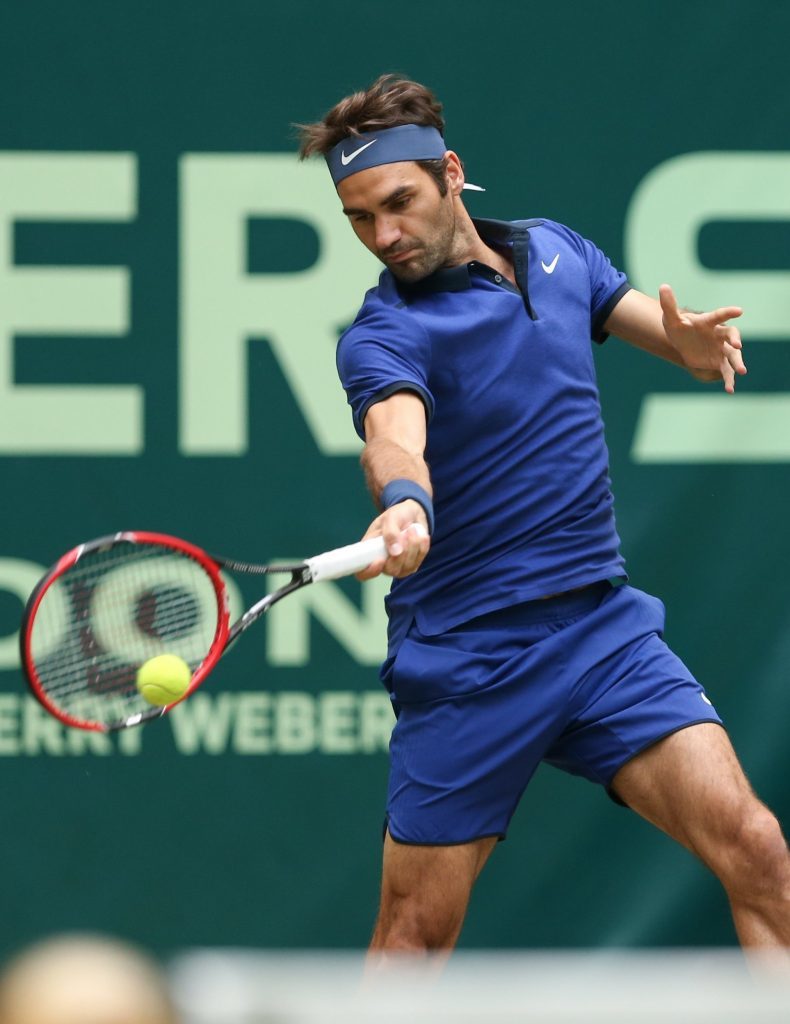 I'VE never written off Roger Federer's chances of winning Wimbledon – and I never will as long as the Swiss star remains on the circuit.
Do I think Federer will win this year? No. But stranger things have happened.
He has had injuries this year almost for the first time in his career. That raises question marks.
Has he played enough to be able to last seven five-set matches?
Is he actually 100% fit?
The answers will only become clear in the next week or so.
Tennis is moving on so fast these days it's frightening. Players who miss a month or two find it increasingly hard to catch up.
That factor must increase when a player is fast approaching the age of 35, like Roger.
Recovery time is longer. Aches and pains are more pronounced.
However, form and fitness are temporary – class is permanent.
Roger Federer is a class act. There is no question Wimbledon offers him the best chance of a glorious swansong.
There are other players who are fit and strong enough to win – but perhaps lack the ability.
Australian Nick Kyrgios, on the other hand, has enormous talent. If he can get his attitude right, he can become a Grand Slam winner.
But right now he's not ready.
Time will tell if Roger is ready for another tilt at the title.
It's great to see McEnroe back at the top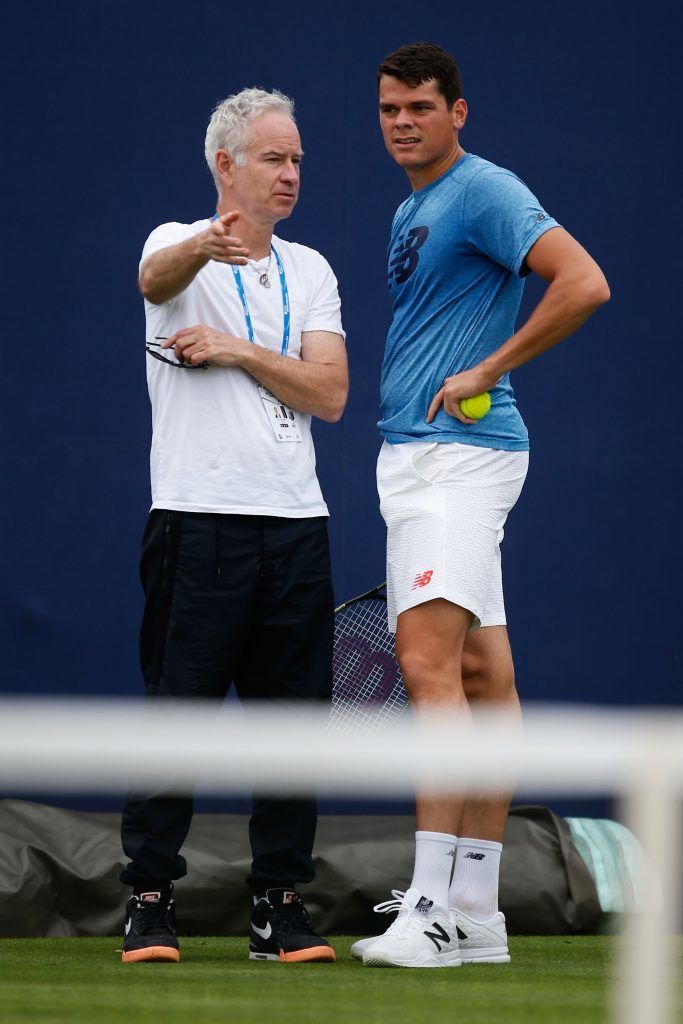 JOHN McENROE is a genius – and that's why it's great to see him involved in the game as coach to Milos Raonic.
This is part of a trend towards "supercoaches", players bringing in legends of the past to give them an edge over their rivals.
Andy Murray started the whole thing by hiring Ivan Lendl. Since then Novak Djokovic has teamed up with Boris Becker, Roger Federer had a spell with Stefan Edberg, Marin Cilic hired Goran Ivanisevic, and Stan Wawrinka is working with Richard Krajicek.
There have been suggestions that this is something of a ego trip for the past masters, but it works both ways.
You can't tell me that having someone in your corner who has been there, done that is not a help.
I don't think there is a downside. Involving these great players of the past is a positive move for everybody.
Nick Kyrgios rubbished the whole idea, saying: "I'm the one who hits the balls." That is a disappointing remark from a talented player.
It just shows why Kyrgios, for all his ability, is falling short of fulfilling his potential.
I believe McEnroe can be the key to Milos Raonic's future. Mac has so much knowledge, nous and experience to offer.
Tennis at the top is a game of small percentages. The top players are looking for something to make a fractional difference, mostly mental.
Tennis is in the blood of these great players. It's hard to walk away from the sport. Nothing will ever replace the adrenalin rush of being out on court in a Grand Slam tournament.
But watch Boris during Djokovic's matches. You see someone totally involved, on the edge of his seat. It's not just an ego trip, he is making a difference and has helped Novak become the dominant force.
I believe McEnroe has been waiting for the right opportunity to get involved. It was rumoured that he fancied teaming up with Kyrgios, but obviously the Aussie was not interested – a mistake in my opinion.
McEnroe has so much to offer. He is a tremendous addition to the circuit.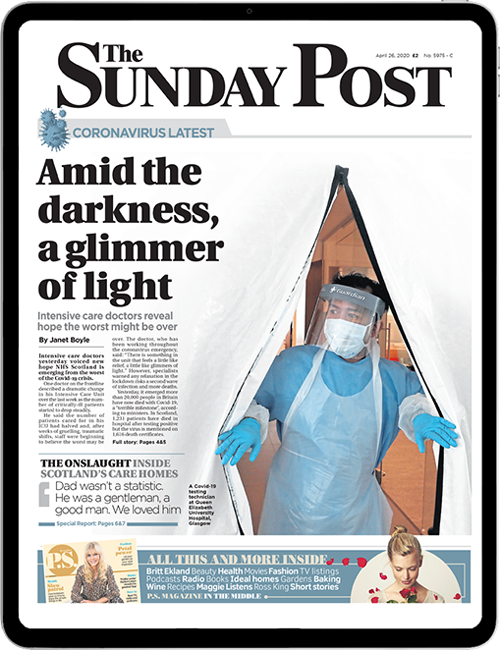 Enjoy the convenience of having The Sunday Post delivered as a digital ePaper straight to your smartphone, tablet or computer.
Subscribe for only £5.49 a month and enjoy all the benefits of the printed paper as a digital replica.
Subscribe