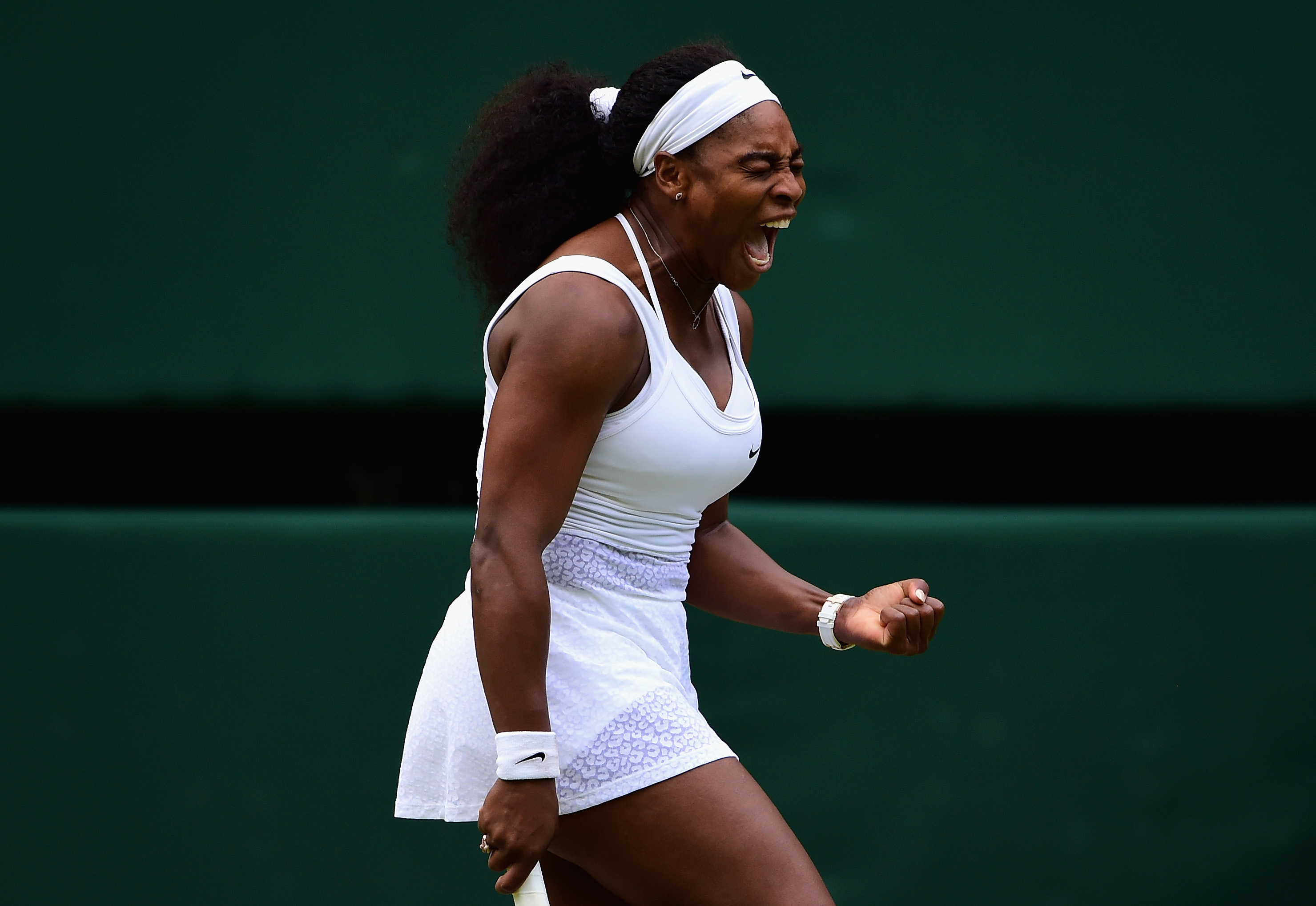 I HAVE really done my best to think of a reason why I should not make Serena Williams my favourite for the Wimbledon title – but I can't find one.
For the thousandth time – or so it seems – I have to pick her as the likely winner. Having said that, I see this as the most open Women's Singles event for a long time.
For the past 10 years at least, Serena has stood head and shoulders above the rest. Not any more.
I still believe that the defending champion is the best player in the field when she is at her best. However, the challengers are getting closer because Serena is showing some weakness on the big occasion.
She has closed that gap herself by showing mental frailty. She has lost the aura of invincibility that used to give her almost a one-set advantage before she stepped on court.
The burning issue for Serena is Steffi Graf's record of 22 Grand Slam titles. The American is one away and wants to match – and then surpass – the German so badly, it is hurting her.
Of course, Serena says she never thinks of the record. Nonsense. She thinks about it all the time.
She has put so much pressure on herself to get the record, she's been a nervous wreck when it comes to the latter stages of the Grand Slams.
I've never seen anything like last year in New York. Serena, two wins short of a calendar Grand Slam, lost to Roberta Vinci of Italy in the semi-final.
It was one of the biggest upsets of all time. Of course, you have to give some credit to Vinci, but really Serena beat herself. She was so paralysed by nerves, she could barely hold her racket.
Tennis players love holding records. So, trust me, whatever Steffi says in public, she will be hoping that Serena fails to match her.
I know about records. I held one myself once. It was for the longest losing streak on the ATP Tour – 17 straight matches!
I shouldn't have been proud of it, but in a strange way I was. I held a record, and when the American Vince Spadea lost 18 matches in a row, I was quite disappointed.
Players like to have a place in history. Serena is desperate to get there, and that obsession is not helping her.
After the loss to Roberta Vinci, Williams played great tennis all the way to the final of the Australian, only to lose to the unheralded Angelique Kerber. The German played superbly, but Serena was too tentative.
Same again in Paris last month. The American was imperious in reaching the Final, but could not find her dominant best against Garbine Muguruza.
Granted, the Spanish girl was terrific. But it was Serena's match to win, and she couldn't do it.
Wimbledon represents Serena's best chance to get back on track. The surface suits her. Points will be shorter. The champion's wonderful serve will win her a lot of cheap points.
I don't see a physical decline in Williams. She looks in great shape, and the motivation is there.
It's only the fact Serena clearly tightens up on the big stage that is making Wimbledon an open contest this year. There are a handful of players who believe they can win it.
But I believe Serena will conquer her demons, and her rivals, to win a sixth Wimbledon title – and equal Steffi Graf's record.
Can Garbine be the new kid on the block?
TENNIS needs a new personality to lead the women's game into the future.
So all eyes will be on new French Champion Garbine Muguruza.
I see the Spanish girl as possibly the best hope to become that dominant personality.
I say possibly, because over the last few years, there has been a number of women who have made a breakthrough at Grand Slam level, but have failed to push on from that intial success.
During that time, players like Ana Ivanovic (French Open), Victoria Azarenka (Australian) and Petra Kvitova (Wimbledon) have won Grand Slam titles, showing all the necessary attributes to be able to win multiple titles.
None of them has really progressed.
The Women's Tennis Association claims it is great for the sport that there are so many different winners of the big titles. I don't agree.
I believe the public looks for players they can
recognise.
Tennis fans want multiple winners. They want to identify with big personalities who are collecting lots of Grand Slam victories.
Muguruza is the latest challenger, and perhaps the best of the lot. I can't see much of a weakness in the Spanish star's game.
It would be healthy for the game if Muguruza won four or five Grand Slams in the next couple of years. And I believe she has the game to do it.
A lot of first-time Grand Slam winners seem to find it hard to re-group.
Angelique Kerber has not reproduced the form she showed in the Australian Final in Melbourne.
I will be watching Garbine in the early rounds, looking for confirmation that she has regained her motivation after the joy of winning the French.
Undoubtedly Muguruza has the weapons.
A great serve, heavy ground-strokes, good movement, imposing physique.
Now it is down to the mental approach. Can she handle the extra attention that comes from being a Grand Slam winner?
I make Muguruza my second choice for the title. She has been in the final before, so the experience is there.
For all her inconsistency in the other Grand Slams, I still have to put Petra Kvitova in the mix.
Her game is perfect for Wimbledon's grass. If she finds her confidence and motivation, Kvitova could win a third title.
Agnieszka Radwanska, Simona Halep, Angelique Kerber and Madison Keys form the next group of hopefuls.
Of those, Keys has the biggest weapons to open up Wimbledon.
Madison played for my San Diego Aviators team in the American Team Tennis league last year. She is a charming, delightful girl, but on court she blitzes her opponents with huge serves.
For an outside bet, I am going for the American Coco Vandeweghe. Her serve is probably second only to Serena's, she is aggressive on court, and believes she belongs at the highest level.
This could be Coco's chance to make the big breakthrough.
Johanna can keep her hopes alive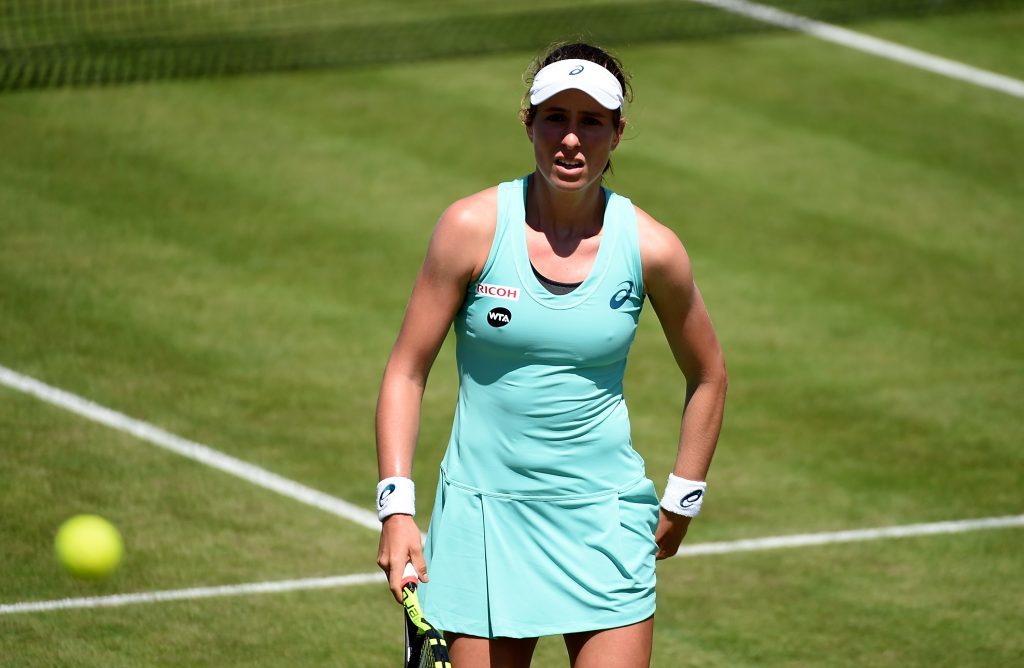 JOHANNA KONTA has been a revelation in the last 12 months.
Previously, I couldn't see anything special in her game, but Konta has played magnificently to get into the seeding places.
I don't see her as a realistic challenger for the title, but she could make a quarter-final, which would be a great achievement.
When you look at the Top 20 in the Women's Rankings, a lot of the players are well into their 30s. So very soon there are going to be places up for grabs.
Johanna could consolidate a place among the leaders if she maintains her momentum, and keeps trying to improve.
Heather Watson is another good British player. She very nearly tipped Serena Williams out of Wimbledon last year – but I have to wonder if she reached her peak in that match.
I hope not. I'd like to see Heather trying to develop bigger weapons.
To make real progress, she has to be able to win points outright rather than rely on forcing her opponents into mistakes.
How do you solve a problem like Maria?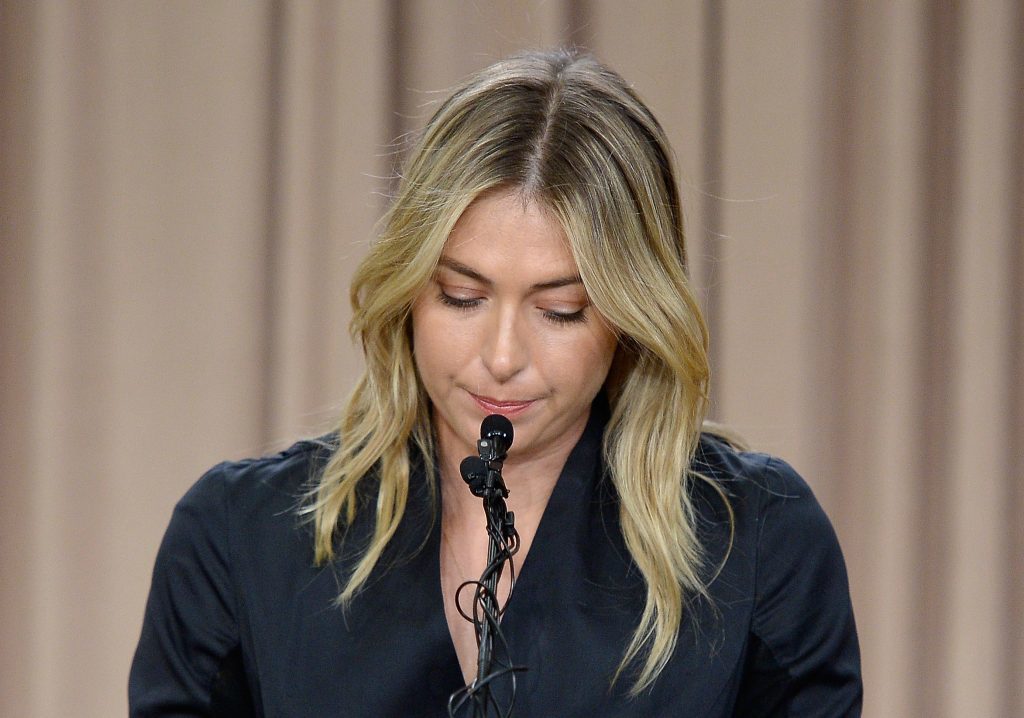 MARIA SHARAPOVA will not be at Wimbledon – or at any tournament – for at least the next two years because of her drugs ban.
That's a massive loss, not just to the Russian, but to the sport. It's a great shame in every sense.
I believe the two-year ban was completely correct. It could not have been shorter, and might easily have been longer.
It sends out the right message. No matter how big a star you are, you can't get away with cheating.
Sharapova has no excuses, and to be fair to her, she has accepted full responsibility. But it is still mind-boggling to me that she got herself into that situation.
The Russian is a very intelligent woman. To keep taking meldonium when the drug had been added to the banned list was stupid.
It is equally daft for Sharapova to claim she didn't know the drug had been added to the list of prohibited substances.
I find it very sad that Sharapova had clearly become reliant on medication to boost her performance. She admitted taking the pills on five occasions during the Australian Open.
She believed the drug gave her an advantage – such as increased endurance – and that is enough to make her guilty in my eyes.
It is very disturbing to look back at Sharapova's Grand Slam-winning performances and think: 'Would she have won those finals without the aid of drugs?'
The ITF made the right decision to impose a ban. There has been talk of  Wimbledon kicking her out as a member, but I think that would be an over-reaction.
Tennis is, I believe, basically a clean sport. There have been isolated cases of drug-taking, but I don't think it is widespread.
The bigger danger is the increase in spread-betting. Tennis is the easiest sport to fix. In fact, it is ridiculously easy.
The ITF has to make every effort to eradicate match-fixing.
When I watch a tennis match, I want to know it is on a level playing field.
I want to know that both players are doing their utmost to win – without cheating in any way whatsoever.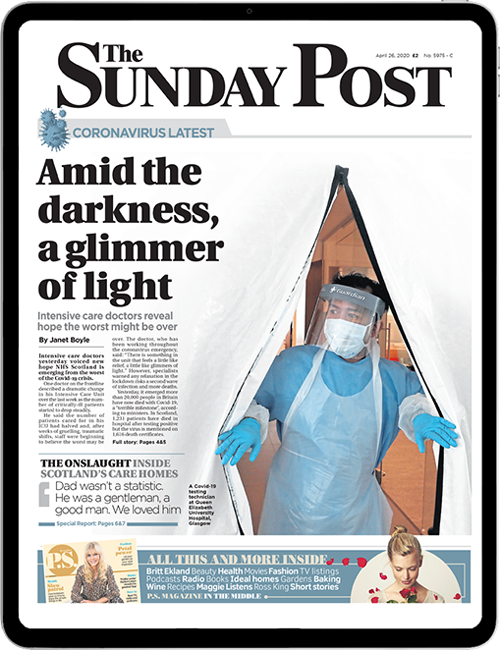 Enjoy the convenience of having The Sunday Post delivered as a digital ePaper straight to your smartphone, tablet or computer.
Subscribe for only £5.49 a month and enjoy all the benefits of the printed paper as a digital replica.
Subscribe