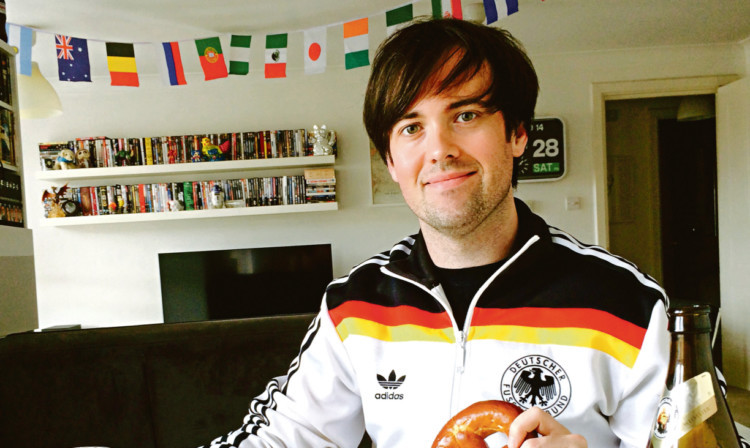 Scot serves up an international feast of football.
This year's World Cup has been described as one of the best ever.
And, for fan Graeme Nicholls, the tournament gave him the appetite for an unusual challenge. The Glasgow man decided he would try to cook a national dish for each of the countries competing.
With 32 teams in the draw and the World Cup just happening to last 32 days, it created a perfect set-up for architect Graeme to make a different meal every night of the tournament.
Hungry to show his cooking skills from the kick-off, the 34-year-old cooked feijoada, a Brazilian stew consisting of black beans and varied meats, for the opening night's game featuring the host nation.
Every night since, Graeme has come home from work to begin creating his next dish and his culinary challenge has caught the imagination of thousands with people across the globe checking out his daily blog and trying out the recipes.
"I've always loved the World Cup and thought this would add to the experience," Graeme said. "I planned out most of the dishes over a weekend a couple of months ago.
"It normally takes at least a few hours each evening to buy ingredients, make the meal, take the photos, and write it up for my blog, so now that I'm two-thirds of the way through it's becoming pretty tiring. Having to make something every day is harder than you'd think. But seeing what I've achieved is great motivation to go all the way.
"The hardest part is being able to fit in watching the matches too!"
Some of the countries' dishes are straight-forward, like pizza for Italy and burgers for America, but when it came to places like Ghana, research was required.
"For a few countries I wasn't sure which dish to go for, but people from those places have been reading the website and helping me out.
"Sushi was definitely the most difficult dish technically, but I did that on the weekend so there was plenty of time to get it right.
"The Ghanaian fish stew has been the only low point, mostly because I'm not a huge seafood fan, so no seconds on that one! Everything else has been pretty tasty.
"My two favourites so far have been brodet, a Croatian fish stew with polenta, and the traditional German breakfast of Weisswurst (white sausage) and Weissbeir (white beer) it's not every day you get to have beer for breakfast!
"I do quite enjoy cooking, but I've certainly never tried anything like this before. I've been pleasantly surprised how easy most of the dishes have been to make."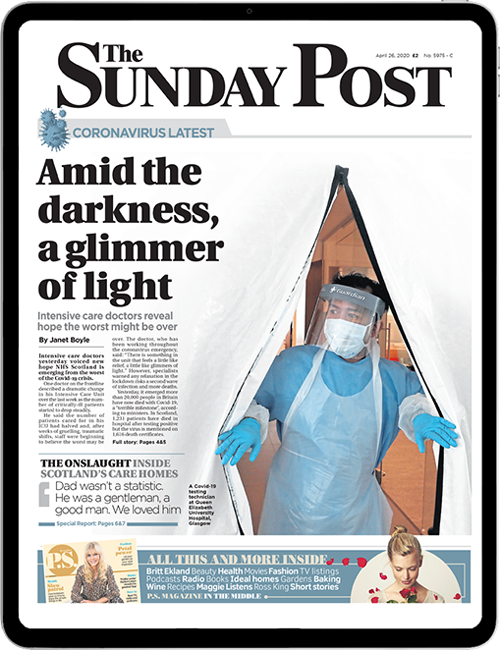 Enjoy the convenience of having The Sunday Post delivered as a digital ePaper straight to your smartphone, tablet or computer.
Subscribe for only £5.49 a month and enjoy all the benefits of the printed paper as a digital replica.
Subscribe