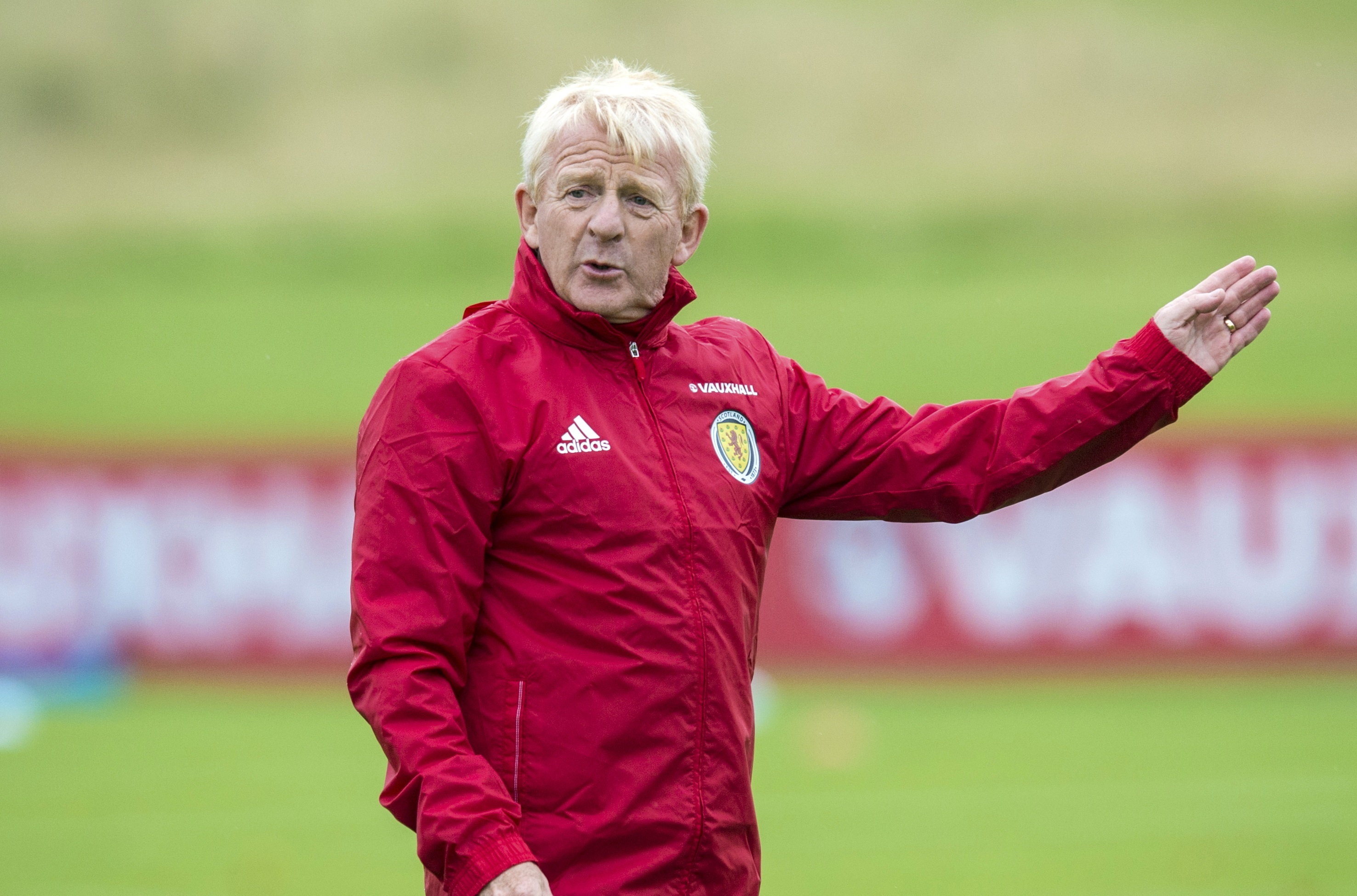 AS football fans everywhere settle into the Euros, the sad fact remains it is a tournament Scotland will be heartily glad to see the back of.
It is bad enough the country failed to qualify for a Finals extended to include, once the tiniest of minnows are discounted, half of all its contestants.
A not-so-exclusive party at which all our neighbours – England, Wales, Northern Ireland and the Republic of Ireland – will be present.
Bad enough, too, that the failure extends a miserable run stretching all the way back to 1998 and a World Cup showpiece also played out on the football fields of France.
Back to the days when Craig Brown was manager, and his side included the likes of John Collins, Paul Lambert and Colin Hendry.
Now, arguably the most painful fact of all, however, is that rather than going nowhere, Scotland under Gordon Strachan is going backwards.
We are in a worse position now than we were when kicking off against Germany in our first Euro qualifier back in September 2014.
That might seem unlikely.
But memory is a funny thing, capable of playing tricks on us all. Recollections of the crushingly disappointing World Cup 2014 campaign under first Craig Levein, then Strachan, demand more attention than the revival which followed.
The truth is that heading into the last qualifying campaign, Scotland were in solid shape.
We hadn't lost a game for a year – that defeat was against a Belgium team in imperious form – and had picked up four wins over the period, two of them in competitive matches.
Away wins over Poland, Norway and Macedonia had engendered confidence, and a self-belief that even the prospect of taking on the world champions in their own backyard could not shake.
It was not misplaced. While the visitors lost the game, 2-1, they won universal praise for the quality of the performance.
"At 1-1, I genuinely believed we were going to win the game," said Gordon Strachan at the time. "I saw players playing with no fear."
That is no longer the case. With hardly a shot on target, scarcely a corner won and beaten by teams who were in warm-up rather than competitive mode, Scotland's most recent performances against Italy and France have instilled fear for what lies ahead.
With a trip to Wembley Stadium on Remembrance Day, November 11, looming in our near future, that is something that has to change, and change soon.
And don't forget our World Cup Group also includes a Slovakia side ruthlessly efficient in qualifying for the Euro Finals.
The omens, though, are not good.
Viewed from a Scottish perspective, the performances against the Italians and French can only be described as dispiriting
As Strachan has pointed out, even with the Euros at the back of their minds, both opponents were impressive in their own way. Italy, fielding the entire Juventus back-line, were nothing if not resolute. They are going to be difficult to beat in the Euros.
And France, muscular and full of pace, movement and bristling with attacking intent, were very good indeed.
Not for nothing are they the bookmakers' favourites to finish up on top of the pile this time next month.
Their dominance over Scotland was not a surprise. They are traditional powerhouses of the world, not just the European, game.
The alarming thing, looking forward, was the lack of fight shown by Scotland in response.
For the country to go well into the second halves of both games without a corner, shot on goal, on or off target, was shocking and bodes very badly for our chances of reaching the 2018 World Cup Finals.
The Tartan Army will accept Scotland losing to bigger nations. That goes with the territory.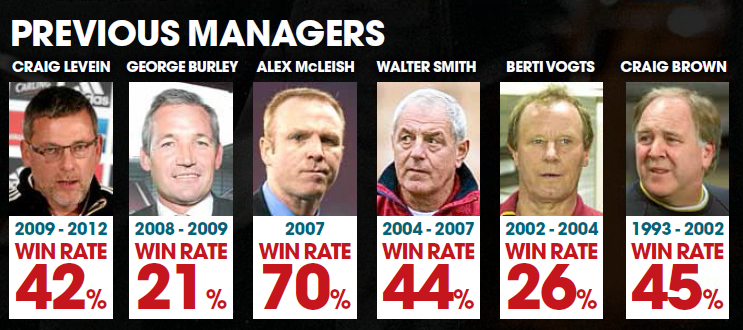 France and Italy both have populations over ten times the size of ours, so everyone accepts there is a need for realism.
What they won't accept, and never will accept, is a side which goes down without a fight, without landing a glove on the opposition, be it Belarus, Bahrain or Brazil.
The manager argued that in refusing to buckle completely, keeping the score to three against France instead of going down by six or seven, they did display a fighting spirit.
Tracking world-class players who had their tails up and were out to nail down starting places in the big event was, he said, a very tough thing to do.
Fair enough. But if the best we can hope for against the top nations is to avoid heavy defeat, then we are in a sorry place indeed.
The question is whether the two recent games can be written off as just bad days at the office? Days when passes are misplaced, tackles mistimed and dummies left unsold.
Or has the current Scotland group, individually and collectively, lost its ability to be brave and bold in the face of unattractive odds?
If so, the World Cup qualifying campaign ahead may prove even more testing than last one and is liable to cost the manager his job before it is out.
SFA President Alan McRae has stated that he hoped the 2018 World Cup qualifying campaign would not be Strachan's last as Scotland manager, and that he would want to carry on.
That should be based on results, not what takes the manager's fancy, and will be for the SFA to decide when his contract is up.
Still, let's try and finish on a positive note.
Those 1998 World Cup Finals, the last we reached, were won by France.
The hosts had gone into the tournament ranked 18th in the world on the back of a friendly defeat to Russia, and scraping draws with Sweden and Morocco.
So scale the expectation down, and our longed-for qualification starts to look possible.
Allez Les (dark) Bleus.
---
READ MORE
Euro 2016 Daily Digest: England and Wales prepare for action
Euro 2016 Daily Digest: Will France be the hosts with the most as the tournament gets underway?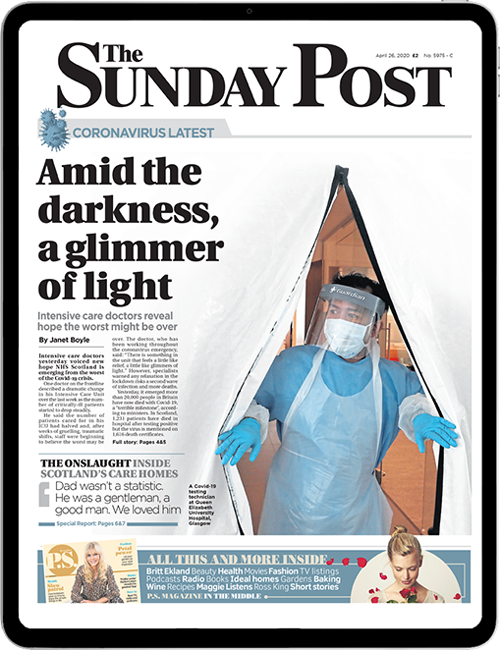 Enjoy the convenience of having The Sunday Post delivered as a digital ePaper straight to your smartphone, tablet or computer.
Subscribe for only £5.49 a month and enjoy all the benefits of the printed paper as a digital replica.
Subscribe