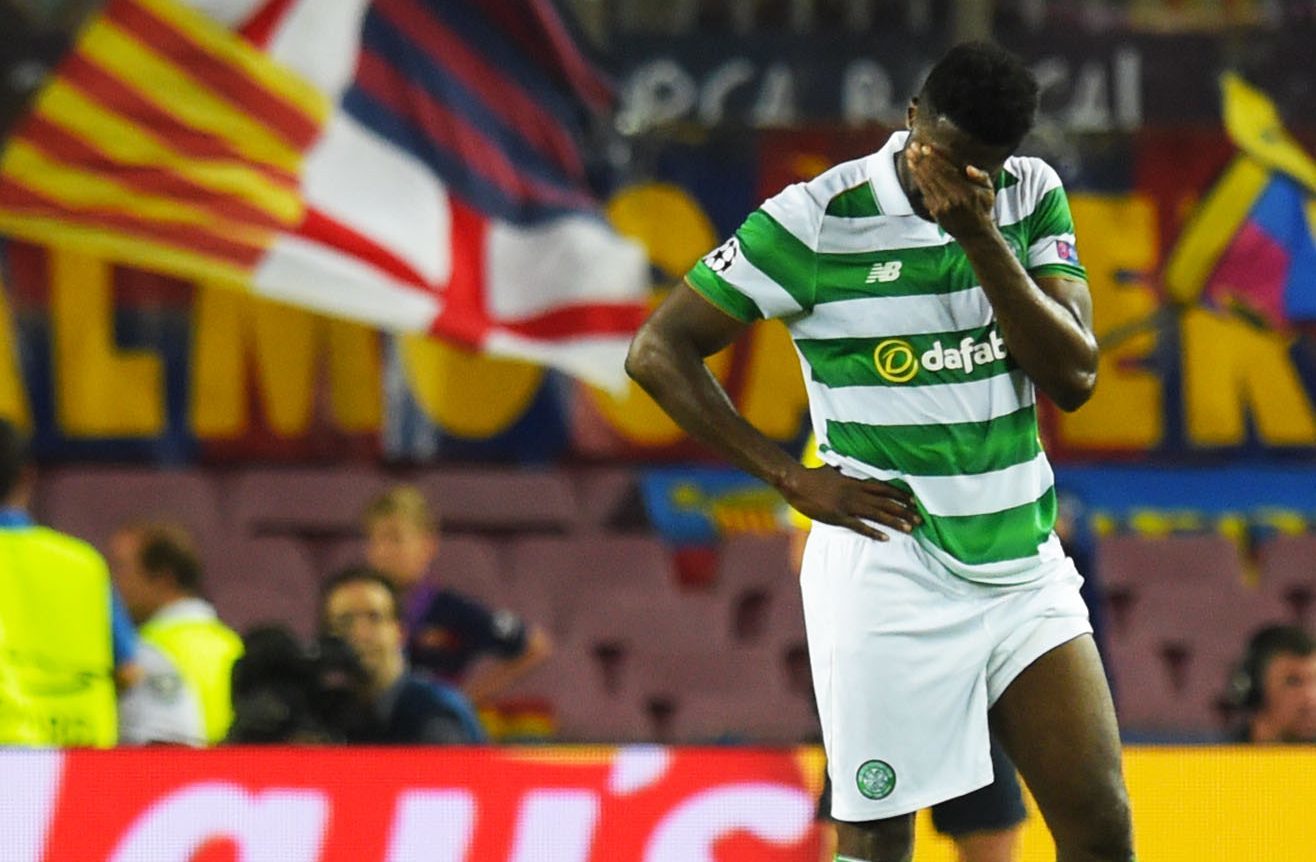 KOLO TOURE is not a man prone to allowing life's disappointments to get him down.
The smile he flashed to former Liverpool team-mate Luis Suarez seconds after the end of Celtic's 7-0 trouncing by Barcelona underlined as much.
Now 35 years old, the Ivorian knows he is not the same player who was able to help Arsenal record ten consecutive clean sheets en route to the 2006 Champions League Final.
That was the showpiece in which Henrik Larsson came on as a sub for Barca to prove once and for all what Hoops fans had told anyone who would listen all along.
The Swede was a striker capable of starring at the very highest level and helped the Catalans reclaim the crown for the first time in 14 years.
Toure would concede as much.
But fast forward 10 years and he believes Barca's Holy Trinity of Messi, Suarez and Neymar to be a phenomenal trio who can't be judged by normal standards.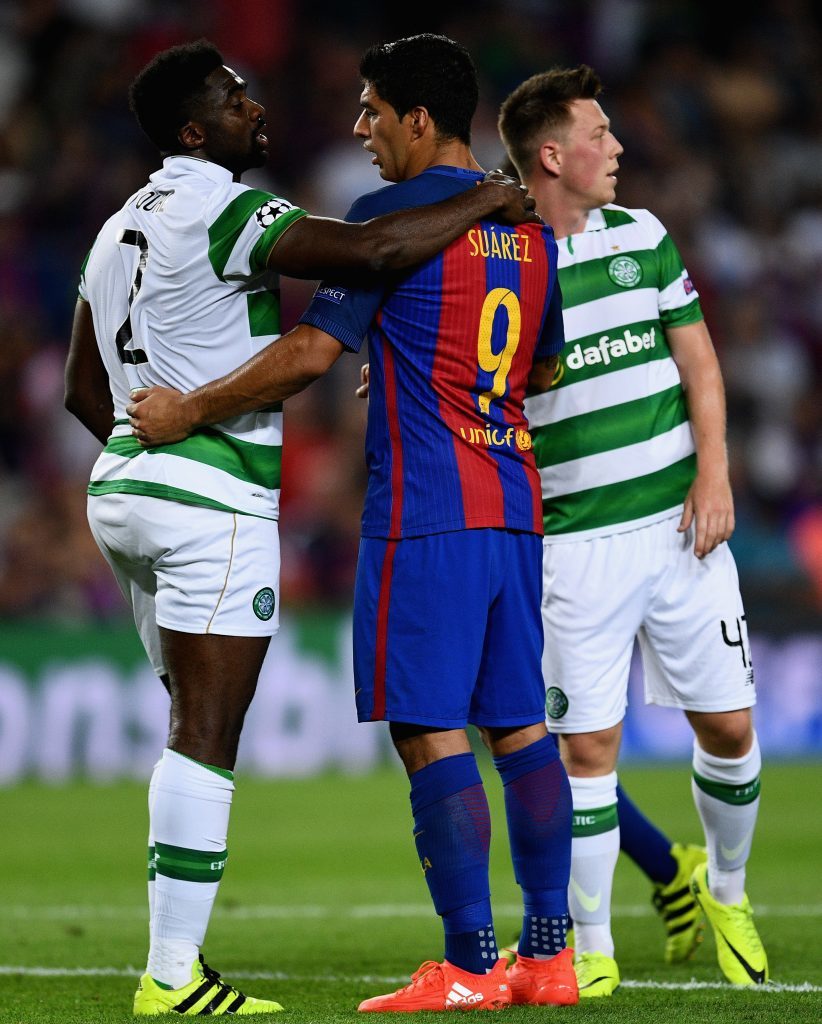 "I have played against many top strikers, many combinations, but this is crazy," said Toure.
"The combination is amazing. They pass the ball at the right time and are just so difficult to stop.
"The Barca of 2005-06 were a good team and they beat us in the Champions League Final. But this is the next level.
"Yes, we got smashed. But, honestly, they are the best I have ever seen.
"They work so hard for each other. They are like brothers.
"They pass, they respect each other. When they have to make the pass, they give it at the right time."
As Suarez's exchange with Toure showed, they had a lot of fun along the way.
The Celtic defender revealed: "Before the game, Luis was playing with me. He said: 'It's going to be a tough night!'
"I said: 'OK, we will fight'.
"Then at the end, Luis said: 'I told you, Kolo!'.
"I told him: 'My friend, you have been resting'.
"He is a top striker, I just didn't want him to score. But you have Neymar, Messi and him – and they have an unbelievable midfield, too.
"So it was always going to be a tough night. We did work hard, but we could have done better defensively and this is part of the game.
"We are not happy at losing and we have to learn from what happened.
"I think we can do that because we have a young team.
"We knew that this group would be tough. We knew it would be challenging for us and we would have to defend.
"We need to do better defensively as we conceded some easy goals against Barcelona.
"But, at the same time, we were playing against the best team in the world. They rested their team at the weekend while we were playing against Rangers in a tough derby game in which we gave everything.
"To then travel here a couple of days later to play against a team that has been rested, and that had made eight changes, we knew it would be tough.
"Now we need to learn from these mistakes and focus on what comes next."
Today brings a return to domestic action in Inverness. But it is the clash with Toure's former employers, Manchester City, on Wednesday week, in the first of the Celtic Park group-stage games, which will be the next big test.
"It doesn't get easier," said Toure with a wry grin at the thought of facing the considerable talents of Sergio Aguero and Kevin de Bruyne.
"But we are playing in the Champions League against the best teams in the world and our young players need to go through these situations. It's how you learn.
"In front of our fans, I think it's going to be different because the crowd is such a positive for us.
"Every home game is going to be crucial for us.
"We are going to try to win our Champions League games at Celtic Park. We will put the opposition under pressure at home.
"We will be more positive and then we will see what happens.
"Against Manchester City we will give everything, try to defend better and, with the crowd behind us, I know we can give them a hard night.
"My own personal disappointment is that it does not look like I will get the opportunity to play against my brother, Yaya.
"I wanted to play against him, that was my hope when I joined Celtic. But he is not in City's Champions League squad so it is not to be.
"Why is he out? You'd have to ask him about that. Pep Guardiola is a top manager, though, and knows what he is doing."
In contrast to his unsettled younger sibling – Yaya is 33 – Kolo insists he has plenty of reasons to smile after shrugging off the blow of being released by Liverpool to show there is life in the old dog.
"This is definitely an enjoyable experience for me," he said.
"I am very happy at this club. We have a very good manager in Brendan Rodgers, and a great fan base.
"Celtic is a big club, and the people at the club are very professional. I'm very happy."
And that in the wake of a 7-0 trouncing, too.
As Celtic rebuild in the image of Brendan Rodgers, Kolo Toure is not so much the manager's voice on the pitch as his gleaming white-toothed grin.
---
READ MORE
Barcelona 7 Celtic 0: Brendan Rodgers insists Hoops will keep focus after Nou Camp thrashing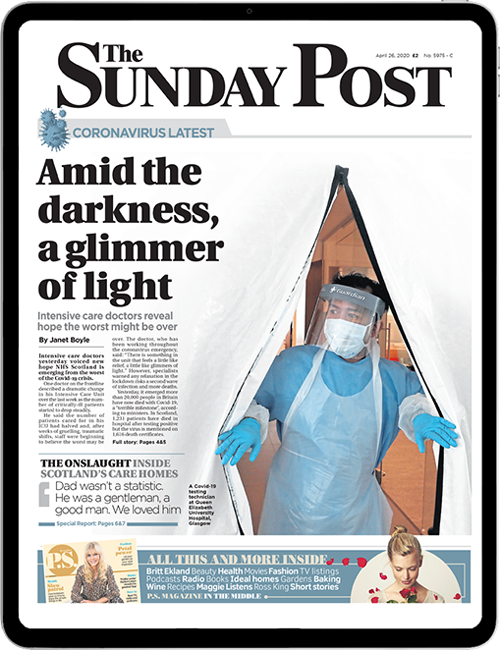 Enjoy the convenience of having The Sunday Post delivered as a digital ePaper straight to your smartphone, tablet or computer.
Subscribe for only £5.49 a month and enjoy all the benefits of the printed paper as a digital replica.
Subscribe