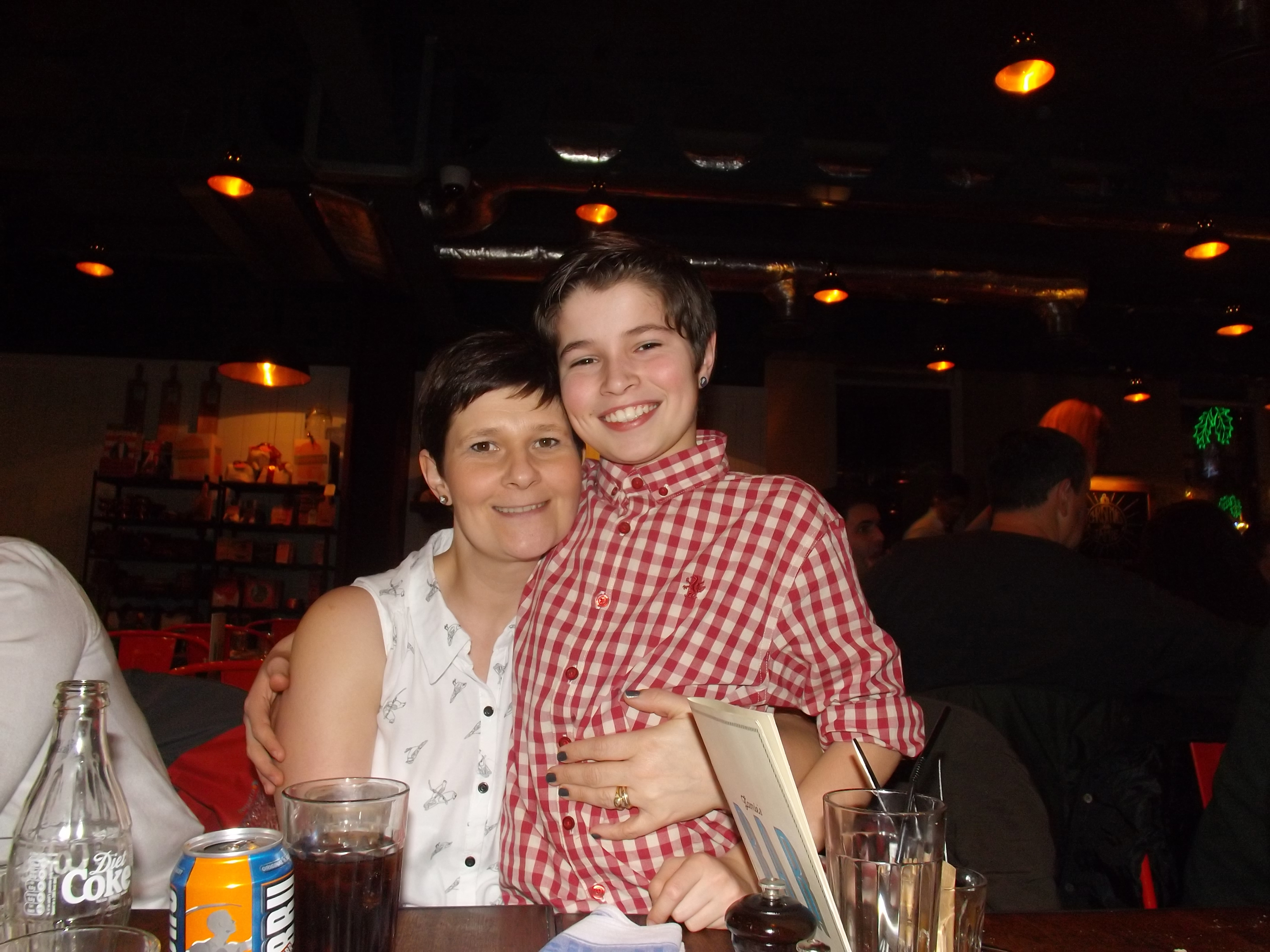 THE 16 candles shone brightly and the sound of Happy Birthday filled the room.
Friends and family of Arran Tosh spent Friday night dancing, reminiscing, laughing and crying.
It would have been the perfect birthday party – but, sadly, Arran wasn't there to be part of it.
The youngster, described as "special" by everyone who knew him, passed away when he was just 13 due to a massive brain tumour.
His mum Alison remembered a conversation she had with Arran before he died, when he asked if he could have a party for his 16th.
"I just felt we should honour his wish," said Alison, who was joined at the party by husband Steve and daughters Chloe, 23, and Abbie, 20.
Alison had suspected something was wrong with outgoing Arran for a while but repeated trips to the doctor failed to uncover the issue.
"I first took him to the GP two years earlier, as he was coming down with bugs every six weeks and was complaining of sore legs and then a sore neck," she recalled.
"Then, about a year before he was diagnosed, his personality seemed to change. He became nervous and anxious.
"I thought there was a problem at school and got guidance involved but his dad was about to go overseas for work, so the anxiety was put down to that.
"He was a goalkeeper, so the aches were blamed on that, and a paediatrician said the sore legs were growing pains.
"I asked for blood tests but nothing showed up. He was getting mouth ulcers but they were blamed on the amount of orange juice he drank.
"There was always an excuse for the way he was feeling.
"He was a great goalie but one day he let the ball go straight by him. He told me later he saw two footballs and then he saw two TVs at home.
"I took him back to the GP and an emergency MRI was ordered."
While Alison waited for the appointment, she took him to the optician, who found a swelling behind his eye.
He was referred to hospital and a tumour was discovered.
It was expected to be a straightforward operation but, unfortunately, the tumour was much worse than the scan had shown.
"They would never have operated had they known the extent of it," Alison said. "We believe it had been growing for four years."
Arran slipped into a coma and his dad rushed home from Australia, where he was working.
The life support machine was turned off in the early hours of Friday, June 7. He had only gone to the opticians the previous Saturday.
Arran's parents and sisters threw themselves into setting up a charity, The Smile Of Arran Trust, soon after he passed away in June 2014.
Already more than £80,000 has been raised, thanks to a constant flow of fundraising events organised by many of those who knew and loved him.
Big-hearted Arran began fundraising when he was just 11, inspired by his Aunt Kerry, who had successfully fought breast cancer.
"Keeping busy with the charity work helps, as does helping others, because that's what Arran aspired towards," said Alison, who gave up hairdressing to run the charity, and has just been nominated for a Pride Of Britain award.
"I have strong faith and I feel as if Arran's guiding us and is still very much around.
"There are some days I don't even want to talk about the charity because it's too raw, but then I'll think of him tapping me on the shoulder and saying, 'Come on, Mum'. He never felt pity."
More money was raised at Friday's party and, just as importantly, extra memories were created by his friends and family.
"I knew he was a popular boy and there was something really special about him," Alison smiled.
"Everyone said so. He was such a likeable, lovable little person.
"We hired a function suite at a local pub, had a disco and balloons and a cake with candles.
"Arran was a Celtic supporter, so my friend made a Celtic cake.
"The majority of the evening was fun but some of it, like when we blew out the candles, was emotional."
The family moved to Suffolk several years ago but still have lots of relatives in Thornhill, near Dumfries. Arran also spent two years at primary school in Dumfries when the family moved home for a while.
Alison, Steve, Chloe and Abbie will privately mark Arran's 16th birthday on September 27.
"He was a wee angel, who did all he could here and then realised he could do more in heaven," Alison added.
"It's overwhelming to see how many people want to help and are affected by his passing."
For more info or to donate, go to smileofarran.org
---
READ MORE
Mysterious eye glow was the clue to child's cancer
Our brave little boy keeps us laughing through cancer ordeal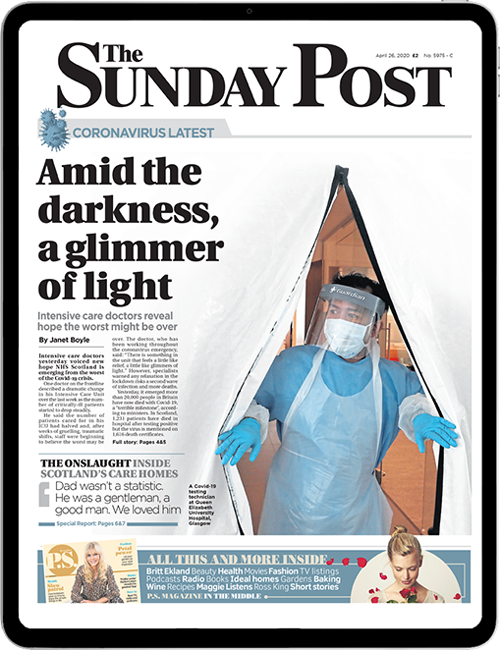 Enjoy the convenience of having The Sunday Post delivered as a digital ePaper straight to your smartphone, tablet or computer.
Subscribe for only £5.49 a month and enjoy all the benefits of the printed paper as a digital replica.
Subscribe