The Prime Minister delivered the barb at a private meeting of Tory MPs on the eve of a crunch Commons vote on escalating the UK military campaign against the jihadists.
Bombing missions are likely to begin within days if the House delivers what he hopes will be a comfortable majority after Labour leader Jeremy Corbyn abandoned attempts to impose his anti-war stance on the party and allowed a free vote.
But the Oppositon leader's office accused Mr Cameron of resorting to a "desperate slur" that suggested he was worried opinion was shifting away from him – and an ex-soldier Tory rebel also hit out.
The PM's weekly question time has been cancelled as the Commons decks are cleared for a 10 hour-plus debate on the case for deploying RAF jets against IS – also known as Isil, Isis and Daesh.
I will be making the case for military action in Syria as part of a wider strategy, ahead of a vote in the House of Commons today.

— David Cameron (@David_Cameron) December 2, 2015
Up to 50 Labour MPs have been tipped to vote with the Government – including shadow foreign secretary Hilary Benn, resulting in the highly-unusual scenario of the two keynote Opposition speeches coming from opposite sides of the debate.
Democratic Unionists and the Liberal Democrats are also backing air strikes, their eight MPs each outweighing the voices of around a dozen Conservatives preparing to defy the party line to oppose action.
But critics of the policy – including the 54-strong Scottish National Party – have been emboldened by criticism of the PM's case from an influential committee and controversy over his claims of 70,000 moderate Syrian forces on the ground.
Airstrikes on Syria: Sunday Post readers' opinion
Mr Cameron set out his strategy as a direct response to a highly-critical assessment by the Foreign Affairs Select Committee but it voted by four to three that he "has not adequately addressed concerns" in key areas.
At least 110 MPs from six different parties have already signed up to an amendment seeking to block air strikes – spearheaded by Tory FAC member John Baron and the SNP's Westminster leader Angus Robertson.
SNP foreign affairs spokesman Alex Salmond said he believed the Government was engaged in a desperate "dash to bombing" because it feared the tide of opinion was turning against it.
A YouGov poll for The Times found public opinion moving against air strikes – with the proportion in favour dropping from 59% to 48% and those against rising from 20% to 31% with undecideds unchanged on 21%.
Mr Corbyn said the case for strikes was "coming apart at the seams" – notable the claim of 70,000 moderate forces on the ground to take advantage of air strikes against IS.
"He knows that opposition to his ill-thought-out rush to war is growing," he wrote in The Guardian.
"On planning, strategy, ground troops, diplomacy, the terrorist threat, refugees and civilian casualties, it's become increasingly clear the prime minister's proposal simply doesn't stack up.
He accused the PM of having "avoided spelling out to the British people the warnings he has surely been given about the likely impact of British airstrikes in Syria on the threat of terrorist attacks in the UK" or civilian deaths in Syria.
"The Prime Minister said he wanted a consensus behind the military action he wants to take. He has achieved nothing of the kind. After Iraq, Afghanistan and Libya, MPs thinking of voting for bombing should bear in mind how terrible those consequences can be. Only a negotiated peace settlement can overcome the Isil threat."
A spokesman for Mr Corbyn said Mr Cameron's words – to a behind-closed-doors meeting of the Tory backbench 1922 Committee – were "a contemptible and desperate slur which demeans his office".
"He clearly realises he has failed to make a convincing case for military action and that opinion is shifting away from him."
Asked how he felt about being called a terrorist sympathiser, Mr Baron told BBC2's Newsnight: "I was a platoon commander in Northern Ireland and I do think we must not resort to such language.
"Instead we should look at the actual evidence before us. There is clearly a lack of ground force to take Daesh on and that is one of the key issues we have got to address."
Announcing the bold decision to align his party with the Government, Liberal Democrat leader Tim Farron said five tests he set down to the Prime Minister as a condition of his party's support "have been met as best they can".
He said he could not look refugees of the conflict in the eye "without saying that I have done all I can to destroy Isil, to support the Vienna peace process and an effective transition away from the Assad regime."
Labour deputy leader Tom Watson – who says there is a "compelling" case for air strikes – was among those calling for an apology from Mr Cameron for "trivialising" the debate.
Thousands joined a noisy Stop the War demonstration in Westminster – with some marching on Labour's headquarters in protest at the free vote and senior figures' support for strikes.
Some MPs have complained of bullying by left-wing activists – with Diana Johnson revealing an online threat to deselect her and others "to wash the blood from their hands of the innocent civilians which the bombs will surely kill".
Listen to the latest Sunday Post Politics Podcast featuring SNP MP Tommy Sheppard on war, spending and Chairman Mao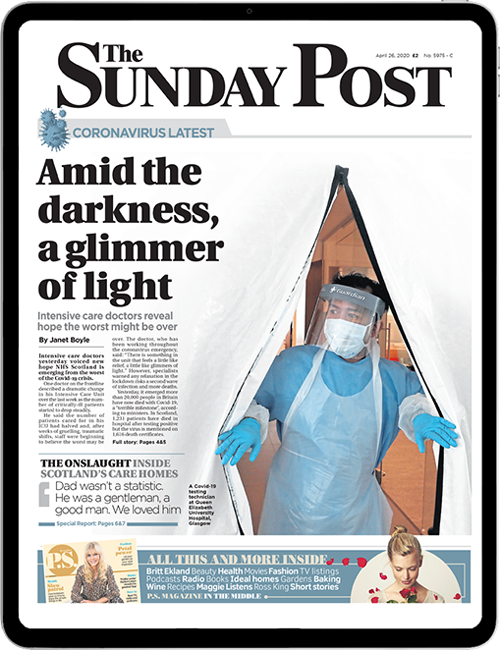 Enjoy the convenience of having The Sunday Post delivered as a digital ePaper straight to your smartphone, tablet or computer.
Subscribe for only £5.49 a month and enjoy all the benefits of the printed paper as a digital replica.
Subscribe