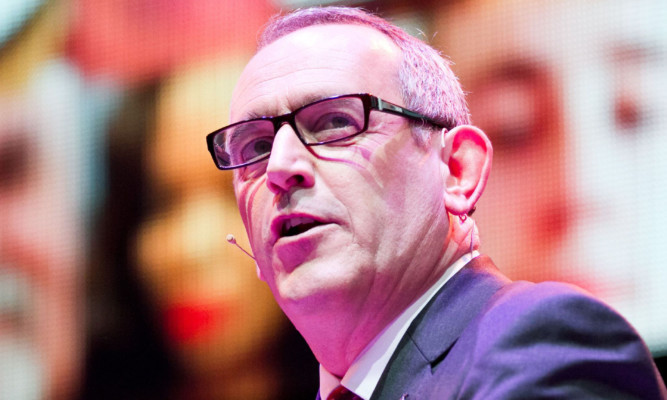 STEWART Hosie is set to face a challenge to his role as SNP deputy leader in the wake of the sex scandal that rocked his party last week.
The Sunday Post has been told by a string of senior Nationalists that Mr Hosie's post as Nicola Sturgeon's second-in-command is under threat after his affair with journalist Serena Cowdy was exposed.
Rivals are understood to be preparing to topple him from his position with a  challenge likely at the SNP's autumn conference if the Dundee East MP is not gone by then.
Mr Hosie announced he was separating from his wife of 20 years, Shona Robison, who is the Scottish Government's health secretary and close ally of Miss Sturgeon, last Sunday.
Days later his affair was revealed and the episode has reportedly left Miss Sturgeon and the SNP hierarchy livid.
It has been widely tipped that Mr Hosie will now be stripped of responsibility for leading an SNP summer offensive to convince No voting Scots of the benefits of independence.
A party source told The Sunday Post: "He's toast, Sturgeon's rightly furious and it's really hard to see him staying on in his current role."
Mr Hosie's mastery of financial figures and solid reputation were seen as vital to persuading people who were not convinced by the economic arguments for independence. Now that looks set to change.
One senior party figure told The Sunday Post: "The problem for Nicola is whether Stewart has the political credibility to take this on. The media will keep mentioning it and that will undermine him."
An SNP MSP said: "This has gone down like a lead balloon in the party as you can imagine, especially given its implications for the top hierarchy.
"It's hard to see him staying on at this stage but he'll not give it up easily. There's likely to be a challenge for deputy leader at the next conference but the party might try to manage him out before that.
"You can't have him fronting the independence drive if we're getting into discussions about trust."
Hosie won his role as deputy leader in 2014 after seeing off competition from senior MSPs Keith Brown and Angela Constance.
It was reported that the party's female MPs were snubbing Hosie and Angus MacNeil after news of their affairs broke, though Hosie was unanimously returned as deputy leader of the Westminster bloc at a meeting of MPs on Tuesday with details of the scandal still emerging.
A Westminster source said: "Lots of the new intake see this as typical of the old guard being corrupted by too long in Westminster. There's lots of talent on the backbenches in Westminster with not much to do. One of them might see this as an opportunity."
Vitally, when asked whether she was confident in her deputy, Miss Sturgeon last week declined to endorse Hosie.
She only said: "It's a private matter."
And, in a show of support, she publicly hugged her friend Miss Robison in the Holyrood chamber.
Analysis
Stewart Hosie joins a long list of unlikely candidates to get caught with their trousers down that includes John Prescott, David Mellor and even John Major.
It's the talk of the steamie in the Westminster village but it could have far- reaching ramifications beyond the initial titillation.
Nicola Sturgeon is within her rights to be hacked off, and not just because it was her friend Shona Robison he was cheating on. She gave Hosie the gig convincing Scotland's No voters of the benefits of independence precisely because he was a safe pair of hands and a whizz with numbers noted for his forensic command of finance.
Already the Prime Minister's used the episode to have a dig at the SNP and he won't be the last if Hosie heads up the new push for independence as planned.
More likely he'll face increasing pressure to step aside not least from younger colleagues looking to get ahead and take his job.
Like middle-aged MPs falling for younger women, it's ever been thus in politics.
---
READ MORE
Scottish Lib Dem leader Willie Rennie criticises SNP's approach to EU referendum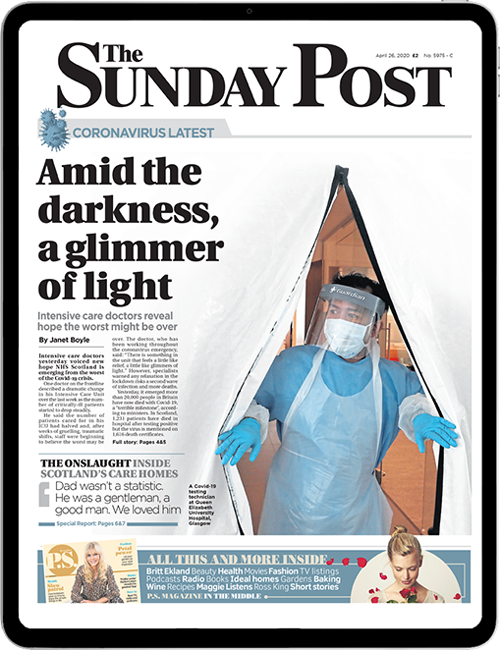 Enjoy the convenience of having The Sunday Post delivered as a digital ePaper straight to your smartphone, tablet or computer.
Subscribe for only £5.49 a month and enjoy all the benefits of the printed paper as a digital replica.
Subscribe