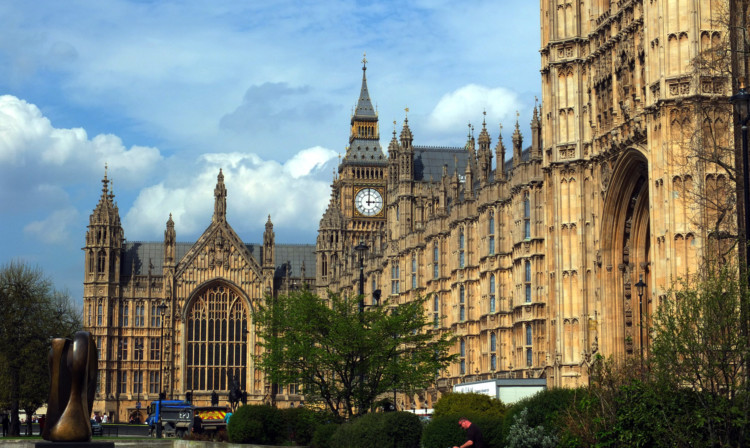 It is simultaneously one of the most ridiculous days in the Parliamentary calendar (and there's no shortage of competition for that title) and one of the most democratic.
Last Thursday, appropriately enough on the same day as the World Cup kicked off, MPs conducted a ceremony which resembles nothing so much as the FA Cup draw.
At stake was the chance to get a bit of pet legislation into law.
Given MPs are in Westminster to make laws, that's a big deal.
Twenty numbers are drawn, disappointingly not from a hat for given the nature of Parliament it would undoubtedly either be a hat made from gold or a tattered old topper once worn by Mr Gladstone but from a ballot box.
A dusty doorman reads out the numbers and Deputy Speaker Lindsay Hoyle revels in his 'bingo caller for the day' role revealing which MP corresponds to that number.
Each of the 20 MPs drawn will get the chance to propose their own law.
Realistically, constraints on Parliamentary time mean only the first six or seven on the list are likely to see their legislation make it to the statute book.
Last year just three completed the journey into law.
So few Private Members' Bills made it through last year because one in particular took up almost all the debating time allotted, James Wharton's EU Referendum Bill.
Blocked by the Lib Dems from legislating for an EU referendum in 2017 in Government time, Number 10 leant on Wharton to use his position at the top of last year's ballot to take it through.
Various Labour backbenchers attempted to filibuster it to death by making long-winded speeches at every stage of the political process but the bill made it out of the Commons, whereupon the Lords killed it.
Some might say the whole process was a waste of Parliamentary time that could've been put to use debating bills that not only had more chance of passing but would actually improve people's lives. Edinburgh MP Mike Crockart's attempt to end the scourge of nuisance phone calls, for example.
However the entire circus will get under way again next month with Bob Neill assuming the controls in an effort to pilot the EU Referendum Bill into law.
The MP for Bromley and Chislehurst, a rare Tory outpost in south London, was the top Tory in this year's Private Member's Bill Ballot, coming third.
The first two slots in the ballot belonged to Lib Dems stodgy Cornishman, Andrew George, and stolid former Scottish Secretary, Michael Moore.
Neill has agreed to take up the EU Referendum Bill again.
Annoyingly for him it is still widely referred to as Wharton II not only denying him any credit, but also making it sound like a shoot 'em up computer game or a Star Wars spacecraft.
If the Lords strike it down this time, David Cameron is threatening to invoke the Parliament Act which allows the Commons to effectively overrule the Lords if the upper chamber keeps blocking a legislation to force it through.
Realistically, it's unlikely to meet the strict criteria that trigger the Parliament Act, meaning this year's Referendum Bill will meet the same fate as last year's.
In the process, a number of good Backbench Bills will be squeezed out of the calendar, Neill will improve his profile in the run-up to next year's General Election, and that proportion of the public that actually tunes in to BBC Parliament will be treated to more scenes of packed Tory benches facing off against a few Labour mischief-makers making very long speeches.
Remember, when Cameron became Conservative leader he warned that the party needed to "stop banging on about Europe".
Now his Government is reduced to begging backbenchers to make time in the Parliamentary calendar to do just that.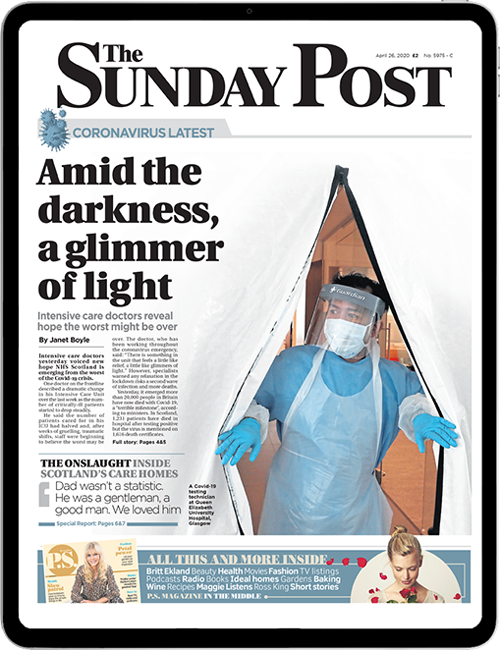 Enjoy the convenience of having The Sunday Post delivered as a digital ePaper straight to your smartphone, tablet or computer.
Subscribe for only £5.49 a month and enjoy all the benefits of the printed paper as a digital replica.
Subscribe