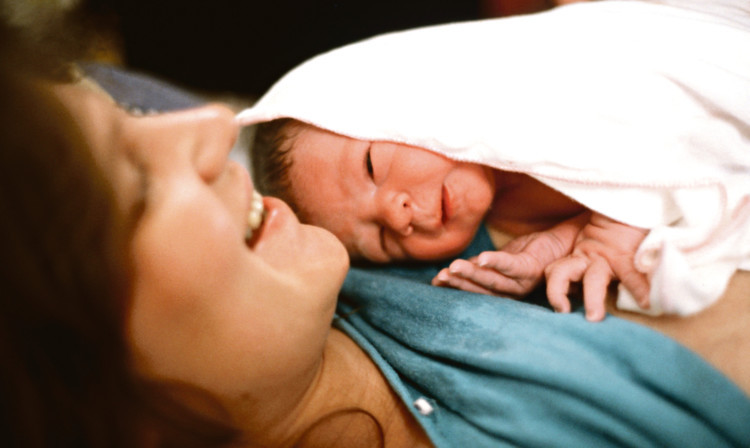 Number of 'adverse events' has increased by 30% in three years.
Scotland's maternity units are being hit with disturbing and potentially life-threatening mistakes on an almost daily basis, The Sunday Post can reveal.
Thousands of blunders have been recorded at busy birthing centres across the country.
Over the last three years the number of errors known as "adverse events" has soared by almost 30%.
The catalogue of mistakes include mums and new-born babies being wrongly diagnosed, given the wrong medicine or even babies going "unlabelled", potentially leading to misidentification.
However, NHS officials covered crucial records of many of the incidents in thick black ink meaning the situation could be far worse. Our figures show the worst maternity unit in Scotland for adverse incidents is in Aberdeen. The latest figures reveal its delivery wards experienced an adverse event for every 4.5 births though health bosses claim this is down to better recording.
Critics have pointed the finger at nationwide budget and staffing cuts.
Dr Jean Turner, of the Scotland Patients Association, said: "These figures are really concerning and point to serious problems in some of these hospitals.
"There is already growing concern that women are being rushed through the system because of the pressure on the availability of beds and this now raises questions about the other knock-on effects of staff shortages and budget cuts."
The figures released under freedom of information show a total of 5,693 adverse events in Scotland's maternity wards last year, up from 4,458 in 2010. They included missing or wrong medical records, undiagnosed breaches of women in labour and incorrect dosages of medicine.
An adverse event is described by the NHS as "an unexpected or avoidable event that could have resulted, or did result in, unnecessary serious harm or death of a patient, staff, visitors or members of the public".
The incidents range from minor falls to mothers and babies dying. Physical and verbal attacks on staff by patients and their family members have also been recorded as adverse incidents.
A breakdown of the figures also reveals a postcode lottery of care for mothers across the country.
For example the figures for 2011/12, the latest available, show Aberdeen Maternity Hospital's concerning rate contrasts with Dumfries and Galloway Royal Infirmary, where an average of one incident for every 20 births was recorded.
Scotland's busiest maternity unit at the Edinburgh Royal Infirmary has a ratio of one adverse event for every 13 births, while the second busiest, Glasgow's Princess Royal, has a ratio of one incident for every 8.5 births.
There were 57,671 births across Scotland in 2011/12.
Neil Findlay MSP, Labour health spokesman, said: "These are alarming figures and we have to understand why there has been such a worrying rise in problems in maternity wards. We know NHS staff are doing their best to meet demand but they are clearly not being given the resources they need.
"The NHS lurches from one crisis to the next under Alex Neil and he seems to have no plan to turn things around.
"Labour has backed the calls from health organisations for a full review of staffing and resources but Alex Neil continues to block any progress."
Last year officials from the Healthcare Environment Inspectorate (HEI) were so concerned about cleanliness standards at Aberdeen Maternity Hospital that they raised the issue with the Scottish Government.
During a visit in 2012, they found the operating bed in the theatre and procedure room had bloodstains on the frame and control cabling, body fluids were found on a cot sheet in the theatre, and the mattress of an infant incubator was broken.
NHS Grampian points out that at the time of the original visit refurbishment work was going on in one of its two theatres and since then subsequent inspections have shown staff have worked very hard to deliver the improvements needed to bring it up to scratch.
An NHS Grampian spokeswoman said the health board had moved to a new system for recording events in 2010, which saw all incidents, no matter how small, captured.
She said: "The majority of entries do not involve patient harm, such as a short delay in the arrival of transport when a patient is discharged, meals slightly delayed, and staff concerns for example, lost property.
"Staff are also encouraged to report issues to avoid harm, e.g. a faulty chair or a broken lock. The number of entries [on its incident system] has no direct relationship with the number of births."
Gillian Smith, director of the Royal College of Midwives in Scotland, said:"If you ask most parents affected by these incidents, they are not interested in suing or the money, they just want to know what has gone wrong and that it is not going to happen again."
The Sunday Post asked all of the health boards for full details of the adverse incidents but many refused on the grounds of patient confidentially. Those that did release reports redacted most of the text.
One such report from NHS Grampian, dating from April last year, talked about the dangers of burgeoning workloads placing an unbearable strain on frontline NHS staff.
This newspaper has previously highlighted the pressures facing maternity units, and earlier this month revealed women who have given birth are spending less time in hospital than ever before. Most now go home after just 1.8 days, compared with an average of three days in 1999.
And recently it emerged public health officials had launched a major inquiry after a nine-day-old baby died after he was poisoned by the hospital feed drip that was supposed to help save his life.
Yousef Al-Kharboush contracted a deadly bacterial infection from contaminated intravenous fluid on the neonatal intensive care unit at St Thomas' Hospital in London.
Last night one NHS Greater Glasgow and Clyde source said one adverse incident was "one too many".
The consultant said: "No one wants mistakes on a ward, but the weight of traffic at some units is such that people are becomingly increasingly stretched."
According to a report released last December, a rising number of older mothers means midwives in Scotland are dealing with more complex births.
A Scottish Government spokesman said: "We expect boards to review all incidents and take swift action as required to ensure women and babies have safe and effective care.
"Under this Government, the number of qualified nurses and midwives working in NHS Scotland has increased by 4%."
Have you been through a maternity ward horror story? If so, we want to hear from you. Contact our Glasgow newsdesk on 0141 567 2812.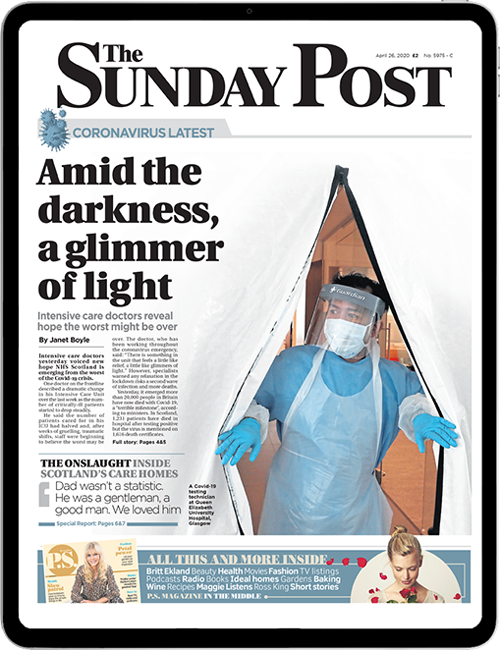 Enjoy the convenience of having The Sunday Post delivered as a digital ePaper straight to your smartphone, tablet or computer.
Subscribe for only £5.49 a month and enjoy all the benefits of the printed paper as a digital replica.
Subscribe