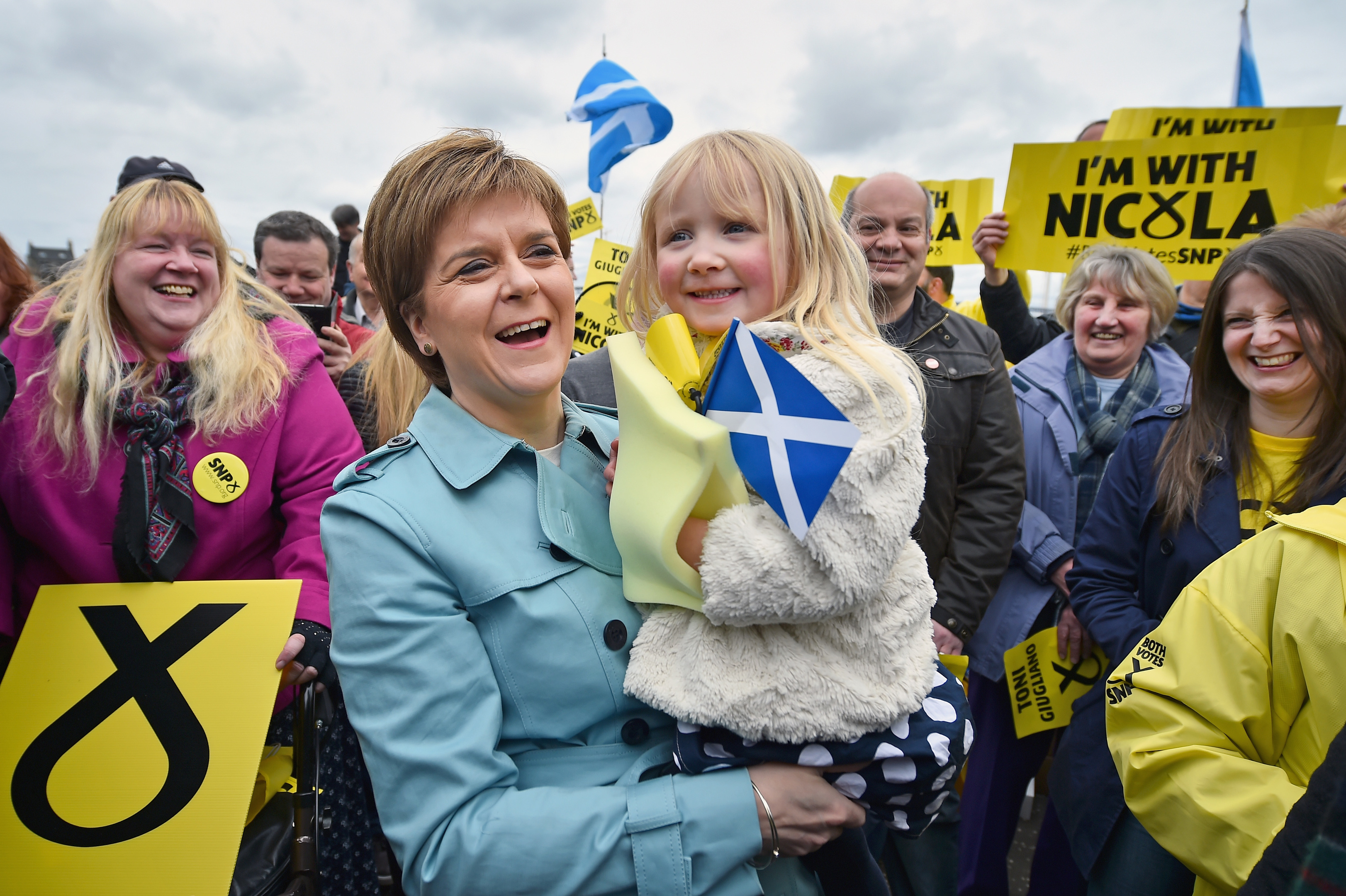 The First Minister wants parents and guardians to be at the heart of a raft of changes the SNP plan to make to raise education standards.
The party has pledged a widespread review of school governance which could see parent associations given a much bigger say over how a school is run and how it spends its money.
At the SNP manifesto launch Miss Sturgeon said a planned £750 million initiative to close the attainment gap between the country's richest and poorest pupils was part of her bid to "restore Scotland's education system to pride of place in the world".
Given the SNP has been in power since 2007, Miss Sturgeon was asked if this was recognition the party had underachieved on education.
She said: "It may be a concession, but we are making progress. We have a good education system but I want us to have one which is among the best of the world."
The Nationalists' manifesto points to international evidence which shows attainment improves the more parents and local communities are involved with schools.
However, Miss Sturgeon said her planned reforms would not go down the controversial "academy" route being pursued in England.
She explained: "I visit a lot of schools, as most politicians do, but maybe as first Minister I get the chance to visit more in different parts of the country and it always strikes me the schools you leave feeling 'that's a fantastic school' are not just the ones with fantastic headteachers or teachers but the ones where there is a community around it and where parents are obviously involved.
"The more we can do to get parents involved in the life of a school, build the linkages between schools and colleges and local employers, all of that helps to raise attainment so I am very keen to see us move in that direction.
"I'm not for a free-for-all in education, I believe in strong national standards in terms of things like teacher-pupil ratios but if a head teacher wants to hire and extra teacher or classroom assistant, using the attainment fund, then that is not a decision I or the local authority should be taking, it is up to them."
Scottish Conservative young people spokeswoman Liz Smith said: "At last, the SNP has woken up to what the Scottish Conservatives have been saying for many years.
"The best education is always delivered when parents are offered meaningful involvement in their child's education and when schools work in partnership with parents and when they are responsive to their demands."
Meanwhile, Miss Sturgeon has said she would be open to non-SNP independence supporters joining her party's summer blitz on persuading No voters to back separation.
The SNP are expected to hold a series of town hall-type events across Scotland this summer in a "listening exercise" to establish why the majority of Scots backed the Union.
Miss Sturgeon said: "The referendum has left a lasting legacy in the political firmament of Scotland. It is possible to have a discussion about independence without it being divisive as the Tories claim."
She said: "It will not be a campaign which you thrust down people's throats. There will be a lot of listening.
"It is an SNP-led initiative but I'm not saying it's going to be exclusive. If other Yes supporters want to be a part of it I am open to a discussion, it's not the SNP jealously trying to take back the independence argument, one of the good things now is independence is not the sole property of the SNP."
Miss Sturgeon also insisted a planned shake-up of councils and health boards was not motivated by cost-cutting but trying to decentralise power.
She said: "Every country should periodically look at its governance structures and see they are fit for purpose.
"I was up in the Highlands a few weeks ago, and it's not the first time I've heard this, you speak to people in Fort William and they tell you how far away Inverness feels to them."
---
READ MORE
No helicopter for this year's election campaign, says Nicola Sturgeon
Scottish Elections: Off-licenses and pubs face levy warns Shona Robison
Exclusive: Pensioner power to sink Labour in Scottish elections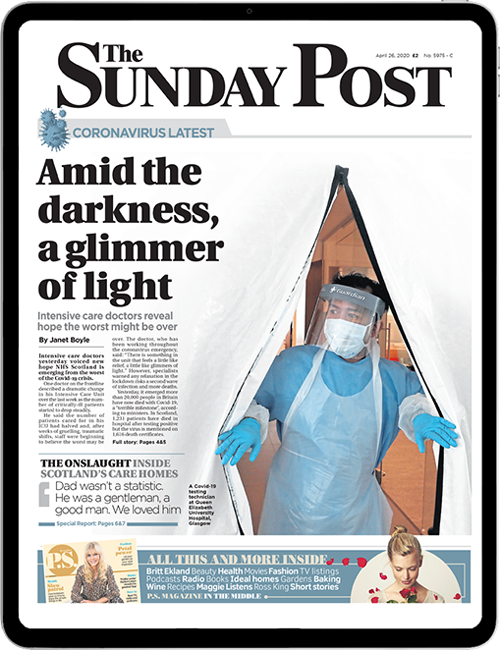 Enjoy the convenience of having The Sunday Post delivered as a digital ePaper straight to your smartphone, tablet or computer.
Subscribe for only £5.49 a month and enjoy all the benefits of the printed paper as a digital replica.
Subscribe