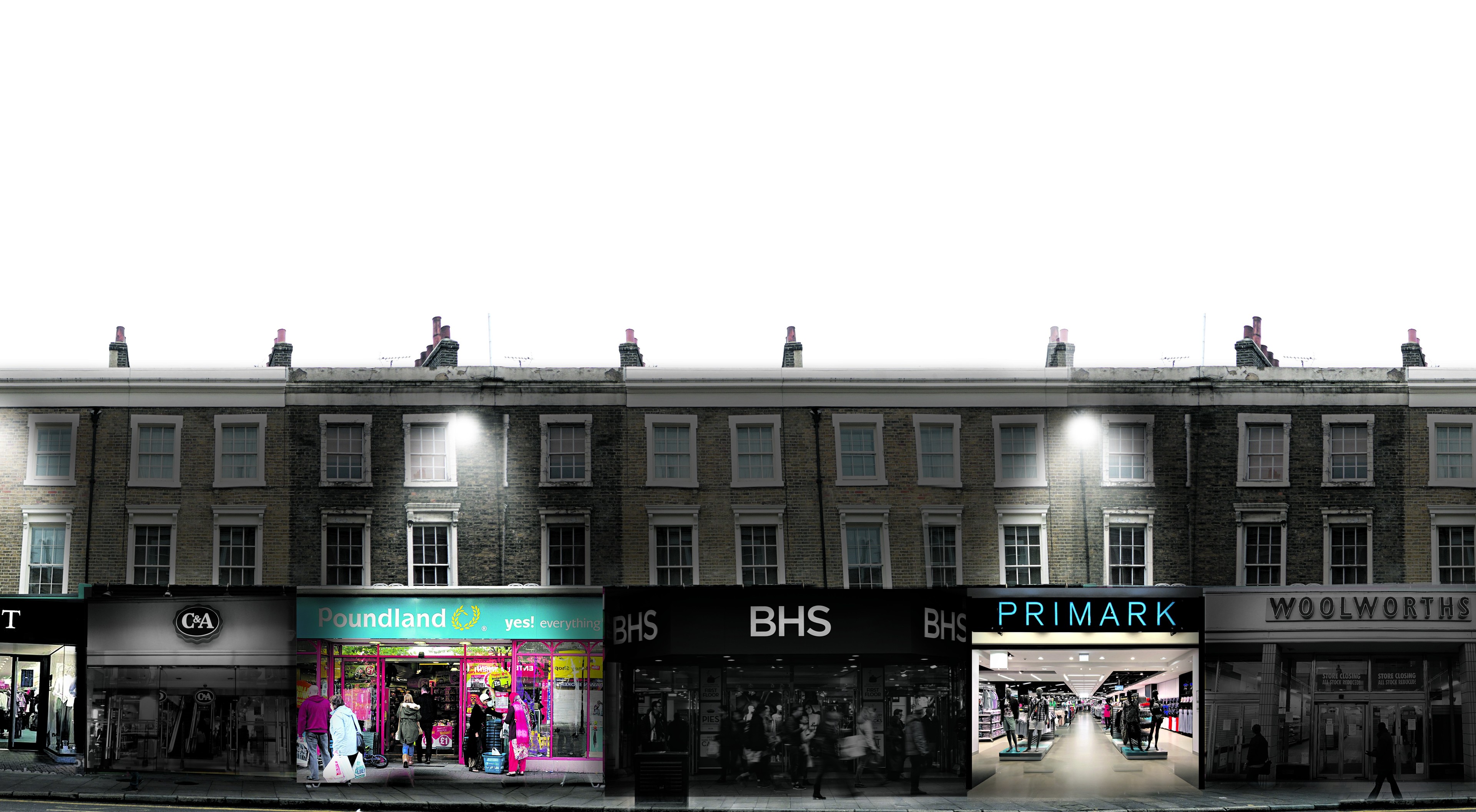 Some 11,000 jobs are threatened. And fellow department store chain Austin Reed admitted it was calling in administrators, with 1,200 jobs at risk there.
It's feared the firms could follow the likes of ill-fated shops C&A, Littlewoods and Woolworths.
We take a look at why over the past 20 years some shops have been left in the retail shadows while others have become shining lights for shoppers.
---
THEY were some of the giants who dominated the high street.
Before retail therapy, online deals and sell-you-everything supermarkets, big department stores and familiar old chains were THE places we went shopping.
But last week's news that BHS had gone into administration is just another indication of how the high street has changed for ever.
Shopping today is a very different beast to just 20 years ago. And retail experts insist the old days are never coming back.
"The financial crisis in 2008 changed the landscape of shopping," said Julie McColl, senior lecturer in marketing at Glasgow Caledonian University.
"People realised that value retailers like Primark offered good quality, so what lost out was the middle ground, like C&A and Littlewoods.
"BHS has an old-fashioned image and its target market was older – it was aimed at those in their 40s and above.
"Because it had been owned by retail giant Arcadia it brought in a couple of its brands like Dorothy Perkins and Evans. But these aren't similar to what that target market expected, which caused confusion."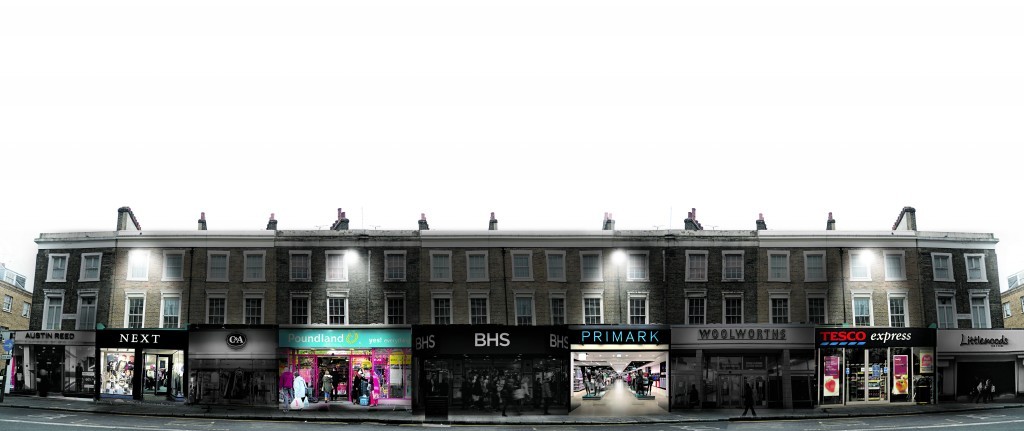 All-in-one shops like supermarkets, where you can buy bras with your burgers or life insurance alongside washing powder, have helped change the way we shop.
And being able to go online, where you are never more than a mouse-click or smartphone tap away from a purchase has had a massive impact.
"The all-in-one offerings of supermarkets have been a big competitor for High Street stores like BHS," said Julie. "Getting your clothes from Asda or Tesco with your weekly shopping has been very popular.
"And 'click and collect' at retailers like John Lewis has also been really successful."
The rise of retail parks – with convenient parking – has also driven people away from traditional shops.
The British Retail Council says out-of-town shopping parks showed a rise in the number of shoppers visiting by 4% in the last year, wheareas the high street saw a 1.4% drop in comparison.
"Out-of-town retail parks are cheaper to build than in the city centre for the retailer," said Leigh Sparks, professor of retail studies at the University of Stirling.
"And thanks to free parking and convenient locations, consumers find them easy to get to."
Julie reckons a failure to really move with the times and losing the image battle contributed to BHS finding itself placed into administration.
"Some of the BHS products were quite nice and stylish, but people weren't seeing them because they had already been turned off. When I was a teenager it sold food and was seen as a good place to go. When my children were young I shopped there for their clothes but, like a lot of people, I drifted elsewhere as it didn't seem relevant."
But Julie insists it is far from all doom and gloom. "John Lewis is successful because it's like a house of brands, all sold under the one roof," she added.
"There are a large number of middle-premium brands which are popular. Shoppers buy a premium item of clothing and wear it with something cheaper from a value retailer.
"And they very clearly hit the 30-and-upward female market they aim for." And, while the high street will look different in the coming years, it'll still be the place millions choose to go.
"The high street is more dynamic than it was 20 years ago, with higher levels of customer service," added Julie. "I think we'll continue to see more of the likes of cafes and bookies in streets where you used to see stores like Dorothy Perkins.
"I don't think we're seeing the death of the department store. They are actually on the increase on the continent in cities like Paris with stylish collections. We might see that here too."
---
Email Jury
IN the wake of the collapse of BHS we asked our Email Jury how their shopping habits had changed in the past 20 years, and if they enjoyed modern shopping culture.
"I tend to use more supermarkets and shop online these days. The decline in high street shops is because of the high cost of rates, and the lack of parking for customers." – Thiepval Young, Carrickfergus.
"I miss the really lovely stores we used to have and, although I appreciate that Primark are what people are looking for these days, I always liked the better-quality shops. Unfortunately BHS tried to compete but I can't tell you the last time I even went in there." – Irene Allison, Airdrie.
"I now buy most of my clothing and household items online or from catalogues. As I have grown older I have experienced stores like BHS catering almost exclusively for young, very slim customers. I am neither so now shop where I can get what I want." – Liz Kelly, Glasgow.
"I do a lot of my shopping online now, it's quick, easy and delivered to my door. It's sad to see the high street stores in decline, but you have to keep up with the times. The main losers? Car parks!" – William McGurk, East Kilbride.
"I rarely shop in stores now and prefer the internet. If buying white goods for the house, I will inspect the real product locally, but then order it online. Sometimes the product is cheaper online." – Irene Thomson, Perth.
"I think the internet gives us the ability to get the best bargain and in the end that's all the public are interested in. High street stores have had a monopoly for far too long. I do shop online and I also use the pound shops regularly, you can get some great bargains." – Margaret Gibb, Burntisland.
"Do slightly more shopping online as it is often cheaper and more convenient, but still like to do actual shopping for certain things like clothes. It's better to try them on there and then instead of ordering the wrong size online, or arranging to send it back for a refund." – Steven Smith, Newbiggin.
"The big conglomerates are certainly ousting the smaller shops. Councils don't help by authorising big out-of-town centres then moaning about derelict local shopping centres." – Paul Strathdee, Glasgow.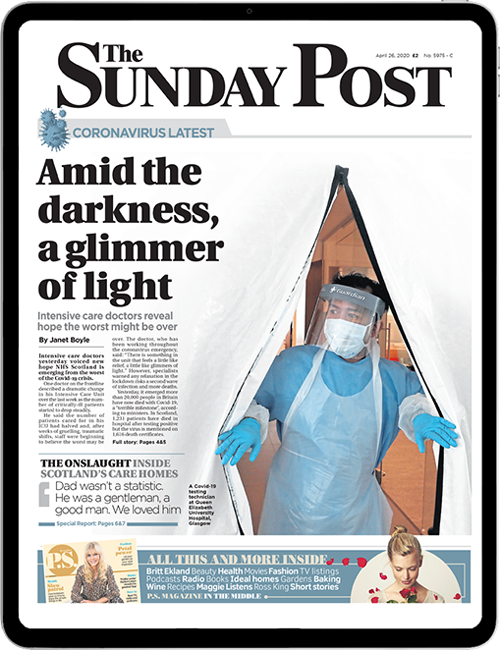 Enjoy the convenience of having The Sunday Post delivered as a digital ePaper straight to your smartphone, tablet or computer.
Subscribe for only £5.49 a month and enjoy all the benefits of the printed paper as a digital replica.
Subscribe