Labour MP Jim Murphy has hit out at the internet trolls who throw a "bucketload of personal bile" on their opponents.
The high-profile Shadow Cabinet member has published a sample of the vile messages sent to him on the social media website Twitter.
The East Renfrewshire MP yesterday insisted he's "had enough of the hateful trolls".
And he claimed that the online bullying was stifling debate in the run-up to next year's referendum.
The Shadow Secretary of State for International Development published a handful of the messages he received in just one 24-hour period.
One Twitter user called "JohnPaul Coyle" told the Labour MP to "**** off and die". Another user called "Glasgow Irish" said "you are a disgrace to your Irish heritage".
"Colin Shand", meanwhile, swore at the MP before urging him to leave Scotland. Many of those who have attacked Murphy are SNP or independence supporters, who have been dubbed "cybernats".
Murphy, who was one of the first people on the scene following the Clutha helicopter crash in Glasgow last month, warned he is no longer willing to accept such behaviour.
Writing on his website, he added: "I'm happy to take on all-comers on policy and politics but I've had enough of the hateful trolls.
"Until recently I would just have shrugged my shoulders and just rolled with it. But from now on I'm going to block the amateur intimidators from my Twitter feed.
"Twitter is a great way to exchange ideas and debate politics. But that's not what happened. After I posted a blog, supporters of independence let loose.
"Politicians have got to have a thick skin and rightly be open to criticism; it's part of the job and I have absolutely no problem with any and all political criticism.
"In fact, in a world where there is too much apathy and lower voter turnout, I admire the passion that Scottish politics sometimes creates.
"But enough is enough now when it comes to the personal poison devoid of any politics.
"There's a modern phenomenon of people with often anonymous Twitter-names being vindictive and vile. It really puzzles me as to why these wannabe-bullies follow someone like me on Twitter in the first place."
Murphy, who has more than 18,000 followers on Twitter, signed off his article, "Goodbye cybernat trolls; hello to a healthier debate".
Labour peer Lord Foulkes coined the term "cybernats' to describe the supporters of independence who launch caustic internet attacks on their pro-Union opponents.
But abuse from Unionists towards Nationalists also takes place with Nicola Sturgeon claiming earlier this year that she was sent a death threat on Twitter.
The Deputy First Minister said she had received repeated messages through the social networking website that read: "Kill the bitch."
In February the Yes Scotland campaign emailed its supporters to remind them about online guidelines.
The document warned: "Someone who does not agree with us should be treated with respect. Politics is all about different viewpoints.
"Never make personal attacks on any individual or engage in general abuse of opponents. The key to victory is positive persuasion."
The problem of personal abuse on Twitter extends beyond politics and has led to people being jailed for the insults they dish out on the social media website.
More than 120,000 people have signed a petition urging Twitter to implement tighter processes to protect its users.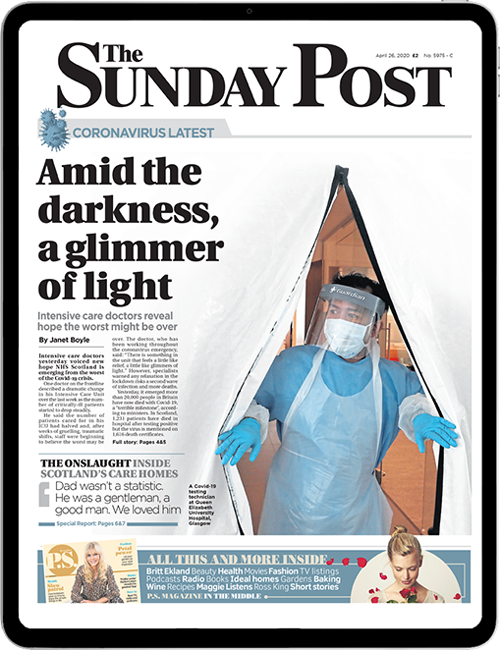 Enjoy the convenience of having The Sunday Post delivered as a digital ePaper straight to your smartphone, tablet or computer.
Subscribe for only £5.49 a month and enjoy all the benefits of the printed paper as a digital replica.
Subscribe