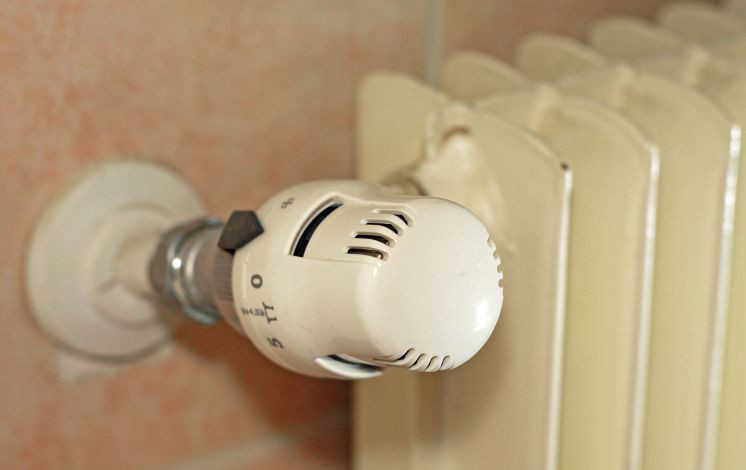 People are going without heating, lighting or a means to cook a meal for days, because they can't afford it.
Energy executives are being hauled in to parliament this week for a grilling over the plight of people who don't have enough money to feed the meter.
Up to 1.4 million households on metered gas and electricity are regularly going without heating and lighting in a growing problem known as self-disconnection.
As a sign of how seriously the energy committee at Westminster is taking the issue, they've charged Glasgow MP John Robertson with individually interviewing bosses from the Big Six Scottish Power, E.On, Npower, EDF, British Gas and SSE to see what they're doing about the issue.
Public pastings for the energy execs are nothing new there'll be another this week when those in charge of the networks are hauled over the coals about their handling of the Christmas power cuts but interrogating them singly and in private is novel.
Some self-disconnections are simply down to people forgetting to put credit on the meter key once they've nipped to the corner shop the lights come back on. But as many as a quarter of a million households, many including children, could be going without heating, lighting or the means to cook a hot meal for days because they can't afford it.
Consumer Futures, the quango charged with protecting consumer rights, will publish new research into the issue within weeks.
When they looked into self-disconnection nearly four years ago they found nearly 1.4 million households has been affected 6% of those were without energy for days because they had no money.
The figures are expected to have risen significantly.
Gillian Cooper, from Consumer Futures, said: "We are concerned about households who self-disconnect who are unable to afford to top up their prepayment meter and are worried the numbers may have increased due to increasing energy prices, changes to benefits and limited wage rises.
"Our 2010 research report found that up to 1.4 million households had cut off their energy supply in the last 12 months. Half of these households included someone with an illness or disability, and two in five households had children under 16 living there.
"Since then, energy prices have risen considerably, household budgets have been increasingly squeezed and there have been changes to Government benefits."
The number of households on prepay meters has also risen in recent years as more customers got into debt during the economic downturn.
John Robertson raised the issue with the energy bosses at an energy select committee hearing last autumn on price rises.
He suggested the firms were moving customers on to prepay meters in order to avoid being accused of heartlessly switching people's power off when they can't pay their bills. "Self-disconnection" sounds like it's a choice.
Ahead of the individual interviews he'll conduct with the Big Six bosses this week he said: "This is not something that the energy companies have looked at in great detail."
"There can be no hiding place for this kind of manipulation where vulnerable and elderly customers are concerned. Energy companies need to live up to the moral obligation to their customers."
The companies wait between 28 and 90 days before contacting customers who have not put any credit in the meter.
Robertson claims the consequences of four weeks without heating in winter could be extremely serious. By coincidence, fellow Scottish MP Fiona O'Donnell has been granted a parliamentary debate on the issue this week.
She said: "This really can be a matter of life or death. It's always a concern if people can't afford to put the heating on but especially with regard to vulnerable people such as pensioners or those with complex health needs.
"Helping at food banks I've witnessed people turn food down because they can't afford the gas or electricity necessary to heat it."
She'll accuse the government and energy companies of laziness when she speaks in the Commons tomorrow.
She said: "Putting them on prepay meters is a lazy approach to managing and supporting customers with problems from the energy companies. They have to be proactive and help people before there's a problem.
"The Government approach to energy prices is to tell people to shop around, but you can't shop around if you're on a prepay meter and many of these customers don't have access to the internet."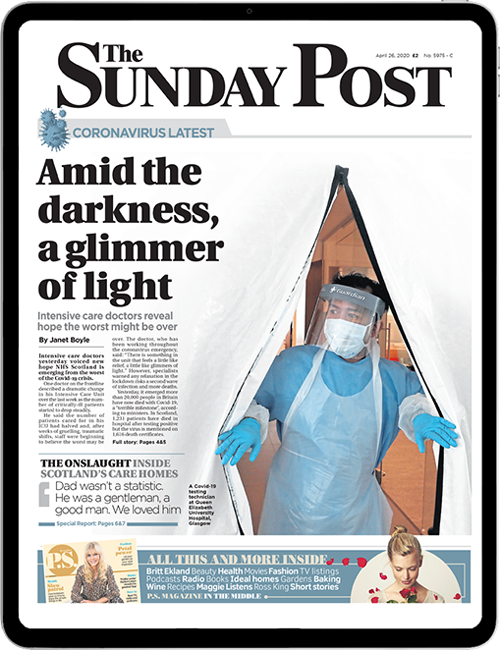 Enjoy the convenience of having The Sunday Post delivered as a digital ePaper straight to your smartphone, tablet or computer.
Subscribe for only £5.49 a month and enjoy all the benefits of the printed paper as a digital replica.
Subscribe