When questions first emerged this week about the PM's tax affairs, Downing Street initially said it was a private matter before stating that Mr Cameron had no offshore funds and trusts, and then making clear the family would not benefit in the future either.
April 4
Information from more than 11 million documents – known as the Panama Papers – which have been passed to 107 media organisations across the globe sheds further light on the tax affairs of the rich and powerful.
Mr Cameron's late father Ian is reported to be among the names – including those of six peers, three ex-Tory MPs and political party donors – identified in relation to investments set up by Panamanian law firm Mossack Fonseca.
Downing Street said it was a "private matter" whether the Cameron family still had funds in offshore investments and insisted the PM was in the vanguard of efforts to increase the transparency of tax arrangements.
Mr Cameron's father, who died in 2010, ran an offshore fund which avoided ever having to pay tax in Britain by hiring a small army of Bahamas residents – including a part-time bishop – to sign its paperwork, according to The Guardian.
He was a director of Blairmore Holdings Inc, which, until 2006, used unregistered "bearer shares" to protects its clients' privacy.
His use of the firm to help shield investments from UK tax helped build up a significant legacy, part of which was inherited by the Prime Minister.
April 5
Downing Street refuses to disclose whether the Cameron family still has funds in offshore investments, insisting it is a "private matter".
Shadow chancellor John McDonnell urges Mr Cameron to "set the record straight on his own tax affairs", while Labour leader Jeremy Corbyn calls for an independent investigation to be held into the tax affairs of those linked to the Panama Papers.
Mr Cameron said: "In terms of my own financial affairs, I own no shares. I have a salary as Prime Minister and I have some savings, which I get some interest from, and I have a house, which we used to live in, which we now let out while we are living in Downing Street, and that's all I have.
"I own no shares, no offshore trusts, no offshore funds, nothing like that. And so that, I think, is a very clear description."
He declined to say if his family had benefited in the past or was likely to in the future from the offshore arrangements highlighted in the papers.
April 5
A Downing Street statement said: "To be clear, the Prime Minister, his wife and their children do not benefit from any offshore funds.The Prime Minister owns no shares. As has been previously reported, Mrs Cameron owns a small number of shares connected to her father's land, which she declares on her tax return."
April 6
No 10 put out a fresh statement saying: "There are no offshore funds/trusts which the PM, Mrs Cameron or their children will benefit from in future."
Iceland's prime minister Sigmundur Gunnlaugsson resigns and becomes the first major casualty of the Panama Papers.
The leaks showed he owned an offshore company with his wife but had not declared it when he entered parliament. He is accused of concealing millions of dollars of family assets.
Chancellor George Osborne refuses to say if he has benefited from offshore funds or expects to in the future, saying "all of our interests as ministers and MPs are declared in the register of members' interests", while London Mayor Boris Johnson dismisses the row over the Prime Minister's finances as "absolute tripe".
April 7
Mr Cameron revealed he and his wife sold shares worth more than £30,000 in an offshore tax haven fund set up by his late father.
He told ITV News that while his and Samantha's profit from the scheme was "subject to all the UK taxes in the normal ways" – it came to just below the threshold at which capital gains tax would have applied.
Number 10 said Mr and Mrs Cameron bought their holding in April 1997 for £12,497 and sold it in January 2010 for £31,500.
Mr Cameron said it was a "fundamental misconception" that it was set up to avoid tax, saying his father was being "unfairly written about" and he did not have "anything to hide".
---
READ MORE

Panama Papers: 'Peers and former Tory MPs among politicians holding offshore assets'

//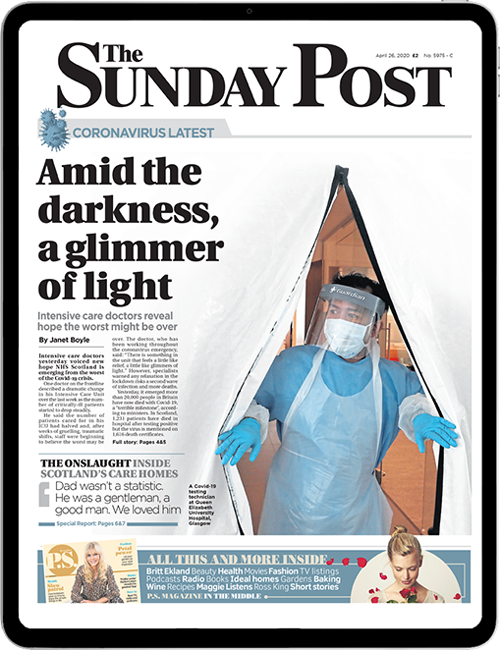 Enjoy the convenience of having The Sunday Post delivered as a digital ePaper straight to your smartphone, tablet or computer.
Subscribe for only £5.49 a month and enjoy all the benefits of the printed paper as a digital replica.
Subscribe