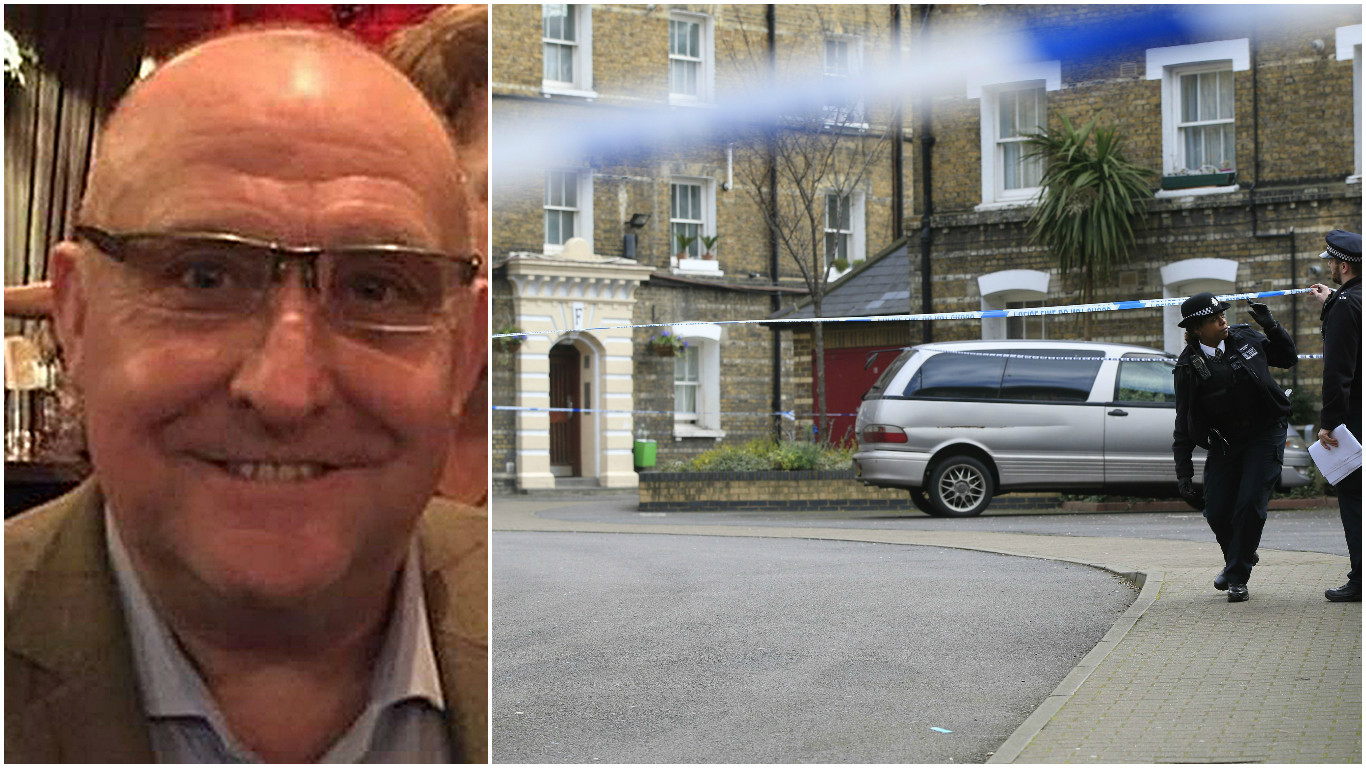 The body of Pc Semple, 59, was found at a property in Southwark, south London, on Thursday and a 49-year-old suspect was arrested at the same address.
The officer's brother, Ronnie Semple, said in a statement that his death had left the world of his family and his partner Gary "a worse place".
A man whose brother lives upstairs from the flat where PC Semple's body was found confronted the person living at the property about the stench, and said the occupant had put scented candles outside his door to disguise it.
Martin Harris said the door was answered by a Mediterranean-looking man wearing blue Speedo-type swimming trunks and glasses, who was "as cool as a cucumber".
Mr Harris told the Telegraph: "I asked him what the terrible smell was and he apologised and said he was cooking." Still concerned, he contacted the police.
Heather Brown, who lives in the block next door to the flat, which police forensic teams are scouring for evidence, said the candles had been outside the door for a "few days".
Ms Brown, who has lived on the estate for 30 years, said the housing block where PC Semple's body was found was full of short-let tenants, describing it as a "very quiet place" where there were "never any problems".
The officer, who had been with the police for 30 years, left his home in Greenhithe, Dartford, to go to work in Westminster last Friday, and on that sameday visited the Shard in Southwark.
He left there at 12.30pm and was last seen on CCTV about two and a half hours later near London Bridge, a short distance from the property where he was found.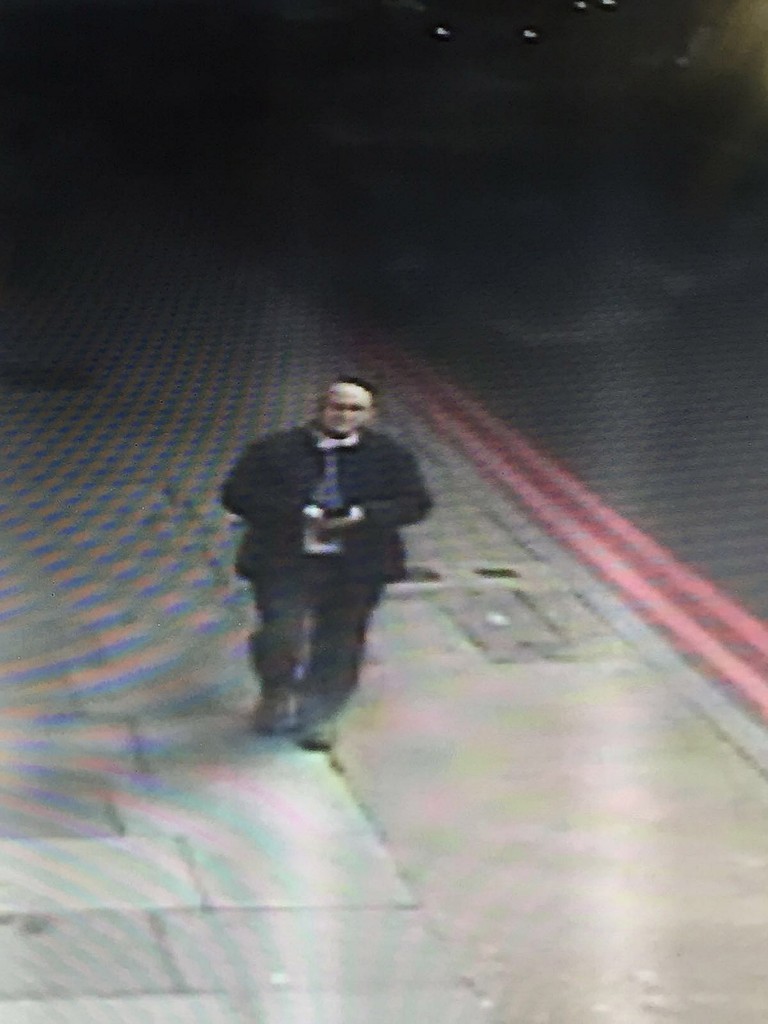 Thousands of people joined a Facebook group to help search for him, and his family spoke of their devastation following his death.
In a statement, Pc Semple's brother, Ronnie Semple, said: "On behalf of Gordon's partner Gary, my wife Maureen, Gordon's nephew Paul, niece Kerry and I, I would like to thank everyone for their kind thoughts during the past dreadful week. It has been a terrible time for us all, especially Gary."
He added: "Gordon will be sadly missed by all of his immediate family, his colleagues in the Met Police, former Bank of Scotland colleagues in Inverness and London, friends from his 'Tartan Army' days, but most of all the hardest loss is for Gary at this time.
"Gordon was a much-loved partner, brother, brother-in-law, uncle and cousin, and our world will be a worse place without him."
PC Semple was born in Scotland and came from Inverness, working for the Bank ofScotland as a young man before joining the police.
Officers are continuing a "vital search for evidence" at the scene which will take "some time" to complete, Scotland Yard said.
Metropolitan Police Commander Alison Newcomb said: "This is a very sad day for Gordon's colleagues. There are many officers who have served with Gordon in London during his 30-year career who will acutely feel his loss."
Ms Newcomb, commander of the territorial policing unit, said: "Yesterday afternoon we were called by a member of the public to an address on the Peabody Estate, Southwark Street.
"At that address a man was arrested and human remains were discovered.
"Due to the condition of those human remains it will take some time for the cause of death to be established and for formal identification to take place. At this point I do not wish to speculate on what has happened."
Friends remembered PC Semple as a "great character" and and "old-school cop".
Kevin Holland said: "RIP Gordon. Was there in my hour of need, sorry I couldn't be there in his. Missed by many. One of life's great characters taken", while Kristina Radu recalled him as a "very happy, smiley man".
Paul Hutchinson said: "Wish I could have been there for you at your time in need; my utmost pleasure to have known you. My thoughts to your family", while Rona Tynan wrote: "Have heard he was a great cop old school. Very very sad reading this news. Deepest sympathies to the family and I hope justice is served at the highest order."
And Andrew Crooke added: "Rest peacefully brother. You've booked off your last shift here and I know you are starting rest days in a better place."
---
READ MORE
Prosecutors receive file of evidence linking serial killer Robert Black to death of Genette Tate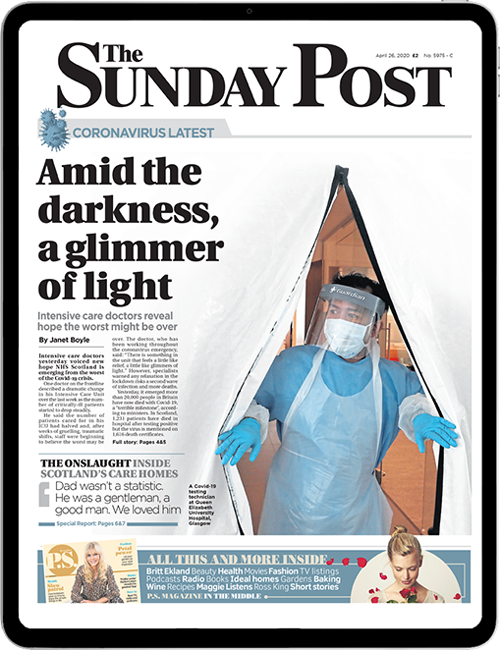 Enjoy the convenience of having The Sunday Post delivered as a digital ePaper straight to your smartphone, tablet or computer.
Subscribe for only £5.49 a month and enjoy all the benefits of the printed paper as a digital replica.
Subscribe