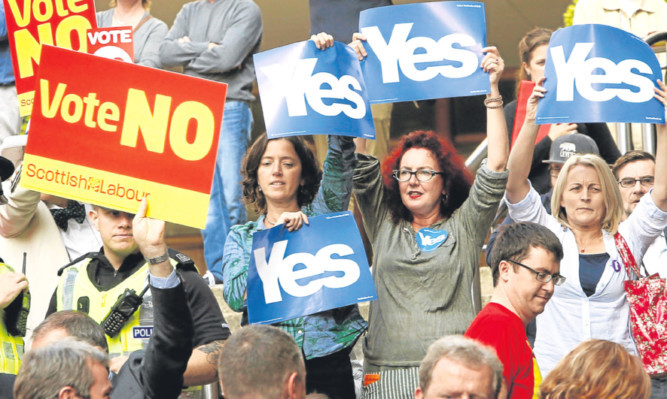 Demands are growing for the north of England to be granted greater powers in the wake of the Scottish referendum.
Days before the vote, Prime Minister David Cameron promised a raft of further devolution to Scotland if it voted No a pledge backed by his Lib Dem deputy Nick Clegg and Labour leader Ed Miliband.
But the promise of new Holyrood powers for Scots, set to include tax, welfare and spending, has sparked fevered demands for the north of England to be granted freedom from Westminster rule.
Among ideas mooted to meet the demand for change has been the establishment of an English Parliament or devolving certain powers to large city regions.
Meanwhile David Cameron has also vowed to stop Scottish MPs voting on matters which only affect England.
But Professor Paul Salveson, general secretary of the north of England campaign group the Hannah Mitchell Foundation, claimed none of these ideas are good enough.
He said: "What has been suggested so far is just giving a bit of extra power to local government and that's not good enough.
"We want a directly-elected regional government and that means having three English assemblies for the North East, North West and Yorkshire.
"Fundamentally it is about a democratic voice and everything comes from that."
In 2004 the North East overwhelmingly rejected a referendum for a regional assembly but Prof Salveson believes the result would be different this time.
He said: "The landscape has changed totally since then. We've seen successful devolution in Scotland, Wales and Northern Ireland and in 2004 what was on offer was very limited.
"It was a glorified county council and a lot of people saw it as creating a new tier of politicians, for no other reason than giving existing politicians nice retirement homes.
"Over the last few weeks the appetite for real devolution has grown in the north of England."
Last week some of the biggest regional papers in the north made a joint call for greater power to be given to the north, while campaigners in Cornwall also staked their claim for greater autonomy.
Now senior MPs who represent constituencies in the region have added their voice to calls for Westminster to relinquish its grip on the regions.
Liberal Democrat President Tim Farron, who represents the Westmorland and Lonsdale constituency in Cumbria, backed devolution but claimed beefing up Town Halls was the way forward.
He said: "The Lib Dems have campaigned for greater devolution for decades and last week Nick Clegg was the first party leader to call for greater devolution for England and the rest of the UK.
"For too long in Cumbria, we have lacked the levers we need. I want to see powers over jobs, transport, apprenticeships and healthcare passed from Whitehall to our Town Halls so we can really make the changes we need.
"It would help us attract investment and boost our economy."
Meanwhile Labour MP Graham Allen said plans to devolve more power in England should be done in "lockstep" with change in Scotland.
He disagrees with Labour leader Ed Miliband, who has set out plans for a consultation on devolution in England culminating in a "constitutional convention" in autumn 2015.
Mr Allen, who chairs parliament's Political and Constitutional Reform Committee, said party leaders must "seize the historic opportunity that Scottish people have given the union".
Writing for The Sunday Post today, Labour's Shadow Health Minister Jamie Reed, who represents Copeland in Cumbria, said devolution to England's peripheral economies was essential in tackling poverty.
But Philip Davies, Conservative MP for Shipley in West Yorkshire, claimed devolution was the last thing the region needs.
He said: "We must make sure the constitutional arrangements are fair for England by stopping MPs from other parts of the UK voting on issues in Parliament which don't affect their constituencies as those matters have been devolved to their assembly or parliament.
A Downing Street spokesperson said the issue will be explored.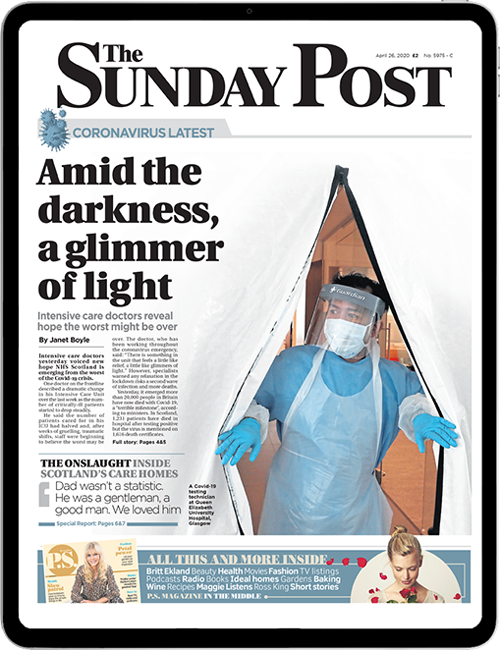 Enjoy the convenience of having The Sunday Post delivered as a digital ePaper straight to your smartphone, tablet or computer.
Subscribe for only £5.49 a month and enjoy all the benefits of the printed paper as a digital replica.
Subscribe