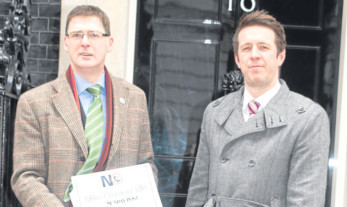 The Government has praised The Sunday Post's campaign against pest sales calls.
Watchdogs charged with clamping down on nuisance calls will be given more muscle to deal with the plague within weeks. And the government will bring in new laws to make it easier to fine rogue firms.
MPs heaped praise on The Sunday Post during a House of Commons debate that saw the Government accept some of the key demands of our Say No To Nuisance Calls campaign after we delivered a 20,000 strong petition to Downing Street.
The MP leading the campaign reckons the new measures mean people will have to deal with fewer unsolicited phone calls and texts by the end of the year.
Mike Crockart secured the parliamentary debate on nuisance calls last week in which MPs from all sides credited The Sunday Post with raising the profile of the problem. Mr Crockart thanked us for our campaign, which Kilmarnock MP and former Scottish government minister Cathy Jamieson described as "excellent".
Shadow Treasury minister Jamieson also praised our Twitter coverage of the debate. The debate forced culture minister Ed Vaizey to the Commons where he revealed the Government's plans to tackle spam texts and unwanted marketing calls.
Twin watchdogs Ofcom, responsible for dealing with silent or abandoned calls, and the Information Commissioner's Office that polices rogue marketing firms, will be allowed to share information for the first time, making it easier to identify companies breaking the law and prosecute them for multiple offences at the same time.
Vaizey also announced that he plans to draw up new laws that would mean instead of having to prove unsolicited calls and texts cause distress it would only be necessary to show they caused nuisance, annoyance or anxiety before regulators could pounce on the companies responsible.
Last year Tetrus Telecoms successfully appealed against a £440,000 fine when judges ruled the millions of texts they sent had not caused distress.
Vaizey revealed that a long-awaited Department for Culture, Media and Sport (DCMS) strategy document, essentially the Government's blueprint for action on nuisance calls, is ready for publication but being held up by bureaucracy.
Mr Crockart said: "There should be a more resilient regulatory framework in place by the end of the year which means spam texters, for example, won't get away with it."
And in what's believed to be an unprecedented move, Mr Vaizey has committed to meet with Mike Crockart, who also chairs the All Party Parliamentary Group on nuisance calls, and Lib Dem justice minister Simon Hughes once a month to discuss progress.
The DCMS is also set to consult with consumer group Which? to consider changing the rules on opting in or out to receiving marketing calls.
Richard Lloyd, executive director of Which?, said: "We've been campaigning for consumers to get more control over their personal data, more powers for regulators so they can crack down on firms who break the rules, and changes to make it easier for the Information Commissioner to issue fines.
"We're looking forward to seeing the Government's action plan to tackle this plague on people's lives."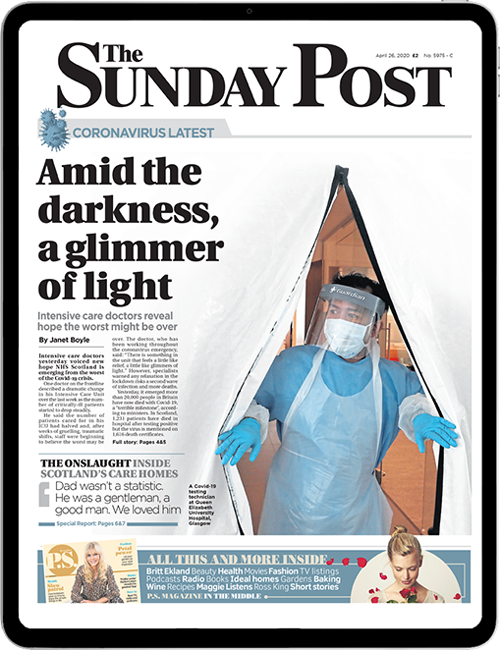 Enjoy the convenience of having The Sunday Post delivered as a digital ePaper straight to your smartphone, tablet or computer.
Subscribe for only £5.49 a month and enjoy all the benefits of the printed paper as a digital replica.
Subscribe