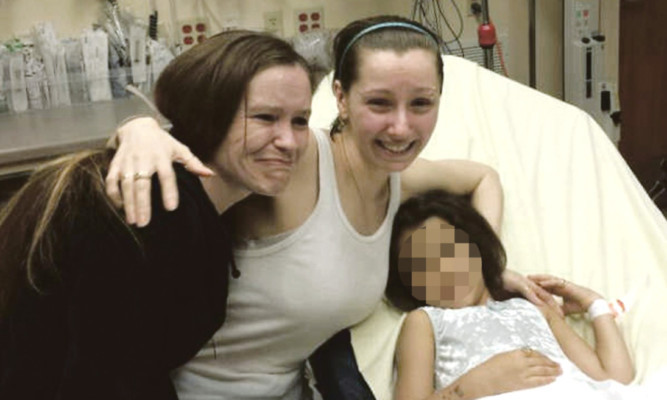 When the Ohio kidnapping case hit the headlines, it became the story of the week.
As horrific detail followed horrific detail, many were grimly fascinated that such a situation could occur in a highly-populated neighbourhood, with few noticing or doing anything about it.
Now one expert has said he believes this could happen in Scotland. And the only way to stop such abuses taking place in our communities is for responsible citizens to remain vigilant and not be afraid of asking questions.
"I think it could happen anywhere," says consultant forensic psychologist Ian Stephen. "All you need is one individual who is predisposed to carry out something like this.
"We all have a civic responsibility. If you see unusual behaviour, things changing, you need to question, question, question."
It's not unusual these days for people not to know their neighbours. The days of doors being left open and people popping in and out of each other's homes are largely gone.
"It's about being observant about what's going on in your neighbourhood. There's a fine line between being vigilant and being nosy but you could say curtain twitchers have their skills!" Ian says.
"Even if you're worried you've got it wrong, it doesn't do any harm to ask questions. It could lead to an investigation, save someone.
"Just think if a guy you know who's lived a normal life suddenly appeared with a Jaguar and lots of expensive things. You'd wonder how he'd got them has he won the Lottery, robbed a bank?
"It's the same with situations that somehow just don't feel right."
Amanda Berry, Gina DeJesus and Michelle Knight were all snatched within a relatively short period of time, with Michelle going missing in 2002, Amanda in 2003 and Gina in 2004.
In 2007, Ashley Summers, 14, disappeared in the same neighbourhood. Police are investigating whether her disappearance is connected.
Ian believes they weren't opportunistic kidnaps. "It looks as though Ariel Castro has been identifying possible targets. He'll have monitored their behaviour what they did and where they went.
"Then he'd just take an opportune moment to pull them off the streets and take them wherever he wanted."
It all begs the question why would anyone want to do such a thing?
"The motive is power" says Ian. "They want to own the person and make sure they keep them. It could be that they have little confidence in their own ability to attract people and form relationships in a normal situation.
"It's a massive jump from lacking confidence to kidnapping someone, but it's also about someone disagreeing with you, being able to leave by kidnapping you just rule all those problems out and totally control that person.
"To kidnap three people is highly unusual," Ian continues. "But if they were kept together, it might have made it easier for them in the sense they had companions. They probably related to each other. But there's no doubting they would have got on each other's nerves, too."
Amanda Berry had a child while in captivity and it was confirmed on Friday that Castro is the father. Would she have found it hard to bond with her daughter?
"Well, all of her relationships would have been distorted and the way her baby was no doubt conceived would have made it difficult," Ian says.
"But it will have become her comfort situation. Irrespective of anything else, she has her little baby."
Ian believes there must have been a change in Castro's behaviour to make Amanda attempt to escape.
"The girls may have had Stockholm syndrome, where they've adapted to their situation.
"It's partly about protecting themselves. But they could also take on the philosophy of Castro, what he believes. It's a kind of brainwashing, easier to believe the 'norms' imposed on you.
"But she tried to escape had he become more violent, was it somehow becoming more frightening to stay there?"
Can the girls go on to lead normal lives?
"They'll have a different 'normal' life. Everything has been controlled and they'll have to learn how to make their own decisions. "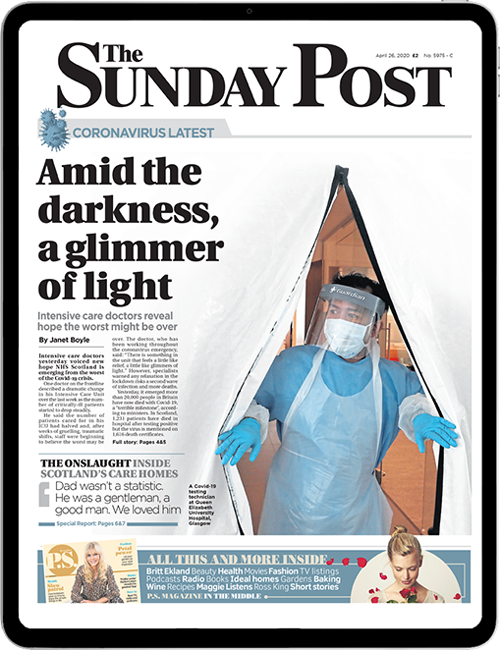 Enjoy the convenience of having The Sunday Post delivered as a digital ePaper straight to your smartphone, tablet or computer.
Subscribe for only £5.49 a month and enjoy all the benefits of the printed paper as a digital replica.
Subscribe