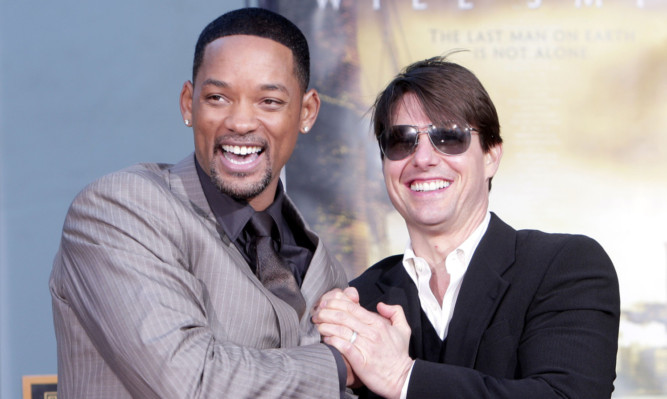 If I asked you who the biggest stars in Hollywood were, chances are you'd name one of three men none of who are in the first flush of youth.
The three who have remained at the top of their game are Tom Cruise, Brad Pitt and George Clooney.
They're hard-working guys, but of course it's not just that their looks and sheer charisma have helped them see off their young pretenders for decades.
Tom, especially.
This town often writes him off and there's been a lot of talk recently that his popularity has faded, his star power is no longer what it was.
Uh-uh. (That's my Family Fortunes "Wrong!" buzzer.)
Think what you like about the man and there's no doubt some of his publicity hasn't been brilliant over the years the public just can't get enough of him, even now.
Plenty of bigwigs here thought he was finished when his divorce was announced. He bounced back.
The boy works hard. He recently signed on for The Man From U.N.C.L.E. now he's just agreed to appear in Jack Reacher 2, and Mission Impossible 5. Yes, five.
The last Mission Impossible had a mind-blowing budget of $145 million but it made an eye-watering $700 million worldwide.
Early on in his career, Tom-boy begged studios to let him promote his films around the globe. Lots of stars try to get out of doing publicity, but Cruise is the master at it. Mind you, he admits that, back then, he just wanted to travel and see the world and get someone else to pay for it!
The studios were never keen. At the time, ticket sales in America were all they cared about. Anything else was viewed as a bonus. Tom got his way and the rest is history. He'd spend a couple of days in each country and get to know the place. His dedication paid off and he "went global" as they say in Lala.
Even now, he's unbelievably good on the red carpet.
You must have seen him, working the crowd for an hour or so, phoning people's mums on mobiles and generally looking like he's loving it. You know what? He is.
He knows that being a movie star isn't just about turning up on set and learning lines. That's just a tiny part of the job.
There's one actor who's learned a lot from Tom. Will Smith has also become a king of the red carpet, bantering with the crowd and increasing his popularity into the bargain. He's one of the highest paid actors in Hollywood now. I hope he's thanked Tom and bought him a huge wheatgrass juice!
They can write Tom off and they will, again and again but they love a comeback in this town. They enjoy thinking he's finished and then watching him make big bucks. More power to him. He's a charming guy. I've interviewed him and he's irrepressible. I reckon he's got decades left at the top of his game.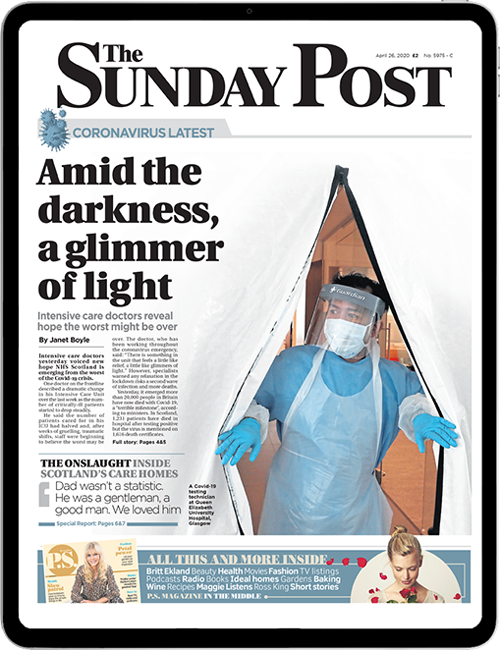 Enjoy the convenience of having The Sunday Post delivered as a digital ePaper straight to your smartphone, tablet or computer.
Subscribe for only £5.49 a month and enjoy all the benefits of the printed paper as a digital replica.
Subscribe