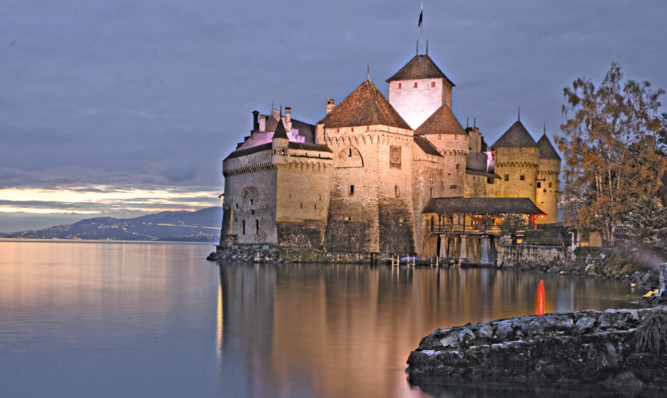 It's got to be one of my favourite places in the whole world the area around Lake Geneva.
Montreux is most famous for its annual international Jazz Festival and, this past July, I was lucky enough to be in the town for that occasion.
Situated less than an hour from Geneva's international airport (cheap flights from easyJet), this area is known as the Swiss Riviera due to its wonderful microclimate and the eye-watering beauty of its landscape. Nestling between lakes and mountains, it has attracted visitors from all over the world for centuries.
There are an impressive number of castles in this region, all closely linked to the political history of the nearby city of Vevey. As this ancient place was an essential crossing point between Italy and northern Europe, it was particularly coveted and is the reason why numerous lords built their fortresses here.
Enthroned on an islet in Lake Geneva, the most famous of these is unquestionably Chillon Castle. Built in the 13th Century by the Counts of Savoy, this medieval castle is one of the finest monuments in Switzerland and one of the most visited places in Europe. Yep, it was heaving when I was there in peak season, but still a worthwhile visit.
The beauty of the area has made it a magnet for the rich and famous. Charlie Chaplin lived at Manoir de Ban in Vevey for 25 years and he and his wife are buried in the Corsier-sur-Vevey cemetery. Meanwhile, Russian novelist Vladimir Nabokov stayed at the Htel du Cygne in Montreux for many years.
Nearby Villeneuve has also welcomed famous personalities, including Mahatma Gandhi and Victor Hugo, who both stayed at the old Htel Byron. And many talented musicians have made a stopover or settled in the region Wagner, Stravinsky, Tchaikowsky and not forgetting Freddie Mercury, who fell in love with Montreux after recording an album here with Queen. There's a great statue of him in the town and also tributes to B.B. King, Ray Charles, Miles Davis and Ella Fitzgerald musicians whose performances at the Montreux Jazz Festival have become legendary.
Dominating Montreux, at an altitude of 2,042m, the Rochers de Naye mountain is accessible by a delightful cogwheel train as well as by foot. At the top you'll find two restaurants, the Marmots Paradise Centre and La Rambertia Alpine Garden. The views over Lake Geneva and the Alps are absolutely stunning Switzerland at its best.
If you fancy spending the night up the mountain, you can book a space in one of the exotic Mongolian yurts there. See goldenpass.ch for more info.
We then moved to Lausanne, less than half-an-hour away and the capital of the French-speaking part of Switzerland. This city, known throughout the world for its fine gastronomy, is dominated by its 13th Century Gothic cathedral.
We stayed at the comfortable Mvenpick Hotel, 10 minutes from Lausanne city centre and 500 metres from the Olympic Museum. This is one museum well worth a visit as it is the world's largest centre of information on the Olympic movement and its ideals. It's been home to the International Olympic committee since 1915. There are expositions, an auditorium, video library, restaurant and shop.
We also took a wonderful boat trip to Cully in the Lavaux, which is a UNESCO World Heritage site. The landscape there is magnificent.
A detailed walking tour then took us to Flon, a former industrial area that has transformed itself into a super-trendy spot for shopping and nightlife.
While the younger journalists hit its clubs and bars till the wee small hours, this decidedly tired and older lady hit her scratcher.
It must be all that mountain air!
For more information on Switzerland visit myswitzerland.com or email the Switzerland Travel Centre on info.uk@myswitzerland.com. For packages, trains and air tickets, visit swisstravelsystem.com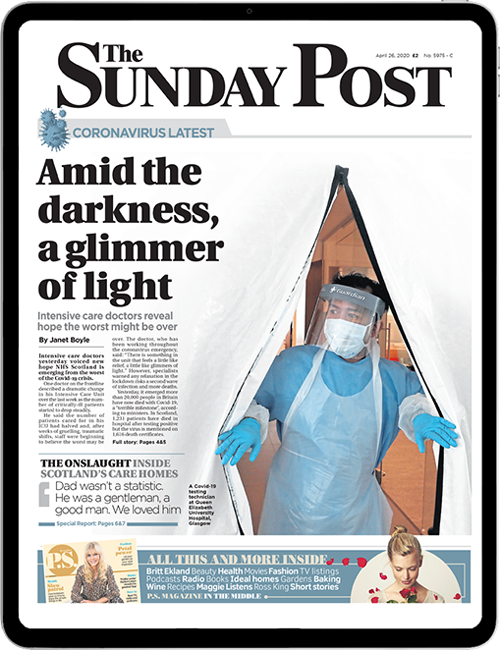 Enjoy the convenience of having The Sunday Post delivered as a digital ePaper straight to your smartphone, tablet or computer.
Subscribe for only £5.49 a month and enjoy all the benefits of the printed paper as a digital replica.
Subscribe