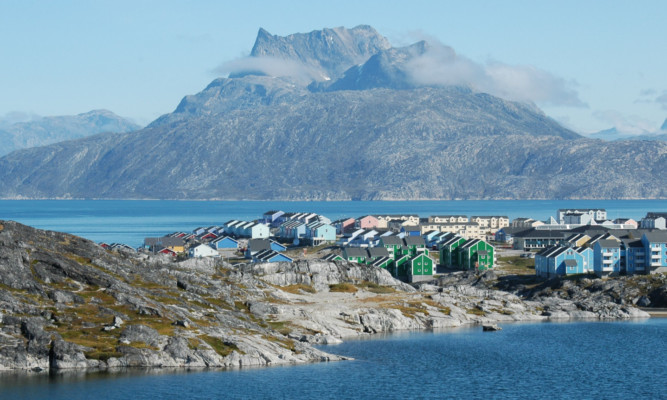 These places are Cold with a capital C!
If your plans for a holiday this year involve getting away from the cold of Britain and another unpredictable summer, you may wish to head to the likes of Madrid, Paris, Berlin or Rome.
Those capitals, at least, offer multiple attractions and normally good weather. But if you're a more adventurous sort, here are 10 chilly capital cities to try!
1. ULAANBAATAR, MONGOLIA, REACHES LOWS OF -49
IT'S fair to say it takes a special breed of tourist to head to Mongolia, anyway, but even more so to this part of it.
The capital, in fact, is the coldest capital city on Earth, and if the sunshine of Spain can give you blisters, the ice here can make you shrivel and curl into a shivering ball.
Wear lots of camel hair, like the locals and then stay indoors!
2. ASTANA, KAZAKHSTAN, -48
IT'S not so long ago that the oil-rich leaders of this nation decided to replace Almaty as capital with this place.
Trouble is, despite massive investment, space-age architecture and seemingly-endless wealth, it is bitterly cold!
3. MINSK, BELARUS, -40
WITH friendly locals, impeccably-clean streets and glorious parks, just one thing lets the Belarussian capital down it's a tad chilly.
Perhaps it's to keep warm, that the locals are also famed for their very energetic dancing?
4. MOSCOW, RUSSIA, -39.4
VLADIMIR PUTIN would probably give a less-than-warm welcome to anyone from our part of the world, but if he forgets to give us the cold shoulder, his capital will.
Moscow has many charms, but being the kind of place to get a suntan is not one of them.
5. OTTAWA, CANADA, -37
WE'RE not sure if the locals here are envious or relieved, but it's not so long ago that Ottawa was the second-coldest capital around.
As you can see, it has slipped down the pecking order, thanks in part to the break-up of the Soviet Union and all these "new" capitals sprouting up.
Be warned, however a few years back, it knocked the others into touch by reaching -58, so it hasn't thawed out that much!
6. HELSINKI, FINLAND, -33
THE locals are cool you have to be, when they charge you a tenner for a coffee and everything else about Helsinki is pretty cool, too.
With its stunning churches and spotless appearance, the Finnish ladies wrapped in furs aren't wearing them to show they can afford to live among all this splendour.
It's simply to keep warm, or risk the biting winds "Finnishing" them off . . .
7. BUCHAREST, ROMANIA, -32
LITTLE PARIS, as it's known, is a baffling place come in the summer, and you could swear you're in sweltering Italy.
Come any other time, and you'll think you've landed in Siberia.
We reckon when they went on about the Cold War, they may have been referring to the temperatures in places like Bucharest.
8. VILNIUS, LITHUANIA, -30
THE Lithuanian capital has seen a welcome publicity boost following its reign as the 2009 Capital of Culture, and the city is well geared up for winter weekends.
Go just a short drive outside the capital, and you can take a high-speed snowmobile ride across snowy fields and forest paths.
Stop at the frozen lake to go ice fishing for your supper, which can be cooked by your hotel chef, and then explore the nightlife at one of the old town's many nightclubs.
9. TALLINN, ESTONIA, -30
WITH its lovely little turrets and alleys, this gorgeous capital is a wonderland of a place.
If it hits the mark during the long summer with all those comfy outside cafes and restaurants, it looks at its best when the roofs are covered in snow.
Just make sure you take lots of heavy jumpers and boots if you opt for December rather than July.
10. NUUK, GREENLAND, -29.5
IF ice scenes are your thing, you'll be in luck in Nuuk.
Take a helicopter trip over Greenland's frozen wastes, and you'll get shivers of joy along with shivers of cold.
Then take a wildlife boat safari, and enjoy the whales dancing close to the ice-covered coastline.
You'll soon forget it's nippy!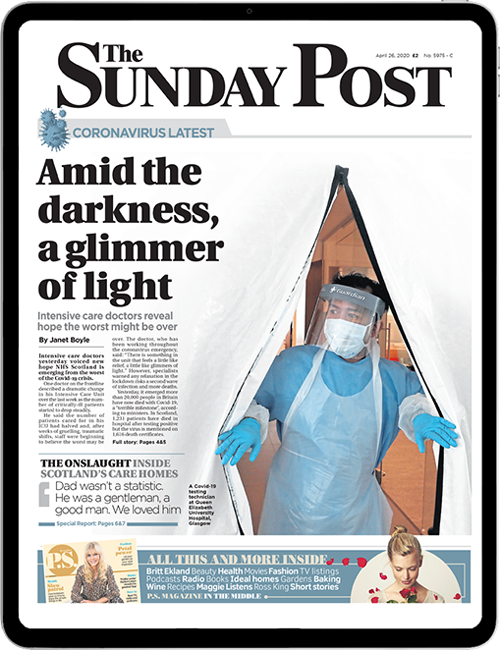 Enjoy the convenience of having The Sunday Post delivered as a digital ePaper straight to your smartphone, tablet or computer.
Subscribe for only £5.49 a month and enjoy all the benefits of the printed paper as a digital replica.
Subscribe