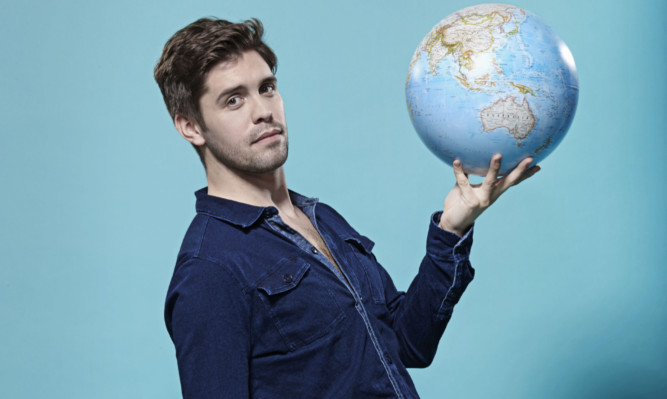 Actor David Brain reveals his favourite holiday locations.
My father had a fear of flying, so holidays for my sister and me were wherever we could go abroad by car and ferry.
That meant it was often France. It was mostly camping and eating mussels by the bucket.
There were three families that used to go together, so there was quite a gathering.
I think the furthest we went was Portugal, which involved my dad getting on a plane.
I remember he held a book in his hand upside down for the entire flight, just blankly staring at it! But the place I've really fallen in love with is New York.
I've been numerous times I've got friends there which is also nice and every time I come back drained, emotionally and financially.
I just love the place and you constantly feel you're walking round a film set. In a way it's like London, but bigger.
Our Piccadilly Circus is their Times Square but when you're standing in that you just feel dwarfed by the whole thing.
It's like being massively out of your depth but I like the feeling that you can't get five minutes to yourself.
I was walking through Times Square once and this guy with a clipboard came up and asked me a random question.
When I answered right, having no idea what it was for, he handed me a free ticket to the David Letterman show. Robert Downey Jr was the guest and it was just such a cool thing.
The landmarks are brilliant but you can only go back to them so often.
You look for something new and last time I went I stayed in Chinatown. The Bowery Ballroom, a famous music venue I'd grown up reading about, was there.
And when I went to get breakfast next door, one of the cast I recognised from the Harry Potter films came in reading a script, obviously for an audition.
It just seemed such a New York thing.
Emma is Swedish and we've spent a lot of time there since we met, mostly in Malmo.
But we're currently planning our honeymoon we get married in August and a tour of Italy is on the cards.
I did a mini tour there for World's Most Talented and thought it was such a lovely place that I wanted to go back.
We're looking at a train journey round some of the more unusual places, away from the traditional centres like Rome.
David Brain is an actor and presenter, known for ITV's The Delivery and Channel 4's Cardinal Burns. David, 31, is also a TV presenter and his latest series starts this week.
World's Most Talented, Watch, Tuesdays from March 31, looks at those with amazing, and sometimes incredibly dangerous, skills from across the globe.
The series, co-hosted by Laura Jackson, includes an extreme cyclist who rides his bike on a handrail on the edge of a cliff and a cobra-kissing prince. David and fiance Emma live in East London.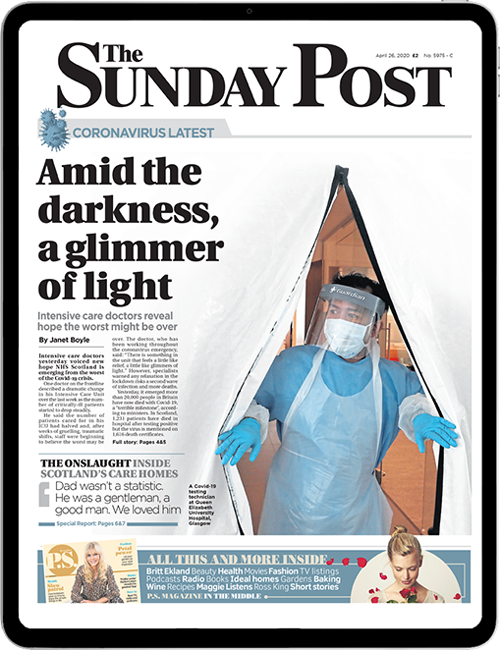 Enjoy the convenience of having The Sunday Post delivered as a digital ePaper straight to your smartphone, tablet or computer.
Subscribe for only £5.49 a month and enjoy all the benefits of the printed paper as a digital replica.
Subscribe