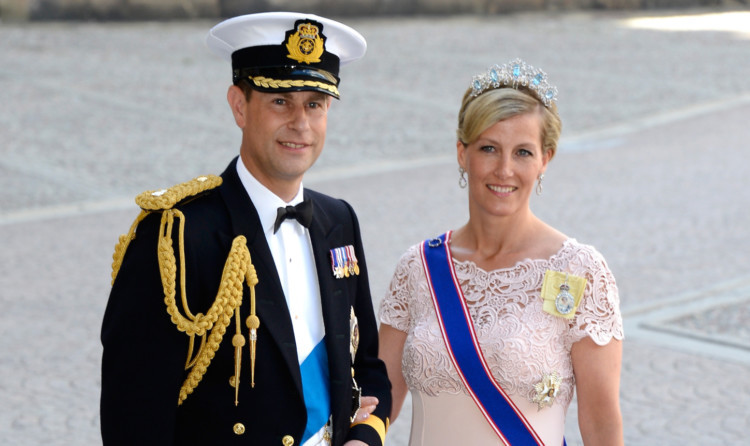 The Queen's youngest son turns 50 on Monday. Sunday Post Royal Correspondent Ian Lloyd reveals 50 facts you didn't know about Prince Edward, Earl of Wessex.
1. Prince Edward was born at 8.20pm on 10 March 1964.
2. He was the Queen's lightest baby, weighing 5lb 7oz.
3. Prince Philip attended the birth, the only one of his children's he was present at.
4. The 37-year-old Queen had been taught relaxation techniques by childbirth guru Betty Parsons who later helped Princess Diana.
5. The Queen had her audiences with Prime Minister Harold Wilson brought forward half an hour so she could bathe and feed her new baby herself.
6. He was introduced to the world at large when, aged three months, he was carried on to the balcony of Buckingham Palace after Trooping the Colour.
7. He was a model baby: 'The quietest of my children', said his mother.
8. Aged two, he was given riding lessons on a Shetland pony called Valkyrie.
9. He began his schooling at the palace under a governess called Lavinia Keppel, a distant cousin of Camilla.
10. The Queen had a blackboard and easel put in her study so she could teach the young Edward to write and tell the time.
11. Aged five, he met Neil Armstrong, the first man on the moon, and told him he wanted to be an astronaut.
12. He once used the alias Edward Bishop when he went on a school skiing trip to Italy.
14. After prep school, Edward went to Gordonstoun School on the Morayshire coast.
15. He became Head Boy.
16. He spent two terms as a house tutor at Wanganui Collegiate School in New Zealand and welcomed Charles and Diana during their 1983 tour.
17. Despite only getting a C grade and 2 D grades at A-level, he caused controversy by getting accepted for a place at Jesus College, Cambridge.
18. He graduated with lower second-class honours in 1986. It is rumoured his protection officer, who sat in on the lessons, also took the exams and got a better degree!
19. No fan of the press, during a Sandringham shoot he once fired over the head of a photographer, scattering bits of shot in his direction.
20. Edward is 6ft tall, 2 inches taller than brother Charles.
21. He was nicknamed 'Jaws' at Gordonstoun when he began wearing braces on his teeth.
22. Edward and Andrew attached the 'Just Married' sign and balloons to Charles and Diana's carriage after their wedding in 1981.
23. In 1986 he achieved the Gold Award in the Duke of Edinburgh's Awards. He has now taken over much of his father's role in this organisation.
24. In January 1987 he dropped out of training with the Royal Marines. It was said at the time that his father, the Captain General of the Marines, berated Edward and reduced him to tears.
25. Nonetheless, on his 43rd birthday he was appointed Colonel of the Royal Wessex Yeomanry and has since received eight other military titles.
26. On June 15, 1987, Edward produced the charity fundraiser It's a Royal Knockout. It was a PR disaster for the royals and annoyed the Queen.
27. Last year Edward carried out 258 engagements in the UK and a further 87 overseas.
28. In February 1988 he joined Andrew Lloyd Webber's The Really Useful Theatre Group.
29. A regular work's night out was a curry at The Last Days Of The Raj restaurant in Drury Lane.
30. He adores 'Balmoral Butties,' a roll filled with barbecued beef or fish.
31. In 1990 Edward reacted angrily to persistent rumours he had more than a friendship with the singer Michael Ball. "I am not gay!" he told a reporter, adding: "It's just outrageous to suggest this sort of thing. It's so unfair to me and my family."
32. In 1993 he set up Ardent Production Company. Eight years later a film crew working for Edward were thrown out of St Andrews for trying to film Prince William after other media had withdrawn.
33. In the summer of 1993 he met Sophie Rhys-Jones when she handled the publicity for his Real Tennis Challenge.
34. Edward gave Sophie an engagement ring featuring an oval diamond between two heart shaped diamonds. It is said to be worth an estimated £105,000.
35. Sophie's father is a retired car tyre salesman. Her late mother, Mary, was a secretary.
36. Their wedding at St George's Chapel on 19 June 1999 was the largest event in Windsor since the funeral of George VI in 1952. It was watched by an estimated TV audience of 200 million.
37. The Queen gave Sophie a tiara made up from pieces in her jewel collection that were remodelled by the then Crown Jeweller, David Thomas.
38. Sophie gave Edward an 18-carat gold pocket watch.
39. On his wedding day the Queen gave Edward the title Earl of Wessex. He had he picked up on the title while watching the film Shakespeare in Love in which Colin Firth plays a character with that name.
40. Edward is the son closest to Prince Philip. The prince agreed Edward, rather than Charles, would inherit the Dukedom of Edinburgh following his death.
41. In 2002 it was announced that both Wessexes would cease to work in their respective fields and become full time working royals, paid for out of the Queen's income from the Crown Estate
42. The couple struggled to have a baby and used IVF treatment. In December 2001 Sophie suffered a potentially life-threatening ectopic pregnancy.
43. On 8 November 2003 she gave birth prematurely to baby Louise after suffering a placental abruption, and again nearly lost her life.
44. A son, James, Viscount Severn, was born on December 17, 2007 by caesarean section.
45. In 2001 Sophie made disparaging comments about her royal relations to an undercover reporter. In return for them not to be used fully she gave an interview to the News of the World and was mortified that the headline they used was 'My Edward is Not Gay'.
46. The prince is considered pompous by palace staff. His chauffeur was reportedly informed he has to sit facing the front even if the car is stationary.
47. The couple still have a flat inside Buckingham Palace where their bed is covered in fluffy toy dogs and bears
48. Over their palace loo is a cartoon of the Queen telling a group of penguins about her displeasure with the media.
49. The Queen allowed them to lease Bagshot Park, which is a Crown Estate property, 11 miles from Windsor.
50. As well as his military appointments and his role with the DofE Awards scheme, Edward supports 79 organisations, from Badminton Scotland to the British Paralympic Association, of which he is patron.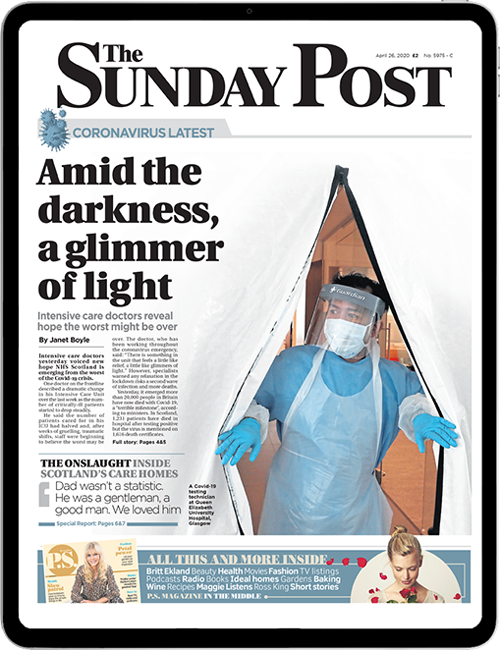 Enjoy the convenience of having The Sunday Post delivered as a digital ePaper straight to your smartphone, tablet or computer.
Subscribe for only £5.49 a month and enjoy all the benefits of the printed paper as a digital replica.
Subscribe