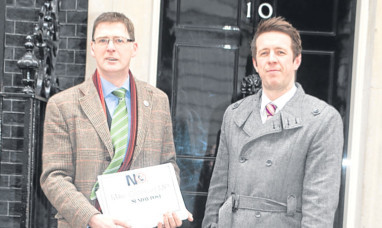 Our readers have spoken and now the politicians are listening.
The Sunday Post's campaign to stamp out nuisance phone calls will get a massive boost this week when the House of Lords passes legislation that could slash the number of annoying cold calls.
MPs are set to debate the issue in the New Year.
The flurry of parliamentary activity comes just months after we handed in a 20,000 signature petition to Downing Street.
Hereditary peer Lord Selsdon's backbench Unsolicited Telephone Communications Bill has raced through every parliamentary stage in the House of Lords.
Despite not being given any official government space in the Lords schedule, it has cleared the upper chamber in what's believed to be record time.
Lord Selsdon puts this down to the subject matter. He said: "The legislation is dead simple and most people like it. It's what the nation wants."
The bill will change the law to ensure people always have to opt in to receiving marketing calls rather than the current practice that generally requires opting out.
It would amend an EC directive on unsolicited calls making it particularly attractive to Eurosceptic government MPs.
However Lord Selsdon's bill will only become law if it's given time in the House of Commons.
That could prove difficult the Government has already failed to take up Lib Dem MP Mike Crockart's backbench bill calling for sweeping new powers to deal with nuisance calls.
Lord Selsdon, however, is hopeful that getting the bill through the Lords will be a spur to action and that watchdog Ofcom will look at his proposals.
His last backbench bill raised the issue of powers of entry all the reasons government agencies can enter private property. Despite not making it into law it did force the then Labour administration to release a staggering list of the 1,200 reasons privacy can be invaded including an ancient law giving officials the right to follow a bee on to private property.
Mike Crockart is delighted by Selsdon's efforts. He said: "I welcome anything that adds weight to the argument and puts further pressure on the Department for Culture, Media and Sport to deal with this menace."
Crockart is set to lead a debate on the issue in the House of Commons in the New Year.
The committee that doles out time for debates led by backbenchers is understood to have indicated they will support a bid from the MP and fellow Commons campaigner Alun Cairns. It's believed the committee decided not to schedule the debate in the run up to Christmas for fear it wouldn't get the attention it deserved.
Insiders hope the debate could trigger a vote that though it would not force the Government to act would send out a powerful message about support for new laws to clamp down on nuisance calls.
Recent figures found as many as 140 million cold calls are being made every month.
A spokesman for Ofcom said: "Ofcom has lead responsibility for tackling silent and abandoned calls and we take this extremely seriously.
"We are committed to using the full extent of our powers to address this issue, and since the beginning of last year have issued fines in excess of £1.5 million.
"We're also actively working with Government and other stakeholders to help drive a coordinated response to the wider issue of nuisance calls to help protect consumers."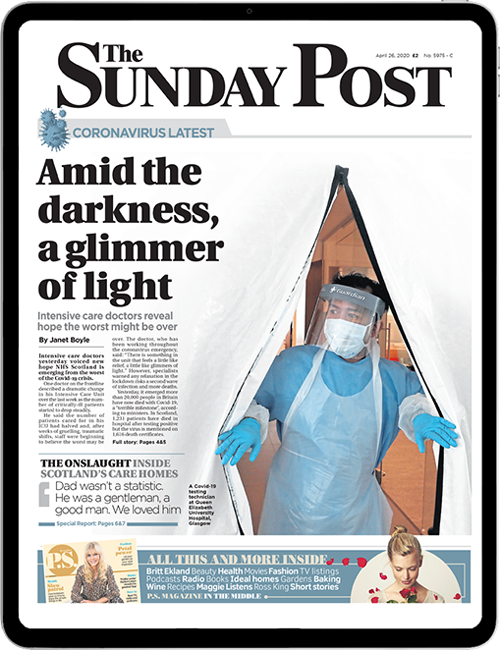 Enjoy the convenience of having The Sunday Post delivered as a digital ePaper straight to your smartphone, tablet or computer.
Subscribe for only £5.49 a month and enjoy all the benefits of the printed paper as a digital replica.
Subscribe