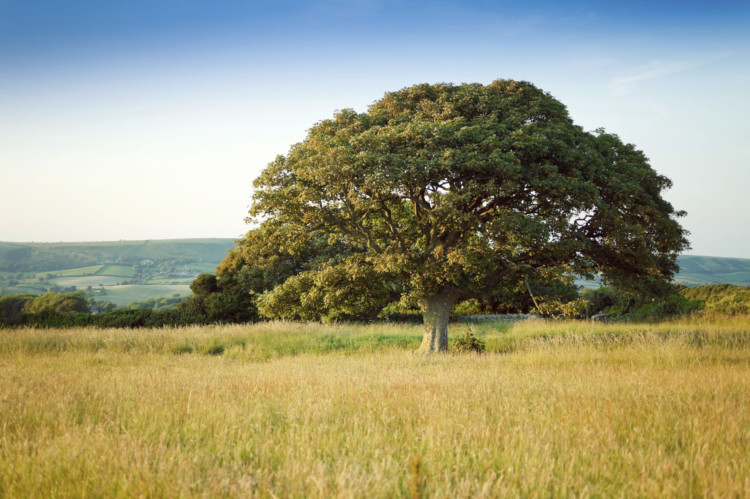 Dr Finlay's Casebook, Hamish Macbeth, Monarch of the Glen and All Creatures Great and Small. What do they have in common?
It seems the soothing secret of these TV classics was not the cast or script but the glimpses of fields, hills, lochs, seascapes and woodland in the background.
Apparently, human brains are hard-wired to enjoy the calm of the countryside while cities make us confused and anxious.
Anyone sitting behind a hard-to-pass tractor crawling along at 20 mph in rush hour might disagree, but researchers at Exeter University say images of rolling countryside activate parts of our brain which produce calm, peaceful feelings while city images crank up the "visual complexity" grey matter to produce stress and aggression.
Given that almost a third of Scots live in cities that's kinda serious.
But is it true?
Dr Ian Frampton, an Exeter University psychologist says: "When looking at urban environments, the brain is doing a lot of processing. Even if you have lived in a city all your life, it seems your brain doesn't quite know what to do with all this information."
Rural images on the other hand produce a "much quieter" response in a completely different part of the brain so old that we share it with monkeys and other primates.
Now you wouldn't think life in the cave was so cheery it's left a permanent mark.
But apparently when the brain is confused and anxious it can lead to angry behaviour like you see in zoos or laboratories where anxious animals develop strange eating patterns.
The worldwide move to cities has been matched by a rise in depression and over-eating.
But that's not to say farmers and country-folk are sylph-like and fit. As a country bumpkin myself I walk and cycle far more in cities than busy rural byways.
Nor does it mean that life on the land in past centuries was a doddle. Far from it.
In the late 1800s, when many of our great grannies were young, ordinary Scots tended not to own land or even a wee Butt and Ben.
A rural life of insecurity, constant movement between farms and separated families was the norm.
Unmarried men slept rough around the farm, boarded in the farmhouse or slept two to a bed in bothies for warmth.
Ploughmen lived in cottages attached to the farm but these were like gold dust. Marriage and children usually meant dislocation, upheaval and even the end of country life for ordinary farm labourers.
Some left for towns, others became day labourers but many stayed in the bothies of unmarried men, living apart from their families in nearby towns and villages.
An 1893 Aberdeenshire survey showed half of all married male labourers lived like this, seeing their families just once a fortnight.
Women fared worse. The Industrial Revolution recruited men for heavy labour and as a lack of housing meant families were always leaving the land, single women had to fill the labour gap.
Sue Glover's tremendous play, Bondagers, first performed in 1991, described the women's plight. All male agricultural workers had to provide female labourers (bondagers) to work in the fields on half male pay as part of their employment. It was a hard, hard life.
Compared to the skyscrapers, queues, traffic and speed of the city, living in the countryside may look simple.
But 1,000 people still own 60% of Scotland's private land and that causes big problems for ordinary folk. So let's not get too dewy eyed about life on the land.
It's easy on the eye but still hard for folk with nowt.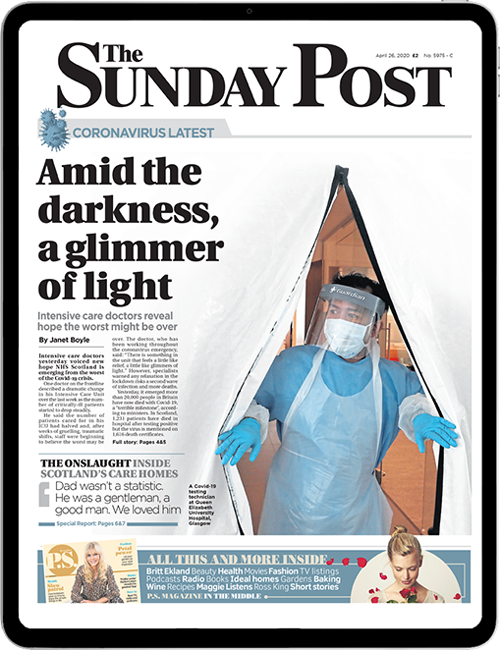 Enjoy the convenience of having The Sunday Post delivered as a digital ePaper straight to your smartphone, tablet or computer.
Subscribe for only £5.49 a month and enjoy all the benefits of the printed paper as a digital replica.
Subscribe