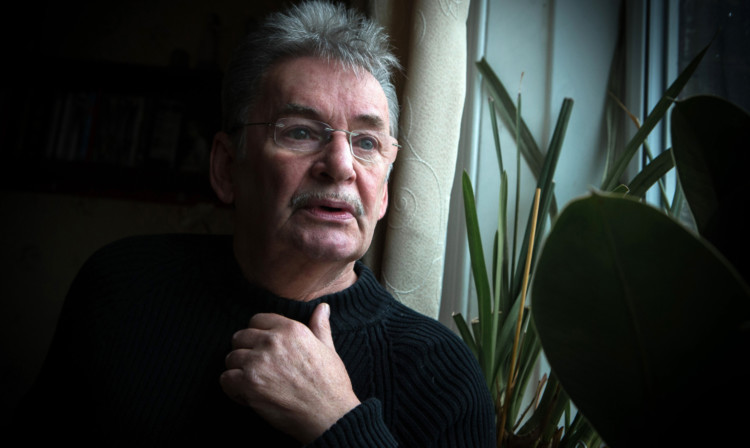 "Call it a dad's gut instinct but I didn't like him from the start if only I had known the truth."
Many people let Clare Wood down.
Since her tragic death, her dad Michael Brown has done her proud.
Clare was brutally murdered at the hands of her ex-boyfriend, George Appleton who then took his own life.
Clare, mum to a 10-year-old girl, was just 36.
After her death, it emerged Appleton had a long history of violence against women, including holding one at knifepoint for hours.
Clare, who had split from her ex-husband, had no idea of Appleton's history. She'd met him on Facebook and was charmed.
She described Appleton as "the light of her life". That he so cruelly snuffed out her own life is something that dad Michael has to live with every day.
Michael takes some small comfort from the fact that recently "Clare's Law" was rolled out in England and Wales.
Officially known as the Domestic Violence Disclosure Scheme, it means people have the power to check the police record of their partners to see if they have a history of domestic abuse.
Scot Michael would like to see the same scheme made law in his home country and says he'd be happy to help. But for now, he's telling me how he felt when he heard that he'd succeeded in getting Clare's Law rolled out.
"I was chuffed. But I'd give anything never to have been in this position," he says. "If it helps even one woman, though, my efforts will have been worthwhile."
Michael was never keen on George Appleton. Call it a dad's gut instinct.
"There are very few people I've met in my time that I've taken an instant dislike to. He was one of them," he says quietly. "I couldn't understand what my daughter saw in him. Unbeknown to me, my son Adam felt the same."
Michael admits it strained his relationship with Clare, whose mother Sheila died from cancer in the late 90s.
"I still saw Clare and supported her. But when she said they'd talked of marriage, I was upset."
It was music to Michael's ears when Clare told him she'd ended her relationship.
"I was delighted," he admits. "That was in October 2008. We spent Christmas together, Clare, me, my grand-daughter and Adam. She told me Appleton was making a pest of himself."
Michael told Clare to pack her bags and move back to Batley, Yorkshire, where he lived. But Clare, thinking of her daughter, decided to stay put. "She said to me, 'Dad, I can handle this'," he recalls.
Towards the start of February 2009, Clare's ex in-laws got in touch with Michael to say they couldn't get hold of her.
"I phoned Clare's ex-husband and asked him to go to her house and tell her to phone me, I was worried," Michael says, then pauses. "I sent him into bedlam."
Michael was obviously devastated. But when he later discovered Appleton had a history of violence and there had been no system in place which could have helped Clare, it was all the harder to bear.
"It was a terrible shock," he says. "He'd had four non-molestation orders on other women, he'd done six months for breaching an order and was sentenced to five years for holding a young lassie at knifepoint…to know that my daughter had been put in harm's way beggared belief."
Michael, of South Yorkshire, had to wait 26 months for a coroner's inquiry into Clare's death, as her death and police failures surrounding it were investigated. Tragically, police had believed Appleton's threats to kill Clare were comments made in the heat of the moment.
If only they'd listened.
Coroner Jennifer Leeming wrote to the Home Office explaining what had happened and asking why Clare hadn't been told of Appleton's past. It was the start of the campaign for Clare's Law, which came to dominate Michael's life. He takes a bit of time to reflect on Clare. "Clare came to me at 15, after I'd been married to her mum Sheila for the better part of 10 years and said, 'Dad, you're running out of time. You can't adopt me when I'm 16. Let's do it now!' I was proud as punch.
"At the risk of sounding smug, we were a suburban family, a happy home and we never had a minute's trouble until the world came crashing through our door in the shape of George Appleton."
As Clare's dad, he can't help but feel guilt over his beloved daughter's death.
"You've heard the song Coulda Would Shoulda, the last words of a fool," he begins. "Believe you me, yes." He breaks off to ask if I'm a parent and I tell him I am.
"Well, you can imagine how I feel then. You know how you feel about your own children. They might be 30-odd years old, but they are yours to protect. As a father that was part of my duties. It doesn't matter how old they are and that you've let them go. You've got them on elastic, so that if anything goes wrong, you can bring them back to you, make it OK. I wasn't able to do that for Clare."
You can understand his feelings, even though he's wrong to blame himself. I tell him he should feel pride in his achievement in getting Clare's Law passed and ask if he's got any plans to campaign for it in Scotland. Latest figures show one in five women in Scotland are likely to experience domestic abuse. Every year, 60,000 cases are reported. Experts believe the majority of abuse goes unreported. Charity Refuge states two people are killed by partners every week. There's a long pause. "I'm 71, I've got dodgy legs," Michael says. "I would help, of course I'd willingly support any campaign. But I couldn't do another five years of what I've just done. I think it would be the end of my relationship!" he jokes, before telling me that partner Elizabeth has been an immense support.
He has good days and bad days.
"My daughter was battered, raped, strangled and set on fire. It's not something you can brush aside in your head. I'm just relieved Clare's mum Sheila never lived to see what happened to Clare. It would have broken her heart."
It's taken almost five years, but Michael and his supporters got there in the end. He's keen to stress it wasn't just him. "I've had a group of women backing me. I'm no saint," he says.
Saint or not, he can be proud of his achievement. His daughter, now 15, and her ex-husband have asked not to be named.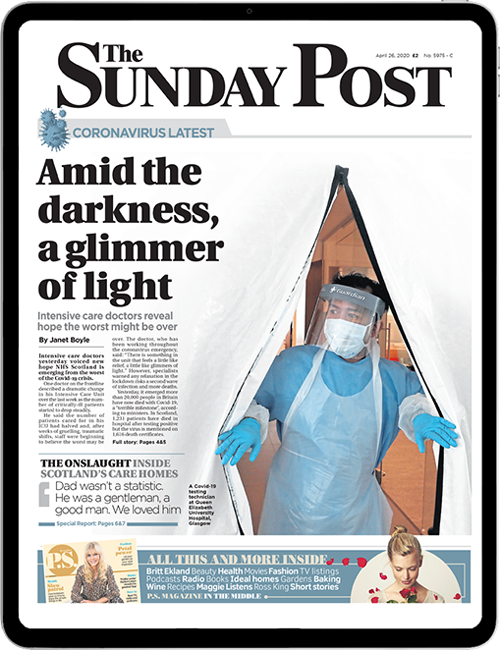 Enjoy the convenience of having The Sunday Post delivered as a digital ePaper straight to your smartphone, tablet or computer.
Subscribe for only £5.49 a month and enjoy all the benefits of the printed paper as a digital replica.
Subscribe