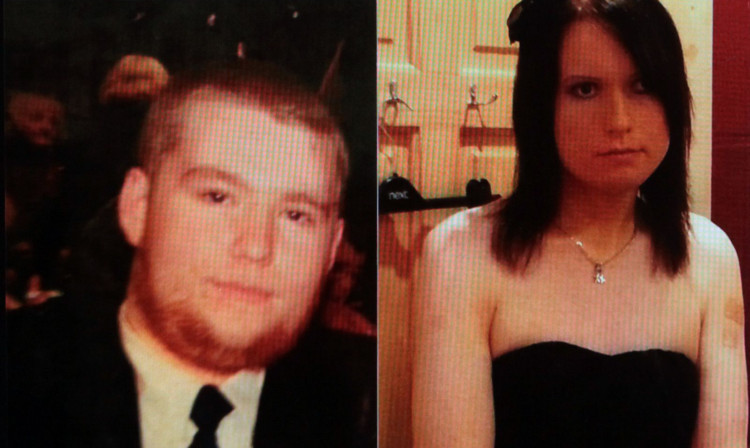 A transgender gameshow fan is pinning her hopes on winning Deal Or No Deal to become the woman she's always wanted to be.
Hinoi Tonkin, 30, lost 12 stone and changed her name from Keith because she had known from the age of six she was a girl trapped in a boy's body.
Her family have plundered their savings to pay for more than £15,000 of surgery to turn her into a woman.
The ops include a tummy tuck, an arm lift to remove excessive skin and laser treatment to remove hair.
But Hinoi and her parents, Margaret, 62, and Keith, 65, have been left almost penniless.
Now she has applied to Noel Edmonds' quiz show in a bid to fund her next op after the NHS refused to pay for it.
Part-time carer Hinoi, from Middlesbrough, said: "I want to do it to get the money for my operations and I don't think there have been any transgender people on there.
"I also want to show people that we're not freaks, we're all human."
Margaret said: "We've used all our savings. I've got nothing left. I've told her to go for it to see if she can win some more money."
Hinoi, who weighed 21 stone as Keith before shedding the weight, applied for the popular show after being turned down by the NHS for an operation to remove loose skin from her thighs.
She is due to have £10,000 gender reassignment surgery on the NHS next year.
But despite being diagnosed with gender dysphoria, she has been refused other ops she insists are vital to turn her into a woman.
Gender dysphoria is a medical condition in which the person believes they have been born the wrong sex.
Hinoi applied to South Tees Clinical Commissioning Group (CCG) for funding for a thigh lift and abdominoplasty surgery to create a flatter stomach.
But health chiefs decided she did not have "significant" mental health problems to warrant the taxpayer footing the bill.
Hinoi was "disgusted" by the decision. She pointed out the case of model Josie Cunningham, who caused uproar earlier this year after the NHS paid £4,800 for breast implants so she could further her career.
Miss Cunningham later agreed to pay the money back.
But Hinoi said: "It seems to me if you have gender dysphoria, the NHS just expects you to live with it.
"I have a transgender friend who can't afford any surgery. How is she supposed to live? It is outrageous when you have the NHS giving money to girls to have plastic surgery to look like Katie Price."
As Keith, Hinoi realised she was unlike the other boys in her class.
She ate vast amounts of fatty food, "binge eating" to punish her male body. She would stay in her room and gorge on eight fried eggs, toast and packets of crisps in the middle of the night because she was so miserable.
Realisation hit when her elder sister Sharon got married in 2006 and her other sister Pamela was a bridesmaid. Hinoi said: "I felt like an imposter in my suit, knowing I was living a lie."
After her mother found Hinoi wearing a skirt in 2009, she finally plucked up courage to visit a gender clinic.
Despite the huge changes in her appearance, she has been the target of verbal and physical abuse.
In January last year, ex-boyfriend Paul Wood, 62, was given a six-month suspended sentence for repeatedly hitting Hinoi with a rubber-ended mallet.
Hinoi, now engaged to Paul Wilson, 35, said she hoped her "life will change" when she has the NHS funded £10,000 gender reassignment surgery next year.
She said: "I'll only be happy when I can kill Keith off once and for all. After I have the gender reassignment op, I'm going to burn any pictures of him and bury the ashes."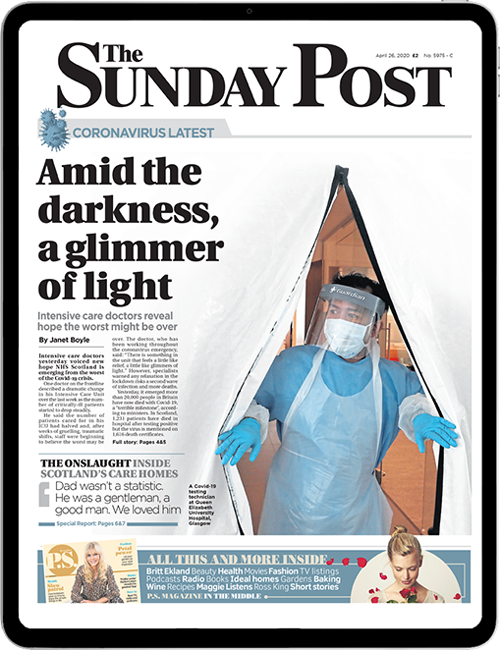 Enjoy the convenience of having The Sunday Post delivered as a digital ePaper straight to your smartphone, tablet or computer.
Subscribe for only £5.49 a month and enjoy all the benefits of the printed paper as a digital replica.
Subscribe