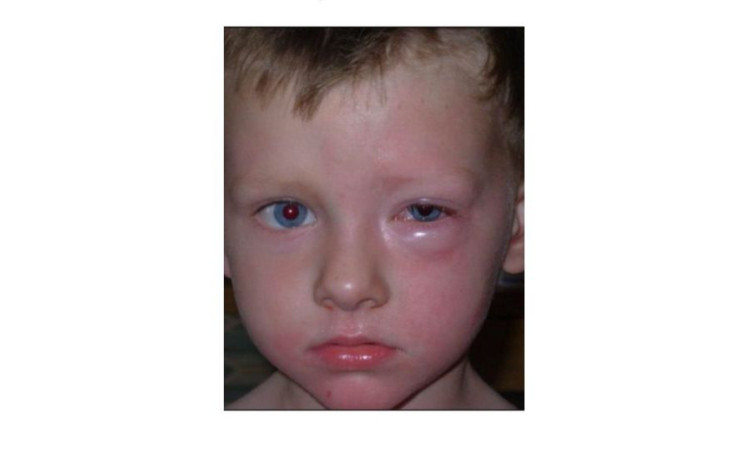 Everyday household items could kill Ross.
Meet Britain's most allergic boy who even suffers violent reactions to his own home.
Ross Dethick, 12, faces risk from "almost everything", including dust, paint, and cleaning products.
His devastating condition, which he has had since he was six months old, has meant almost constant dusting, cleaning and washing from mum Liza and dad Ian, to keep his allergies in check.
Their worst fear is that any one of them could trigger a potentially fatal anaphylactic shock.
Liza, 36, of Elgin, Moray, said: "It is scary because you just don't know what can happen. He has had a lot of allergy tests over the years and they have all come back saying he is allergic to nearly everything."
They have had to pull up carpets in their house and replace them with anti-allergy flooring, whilst Ross has to carry an EpiPen, which contains adrenaline to counteract serious allergic reactions, at all times.
Liza is often out of bed at 4.30am, cleaning the house before starting her job as a shop manager. Ross has severe asthma and eczema and allergies to foods including dairy, nuts, fruit and most vegetables.
He survives mainly on mince and tatties with the lack of a varied diet causing sore bones and weakness. And owning a pet is out of the question, because the youngster's allergy to any animal's fur brings on sneezing fits.
Liza said: "His sister, Melissa, loves animals and is desperate for a pet. She does get pretty annoyed but it is not his fault."
Going near animals can trigger Ross's reactions.
"He had a really bad reaction to a horse a few years ago," said Liza. "We were staying in a hotel in Tunisia and there was a horse in the stables nearby. He only had to go near it and his face swelled and his eyes completely shut."
Foods such as grain and nuts are a major problem because almost everything Ross eats causes a sore stomach or brings him out in a rash.
Sometimes the reaction can be far more severe.
When a neighbour unwittingly fed Ross a bowl of porridge he was rushed to hospital.
Mum-of-two Liza said: "He has had an allergic reaction and his lips were swollen and his mouth had come out in ulcers. He couldn't eat or drink for days. He became dehydrated and had to go on a drip."
She added: "One time at school, they were cutting a coconut in half. He wasn't even with that class but it was an open-plan classroom. His whole face came out in blotches, just from them cutting it."
For the first six months of his life, Ross lived an allergy-free life.
But Liza said he was always crying and when they switched from cows' milk to soya it seemed to solve the problem. However, since then at least 30 more allergies have been revealed.
Liza said: "The doctors call him a medical mystery because they have never been able to find out what is causing it all."
Despite his problems, Ross manages to lead a happy life.
He has been nominated by Allergy UK to take part in the Queen's Baton Relay for the Commonwealth Games and joined a 5k exercise bike ride to raise money for the charity.
Lindsey McManus, deputy chief executive of Allergy UK, said the links between allergens in the home and asthma, eczema and allergic rhinitis were not always clear.
She said: "If you have symptoms such as a runny nose, sneezing, itchy eyes and wheezing that continues for more than a couple of weeks, you may be allergic to an indoor allergen and need to be checked out by your GP."
For further information, visit allergyuk.org