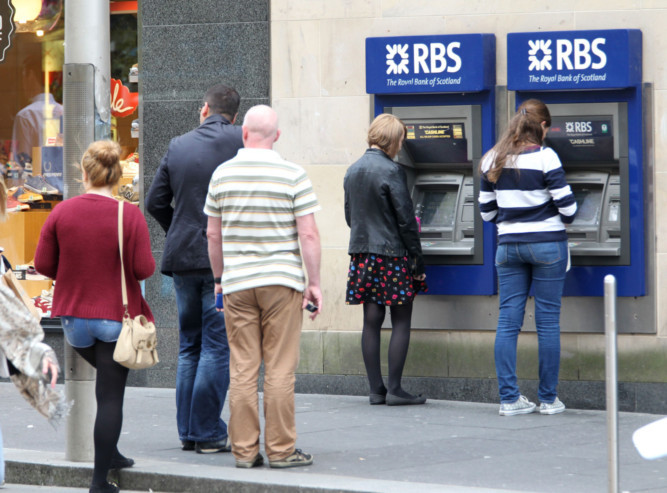 Highly organised Eastern European crime gangs are being blamed for a wave of attacks on cash machines.
Experts are warning the crooks, armed with card-cloning kits, can empty a victim's bank account within 30 minutes.
Some gangs are even using propane gas to blow up ATMs.
Matt Ronan, of the Scottish Business Resilience Centre, has admitted that keeping ahead of the crooks is a "constant war".
And he warned: "There is no real pattern to where they strike".
The former police officer who clocked up 23 years' service on the force added: "These attacks can happen anywhere in the country.
"It's fair to say that organised crime gangs are behind them, and judging by the convictions many are from Eastern Europe."
The huge number of cash machines across the country means they've become choice targets for thieves.
Across the UK, there has been a 195% increase in the number of ATM attacks in the first four months of 2013 compared to 2012, with a massive 7,525 incidents logged.
And while the banks invest heavily in security for their ATM estates, the prospect of a valuable cash haul makes the crooks determined to crack them.
"They'll travel up one side of the country and down the other picking targets," says Matt. "Often there can be a lull in their activity and then they return.
"They're very irregular in where they strike. It's not just the big cities villages and small towns have all been hit.
"This won't be an easy problem to solve."
Most recently gangs have been using homemade bombs to blast their way into the cash.
Matt explained: "Our job is to monitor the latest methods of attack and be prepared to deal with them. We've seen this method used in a petrol station in England.
"A cashpoint was targeted at a Texaco station. The thieves placed a tube into the ATM machine which allowed gas to flow in and it was then ignited."
Gangs are also able to clone cards from scanning equipment fitted on to cash machines card fraud in the UK is expected to total £400 million by the end of the year.
Matt said: "It started off with a reader that worked in conjunction with a pin-hole camera. The card details would be obtained from the reader on the machine, images would capture the pin number and they would be relayed to someone sitting 100 metres away with a laptop.
"That information is then transferred to wherever the gang have their base. Within 30 minutes they can have cloned your card and be on the streets emptying your account."
In 2009 two Romanian pickpockets were jailed for preying on woman shoppers at cash machines in Ayrshire.
Cunning Marian Stanica and Udila Aurel stood behind their victims at ATM and memorised their pin numbers.
They later approached the women under the pretence of asking directions, stole their cards and went on spending sprees.
A spokesman for the British Banking Association said: "We are working closely with police and other law enforcement agencies to address the risk of fraud and financial crime."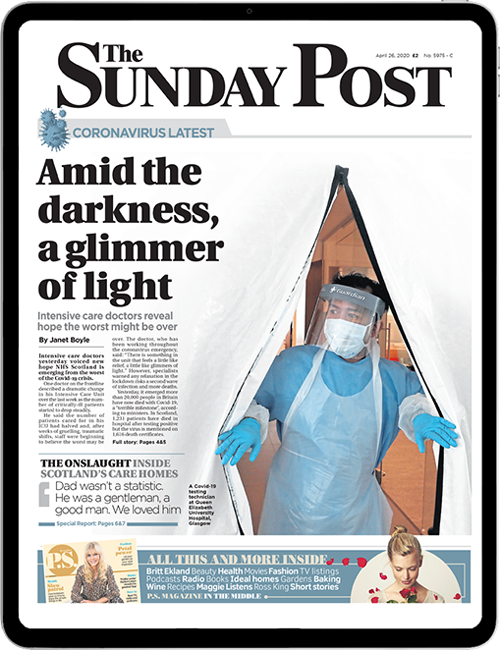 Enjoy the convenience of having The Sunday Post delivered as a digital ePaper straight to your smartphone, tablet or computer.
Subscribe for only £5.49 a month and enjoy all the benefits of the printed paper as a digital replica.
Subscribe