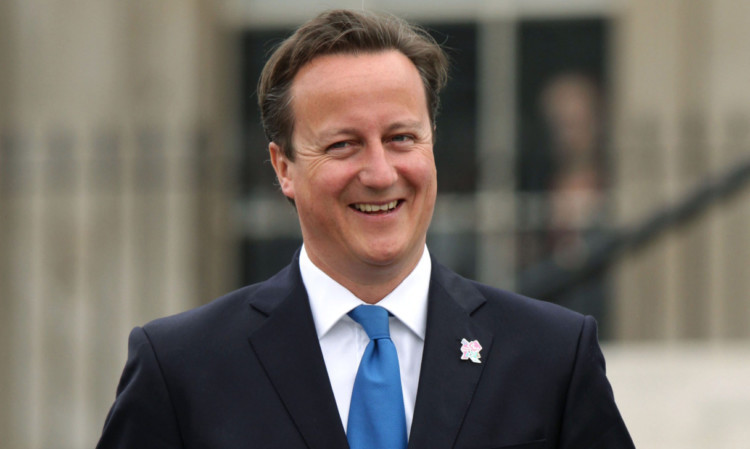 Message to Cameron: try a zero-hours contract yourself or end them now.
Well, so much for David Cameron's Big Society. It seems 1.4 million Brits are on zero-hours contracts.
That means no guaranteed minimum number of hours to work or to be paid for. The Prime Minister thinks that's fine.
Presumably he thinks folk sit in the sun, reading Brideshead Revisited and nibbling peeled grapes from Waitrose before finally rousing themselves to work, only for the time they actually perform.
No hanging about, no pointless meetings, more time off and a better use of everybody's time. In your dreams, Dave.
Zero-hours contracts mean workers can't leave the workplace because they might be "on" again, or relax, plan or look for other work.
They mean no chance of a mortgage, because there's no pledge to a regular, secure income by the employer, even though a worker could work this way for years.
In fact, there's no contract at all in this 21st Century form of slave labour. Just the state-sanctioned coercion of desperate workers into signing away their rights and hopes of a decent standard of living in the seventh wealthiest country in the world.
The Office of National Statistics (ONS) has found an extraordinary growth in these contracts. And they've found out who tends to be on the receiving end.
It's women (55%), the under-25s and over-65s, kids in full-time education and half of all workers in the food and tourism sectors. Nine out of 10 McDonald's workers are on zero-hours contracts and they're definitely not lovin' it.
Shockingly, after last week's scandal over standards in old folk's homes, the care industry employs 160,000 staff on zero-hours contracts.
Even hospitals in England employ anaesthetists and radiologists grouped in "banks" to fill rotas. And the most shameful revelation of the lot? It's that big companies are the most likely to use them.
Yip, the companies making millions and threatening to leave if Scots back independence are also most likely to leave their staff in the lurch. But zero-hours supporters say Britain must be more competitive to win jobs.
Actually, UK workers already get well below the EU average wage and less-than-average employment protection.
Meanwhile, UK companies pay below-average corporation tax. And still Britain shows scant signs of real recovery.
That could be because ordinary workers spend and stimulate the economy, but the Government is pouring tax relief and bonuses into the overflowing pockets of fat cats instead.
A third of zero-hours workers want more hours. But it pays these bosses to keep their staff on edge. Young mums might welcome a contract with flexibility, especially as childcare costs are sky-high.
But without a consistent pattern to working life, zero-hours mean zero predictability and zero relief from the constant worry of failing to make ends meet.
So here's a suggestion. Why doesn't Cameron try working on a zero-hours contract for the rest of his time in office and see how he gets on?
We could pay him for the minutes he speaks at Prime Ministers Questions but not for the time he sits listening to Ed Miliband.
After all, he could be making a shopping list, reading a book or chatting to that nice Nick Clegg.
We'd pay him for attending Cabinet meetings, but again only while he's actually speaking. Preparing for events, travelling to foreign destinations, cycling from home (if he still does that) I'm sorry but they don't qualify as work.
So Dave, it's easy. Walk the walk and try a zero-hours contract yourself or end them now.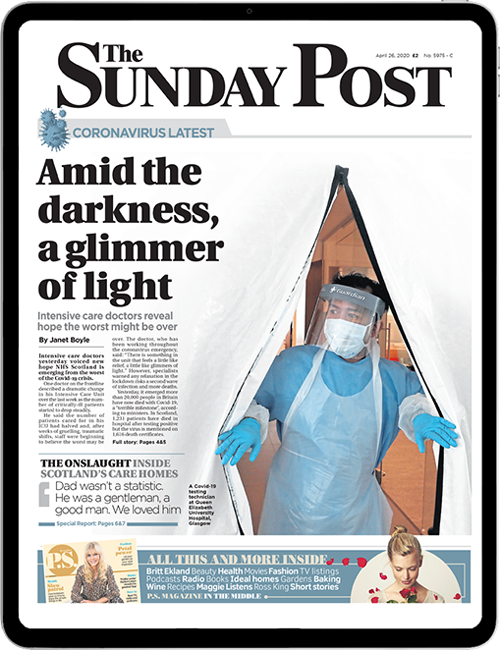 Enjoy the convenience of having The Sunday Post delivered as a digital ePaper straight to your smartphone, tablet or computer.
Subscribe for only £5.49 a month and enjoy all the benefits of the printed paper as a digital replica.
Subscribe