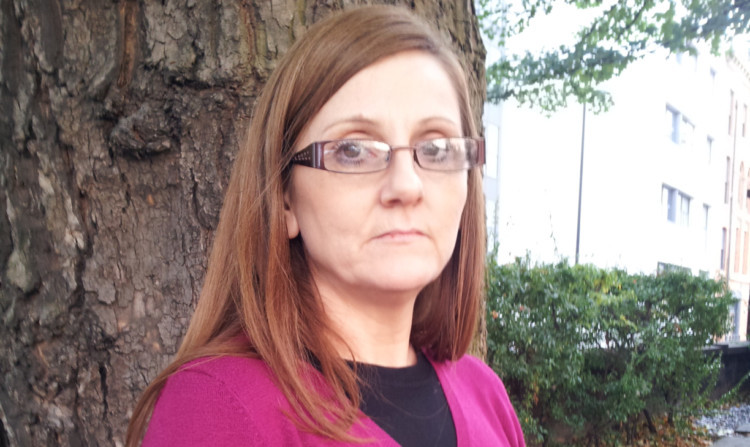 The mum of compensation row killer Kevan Thakrar has admitted his payout makes a mockery of the prison complaints system.
Jean Thakrar, of Port Glasgow, said her son who sparked a storm of protest after a judge awarded him £800 for damaged property would have been happy with just an apology.
Last week The Sunday Post exclusively revealedhow the triple killer had been handed taxpayers' cash after prison guards broke his nose hair clippers and lost photos, letters and a carton of cranberry juice. A staggering £500 of the payout was because the prison service failed to apologise.
But Mrs Thakrar, 51, insists the matter would never have reached court had the prison complaints system not been in chaos.
She said: "Kevan didn't ask for £500 for the lack of an apology and didn't expect it. But he thinks it was fair."
Thakrar made the compensation claim after his possessions were lost and damaged during a transfer from County Durham's category A Frankland Prison.
He was moved to HMP Woodhill after getting involved in a bloody fight with three prison guards.
He filed a complaint with the Prison and Probation Ombudsman for his lost property in 2011.
The ombudsman ordered the Minsitry of Justice to give him £10 compensation and apologise.
But after hearing nothing for 13 months Thakrar launched a legal action.
Mrs Thakrar, who insists her son is innocent, said: "Kevan had to go the civil court after trying for a year to resolve the dispute through the prison complaints procedure and being fobbed off.
"It is clear from the judge's view that the Ombudsman did not handle the case fairly. Along with a £10 payout the Ombudsman ordered an apology, but this was still not forthcoming. Money shouldn't have to be spent on a prisoner going to court but it was necessary because the complaints system didn't work."
She added: "Kevan would have handed back the £10 and let the whole thing drop if the prison had given him an apology for the way it treated his property, as it was told to do.
"He had to go the civil court because he went through the prison complaints procedure and he still didn't receive his apology.
"Money shouldn't have to be spent on a prisoner going to court but it was necessary because the complaints system didn't work.
"The procedures have to start working now that the Government is stopping prisoners having access to Legal Aid to raise actions against the prison system.
"People think it's ridiculous to claim for damage to nasal clippers, but they have to understand he is in solitary and is not allowed to keep any property in his cell items have to be passed in to him. So even small bits of property are significant to him."
Shop manager Mrs Thakrar, who left Scotland aged 19 and now lives in Leicester, said Thakrar is now being strip-searched before jail visits after prison officers threatened to strike if he didn't face the security checks. But the claim has been dismissed by the prison officers association as "absolute rubbish".
Thakar's brother Miran was convicted of murder for gunning down three people with a machine gun in an alleged drug deal gone wrong in Hertfordshire in 2007.
Kevan Thakrar was not the gunman but was found guilty of murder under the law of joint enterprise for being at the crime scene.
Mrs Thakrar insists Kevan was not at the scene and claims witness evidence that placed him there was "hearsay".
Since his incarceration he has launched a series of claims, including one for missing milk. But Mrs Thakrar said more legal action is in the pipeline.
However, ex-prison guard Craig Wylde who was forced to retire after Thakrar stabbed him during a fierce prison row poured scorn on her claims.
The 32-year-old former Scots Guard fumed: "If he didn't ask for compensation, why doesn't he give it back? It could be used for much better purposes than compensating him for his hurt feelings.
"His mum will defend him to the ends of the earth. But I know from experience how dangerous he can be."
Report by Bob Smyth and Marc Meneaud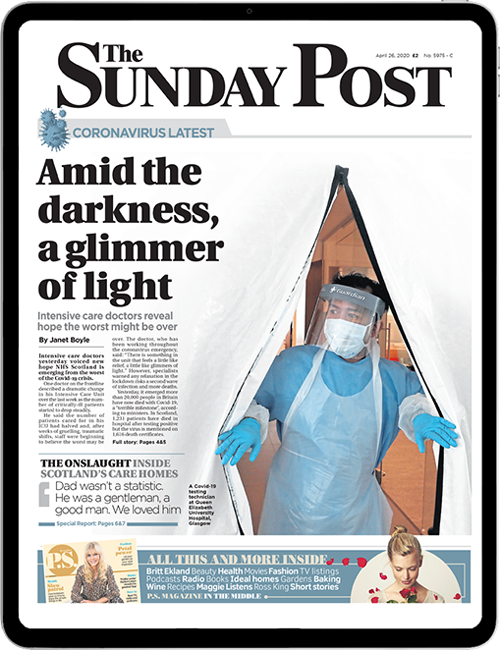 Enjoy the convenience of having The Sunday Post delivered as a digital ePaper straight to your smartphone, tablet or computer.
Subscribe for only £5.49 a month and enjoy all the benefits of the printed paper as a digital replica.
Subscribe