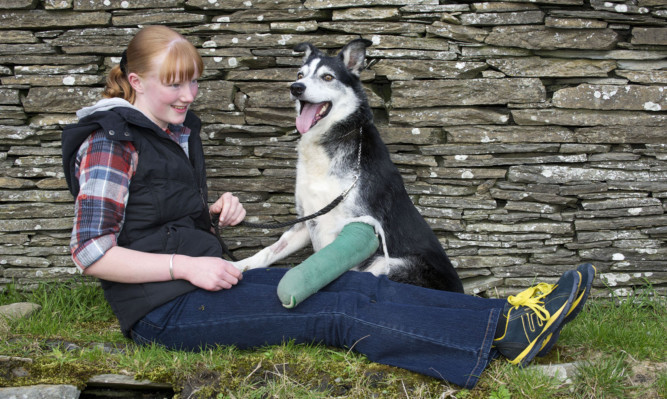 A dog which won the World Sheepdog Championships was trampled in a cattle stampede just days later.
Triumphant collie Bob was flattened by 25 charging cows on his first day back at work, just two days after taking top place at the event.
It is believed something had spooked the cattle.
Bob was seriously injured in the horror accident and is now recovering at owner Michael Shearer's farm.
"He went from being on top of the world to nearly dying in just two days," said Mr Shearer.
Bob has had metal plates inserted into a badly broken leg, in the veterinary equivalent of an operation performed on legendary British racing biker Barry Sheene. The family hope Bob's sheep herding prowess has not been badly affected by the accident.
The normally sprightly nine-year-old beat off competition from dogs from 19 other nations, to be crowned the world's best sheepdog last weekend. But the dizzying high soon turned to horror following the stampede said Mr Shearer, speaking from his Caithness farm last night.
"I honestly thought he was going to be crushed to death as the cattle trampled all over him in a flash," said Michael, 56. "The cattle just charged for no reason after being spooked and all I could hear was Bob yelping and crying underneath."
He added: "He's fantastic with sheep but he's no cattle dog."
Michael immediately scooped Bob up and raced to a vet in Thurso. He phoned ahead so the team would be waiting. They were all "stunned" that prize patient Bob had come a cropper.
On Friday, the brave collie underwent a two-hour procedure to have metal plates inserted into his broken leg to help it set. It will take around three months before he'll be able to attempt herding sheep again.
Vet Guy Gordon said: "Bob's incredibly lucky to survive a charge that could have easily killed him. He's remarkably fit for a dog of his age and we have every hope he will make a good recovery."
Stoic Bob is now is the capable hands of Michael's daughter Vicky, 19, a student vet nurse.
"He's a brilliant dog and one of the best dad's ever had," she said. "Within two days of being injured he was trying to walk about and get back to work."
More than 9,000 spectators watched as Bob took the coveted world's top sheepdog title in Tain on September 6. His mum Tib, was Scottish Champion twice, Michael revealed.
His broken leg has put on hold the scores of requests from sheepdog owners who now want him for breeding purposes.
"The phone has not stopped ringing all week with enquiries," said Vicky. "But he will probably get round to that when he's feeling much better."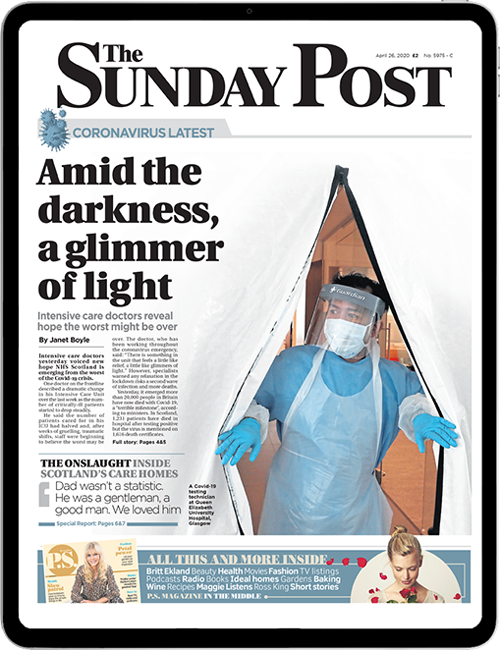 Enjoy the convenience of having The Sunday Post delivered as a digital ePaper straight to your smartphone, tablet or computer.
Subscribe for only £5.49 a month and enjoy all the benefits of the printed paper as a digital replica.
Subscribe