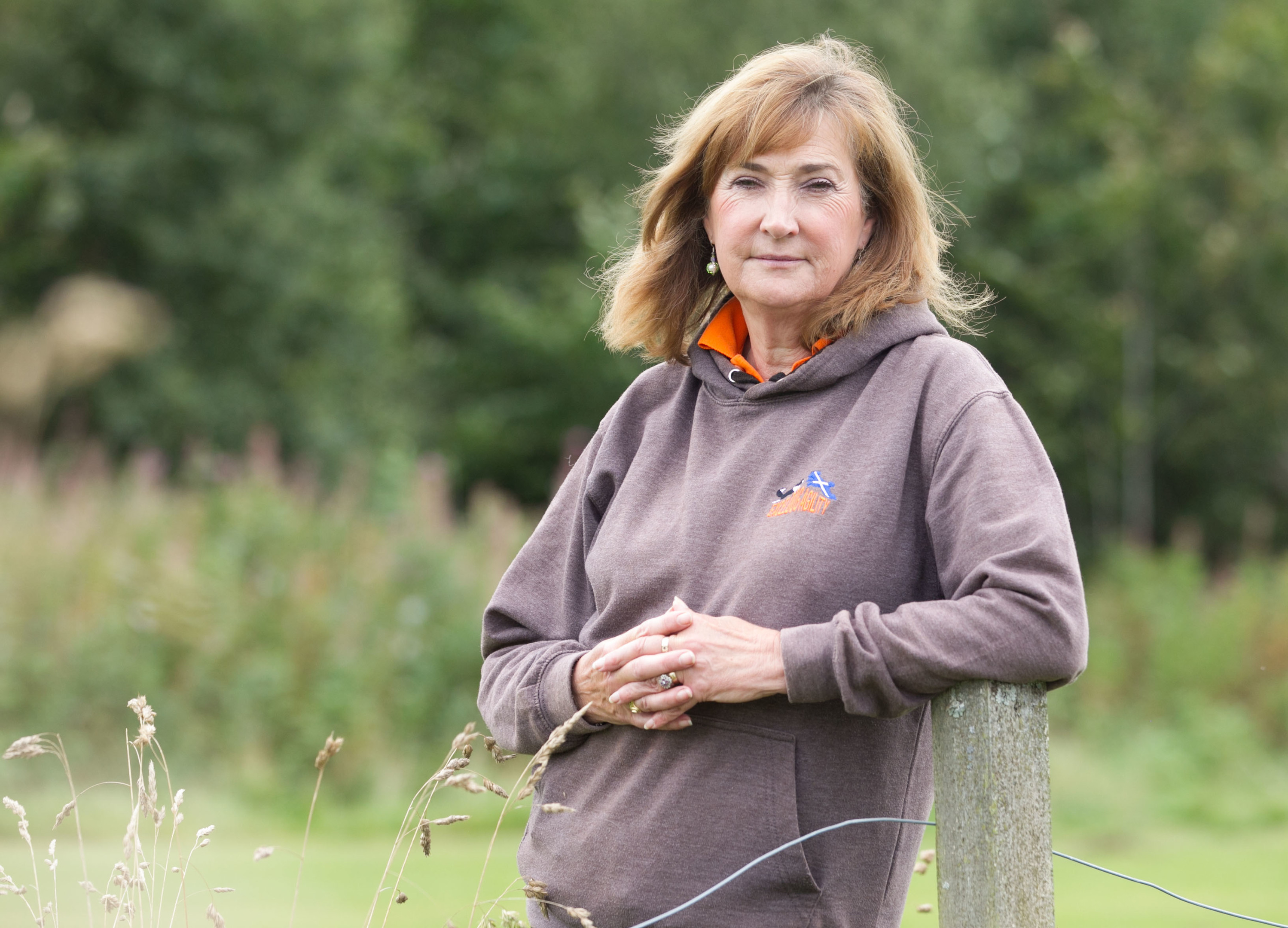 A WOMAN who freed a trapped fox from a snare ended up on the wrong side of the law after police accused her of stealing the device.
Deborah Sneddon faced months of uncertainty after her good Samaritan act ended with police charging her with stealing the trap.
The retired primary school teacher believes she did what any normal person would have done, faced with an animal in distress.
But that did nothing to prevent months of concern after a late-night visit from Police Scotland officers.
Deborah, 63, said the officers knocked on her door at 10.30pm, and when they explained why they were there she could barely hide her astonishment.
"They said I was being charged with theft," she said.
Deborah was walking her three dogs at Cobbinshaw Reservoir near the Pentland Hills, in West Lothian, in March when she discovered the fox.
The snare was caught around its abdomen and it was struggling to escape.
She freed the scared animal and took the trap to pass on to Scottish SPCA officers, believing it illegal.
"I had presumed these barbaric things were illegal and did what most people would have done," she said.
"I called the Scottish SPCA and they asked me to give the snare to them."
Deborah could have faced a court appearance and a possible criminal record as a result of her intervention.
However Police Scotland called her two weeks ago to say they would not be submitting a report to the Procurator Fiscal to consider criminal prosecution.
Deborah – who does not know how the police got the information which enabled them to trace her – said the whole incident was concerning.
"I was astonished by the charge," she said. "Pursuing me was a warped decision."
Snares such as the one Deborah discovered are illegal in many European countries.
However, they are legal in Scotland, provided the snare is set properly.
In 2011 the Scottish Government rejected attempts to ban them saying they were a humane way of killing predators such as foxes.
Ministers said the control of predators through snares helped to maintain Scotland's shooting industry, boosted conservation and helped farmers protect their animals.
In Scotland their use is controlled by the Wildlife and Natural Environment Act. It decrees their use should not inflict any unnecessary suffering.
It also limits where they can be placed and how animals are caught, with many experts interpreting the law to rule out foxes being trapped round the abdomen.
Libby Anderson, of animal protection charity One Kind, said: "A fox shouldn't be trapped around the abdomen.
"In that case the trap may well be illegal.
"Deborah's case is an overreaction by the police."
John Robins, of the Animal Concern Advice Line, believes all snares should be banned.
"They are incredibly cruel to animals they catch, who suffer a slow and painful death," he said.
A Scottish SPCA undercover inspector said: "We can confirm a member of the public raised concerns with us over a snare after a fox was discovered trapped in the device.
"We investigated the issue surrounding the legality of the snare and no report was sent to the Procurator Fiscal."
A spokeswoman for Police Scotland confirmed officers had visited Deborah and charged her with theft but had since dropped the charges.
Last night, a spokesman for the Scottish Gamekeepers Association confirmed interference with legal predator control traps and snares was a criminal offence.
He said: "These devices are set by trained professionals for a legitimate legal purpose – to protect vulnerable ground-nesting species from abundant predators such as foxes.
"The benefits of this, from a conservation perspective, are well evidenced in scientific research on predation and its impacts.
"In this case, some leniency seems to have been applied to the person committing the offence. It is highly unlikely the same leniency would have been shown to the operator if he/she had been accused of an alleged offence involving the traps or snares."
---
READ MORE
Undercover with the elite SSPCA animal cruelty taskforce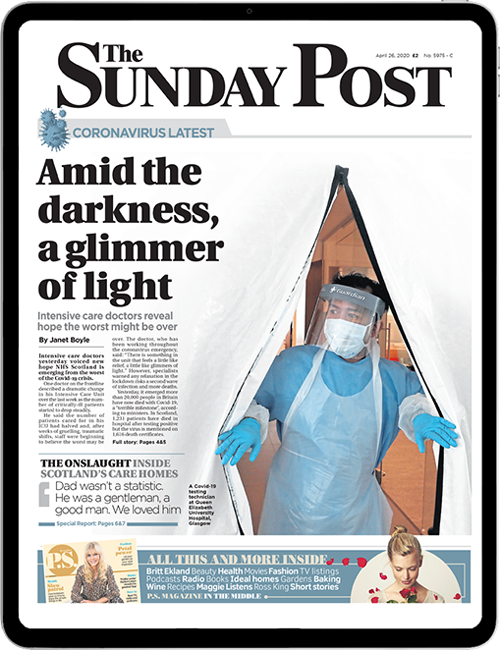 Enjoy the convenience of having The Sunday Post delivered as a digital ePaper straight to your smartphone, tablet or computer.
Subscribe for only £5.49 a month and enjoy all the benefits of the printed paper as a digital replica.
Subscribe