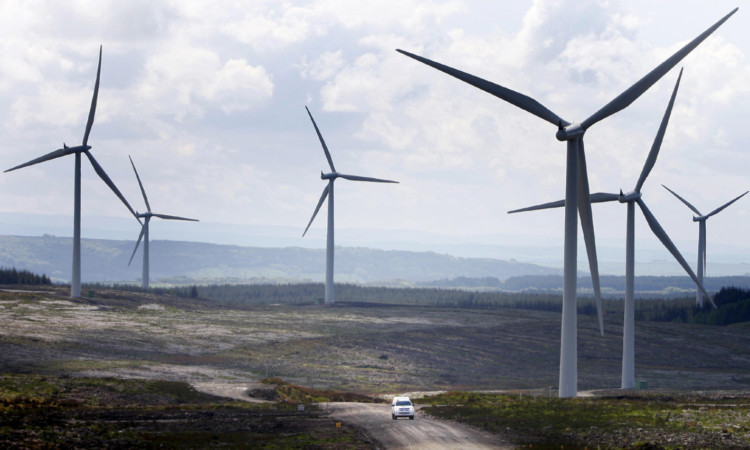 Eyesore wind turbines are to be banned from Scotland's beauty spots marking a major victory for The Sunday Post.
The Scottish Government will announce on Monday a ban on wind farms from National Parks and National Scenic Areas following months of consultation.
Ministers have responded to criticism from conservationists and ordered the clampdown as part of a new nationwide planning strategy.
The long overdue policy which this campaigning paper has called for will govern where all proposed wind farm developments are located for the next 30 years.
However, last night some campaigning bodies remained concerned the new policy will only go part of the way to address their spread.
John Mayhew, director of the Association for the Protection of Rural Scotland, insisted: "We need to look after our environment and generate renewable energy. It's as simple as that.
"The Scottish Government have pretended for far too long they can do both these things without having any sort of plan.
"The result has been an unpleasant battle between local communities, local authorities and wind farm developers.
"It's not too late. They have to ensure what's put forward is a national strategic plan. Not everyone would be happy, but at least they would know where they were."
In March, The Sunday Post revealed the true cost of wind farms to the public purse. Our figures revealed operators had been awarded £1.8 billion in subsidies since the SNP took office in 2007.
Incredibly, a further £80 million had been paid out to turn turbines off again. We also revealed earlier this month how the country already has enough turbines to meet 2020 climate change targets.
Mr Mayhew added: "Banning them from National Parks enforces the status quo, with both authorities having already decided not to have any big wind farms within their boundaries.
"The wind farm industry stands to make a lot of money wherever they can get them, and wild land can be exploited as a result.
"I wouldn't be surprised if the Scottish Government gave us a smudge on wild land. For the past five to 10 years it's been dreadful, an unpleasant free-for-all."
The wind farm strategy will be revealed by Planning Minister Derek Mackay in Glasgow as he unveils the detail of the third National Planning Framework. Lobby group Scottish Renewables have backed the new wind farm restrictions.
Joss Blamire, of the green body, said it is essential the right balance is struck "between harnessing our fantastic wind resource and protecting Scotland's most valued landscapes".
He added: "That's why we have consistently said we would support the Scottish Government if it wanted to make National Scenic Areas and National Parks off-limits to large-scale developments.
"We need to remember that the onshore wind sector supports thousands of jobs, has attracted billions of pounds of investment and generates enough carbon-free electricity to meet the equivalent of almost a third of Scotland's needs.
"It is also the cheapest form of renewable energy that can be built at the scale we need."
Mr Blamire also insisted the Scottish Government needs to ensure any new planning framework does not rule out good quality proposals outwith National Scenic Areas and National Parks.
He added: "Developments are best judged on a case-by-case basis. It would be in nobody's interest for Scotland to lose out on the important environmental, economic and social opportunities that are created by the onshore wind sector."
One leading chartered quantity surveyor who has worked on some of Scotland's biggest wind farms said the proposals are likely to fuel offshore and semi-urban projects.
He said: "Farm development is a cash cow. All this will do is narrow the focus of the bosses who sign our cheques."
The Scottish Government declined to comment.
Early this year our acclaimed probe into the state of the wind farm industry in Scotland uncovered a Government strategy spiralling out of control.
As well as vast sums of taxpayers' cash being doled out to energy firms, our hard-hitting investigation revealed damning evidence of Scotland's countryside being polluted by turbines.
Environmental experts were called out to probe more than 100 incidents in just six years, including diesel spills, dirty rivers, blocked drains and excessive noise.
It emerged that in June 2012 elevated levels of the banned insecticide Dieldrin were found in samples from a private drinking water supply in Aberdeenshire.
The probe also uncovered a planning system struggling to cope, with a staggering 1,898 wind farm applications either having been granted by councillors or still to be considered.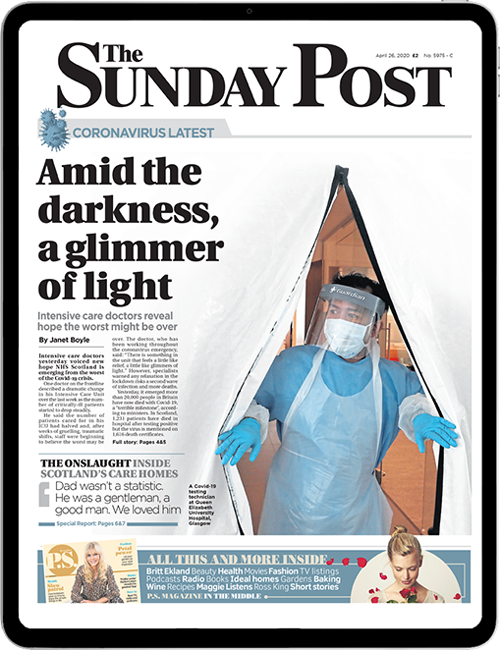 Enjoy the convenience of having The Sunday Post delivered as a digital ePaper straight to your smartphone, tablet or computer.
Subscribe for only £5.49 a month and enjoy all the benefits of the printed paper as a digital replica.
Subscribe