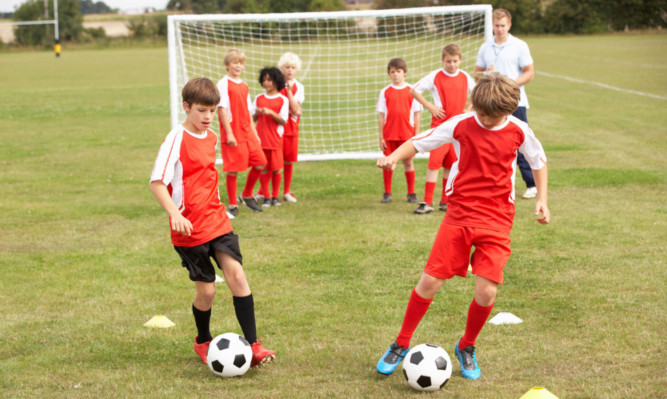 Top football clubs are failing to pay young footballers the minimum wage and treating them "abysmally".
Young players paid below minimum wage
Conditions branded 'Dickensian' by MSP
Ambitious youngsters abandoned by chiefs
Clubs slammed for 'abysmal' treatment
A Sunday Post probe into the grass roots of the so-called beautiful game has found many youth policies are ugly to the core.
Away from the flood-lit glare of the game's top stars lurks a murky conveyor-belt which scoops up bright-eyed 10-year-olds before unceremoniously dumping many because "they haven't got what it takes".
Those at clubs are subjected to "Dickensian" working-conditions and are not even paid the minimum wage, claim campaigners.
Our probe has found:
League chiefs have been accused of abandoning ambitious youngsters to anarchic conditions at individual clubs.
How it's believed at least five clubs in Scotland's top two divisions are not paying the national minimum wage of £2.73 an hour for apprentices.
And how children who survive the constant culling are treated "abysmally".
The findings come as MSPs will this week discuss the state of youth football at a special Scottish Parliament session with fears about the role of agents, "transfer fees" for children moving between clubs and the conditions faced by the 2,500 pro youth players all set to be addressed.
SNP MSP Chic Brodie, who has called the Holyrood youth football debate, said: "The administration of youth football in Scotland is not fit for purpose our beautiful game is ugly for some of those youngsters.
"The national football league body appears to have abrogated all responsibility for management of young children interested in becoming top class footballers to the individual clubs, leaving a sense of anarchy operating in our football league.
"The apparent cherry-picking by some of our professional clubs of children by dangling a carrot of aspiration is in desperate need of change.
"Equally, the treatment of those young people who survive the weeding-out process is abysmal.
"At the age of 15 or over, conditions not allowing them to play school football, or apparently the imposition of the so-called contractual or registration requirements not to play football elsewhere, is only surpassed by the nonsense in relation to tax rules on the Minimum Wage Act which render these so called contracts invalid if those 'contracted' are paid less than the minimum wage.
"In the years 2011 to 2015 SportScotland awarded £5.5 million to football for pitch and training development.
"We need to understand how that money has been spent and what return the contributing bodies have received in terms of its investment."
He added: "The very significant input I have had from European, national and local youth footballing bodies and from the legal constituency is that the roles of the national football league organisation, and in some cases, owners
and agents needs scrutiny and redefinition.
"They are drinking in the last-chance saloon."
William Smith, of the Real Grassroots campaign, which lodged a petition in the Scottish parliament pushing for changes to the way youth footballers are developed five years ago, said it was time for action.
He said: "We believe there are many clubs in the SPFL who are not paying players the minimum wage. Information passed to us means we have suspicions over five clubs but I have no doubt there are more.
"The clubs or the football authorities need to come clean and tell us if they pay the minimum wage. It is a matter of law and doing right by the children, some of whom are facing frankly Dickensian conditions.
"If they don't take this simple step of coming clean then we need a proper investigation."
Earlier this month Falkirk star Will Vaulks claimed his first contract with the club as a 19-year-old was worth just £4.33 a month, while former St Mirren youth team player Kieran Doran alleged his contract with the Paisley club netted him just £1 a week.
It is understood HMRC has launched a probe into Doran's case following a complaint from his solicitor, and the rest of the country's 36 clubs which employ apprentice players were last night urged to "come clean" on whether they pay them the minimum wage or not.
The SPFL declined to comment when approached by The Sunday Post.
Kieran Dorans All I want to do is play my game
Kieran Dorans is a reluctant rebel.
The 18-year-old has just finished his first year studying medicine at Edinburgh University but there was one thing missing from his academic adventure football.
The sports-mad Glasgow teenager was unable to play for the university team after being frozen out by his former club St Mirren.
Doran went public on his dispute with the Paisley club when they refused to release him from a three-and-a-half-year deal he signed in December 2012.
St Mirren has previously said the contract was designed to "safeguard the club" which trained Doran who played twice for Scotland Under-16s since the age of 10.
But Doran wanted to quit professional football for his studies and went public with claims that he was not paid the minimum wage he claims he was entitled to, picking up just £1 a week in the first seven months of his deal with St Mirren.
He said: "There has been a complaint made to HMRC and we will need to see what happens with that investigation but for me now all I want is out of my contract.
"They didn't pay me the minimum wage but that is not my main focus, all I wanted to do was just start playing football again.
"It is frustrating, I just want to get a team where I can play on a part-time basis around my studies but I'm stuck in this contract until next year."
Doran, one of the few footballers to speak out about the issue, added: "Overall I had a good time at the club.
"The coaches were good to me but all the power is with the clubs and that is a wider problem in youth football.
"The clubs have all the control."
An HMRC spokesman said: "We do not comment on identifiable employers, but any company not paying the minimum wage should be aware that they are breaking the law."
St Mirren failed to respond to a request for a comment from The Sunday Post.
Scotland's children commissioner Tam Baillie has said the power and control that some football clubs have over youth players is of "great concern".
Tam Baillie (pictured above) has produced a report which warns that clubs too often see youth players as potential cash cows and do not put their rights first.
The report criticises the current setup which allows clubs to block children from playing schools football or moving freely between clubs in the same way adult, professional players can when their contracts expire.
Mr Baillie said the clubs need a "significant" change in attitude.
He said: "It is not apparent whether children and young people or their parents are aware of the implications of their decisions at the time they are making them.
"It is possible that for children and young people and their parents, caught up in the excitement of signing for a professional football club, such considerations are not given due consideration."
There are around 2,500 youngsters between the ages of 10 and 19 attached to 34 clubs in Scotland.
Under the rules, those between the ages of 10 and 14 see their registrations lapse at the end of each season.
However, if they sign for another club then that club is required to pay "training costs" to the player's old club.
When a player turns 15, it is the clubs which decide if the registration is continued for another year, and if the player tries to leave the club has the option of retaining their registration for a further two years, potentially barring them from playing elsewhere.
Anyone over the age of 16, signed as an apprentice must be, by law, paid the current apprenticeship minimum wage of £2.73.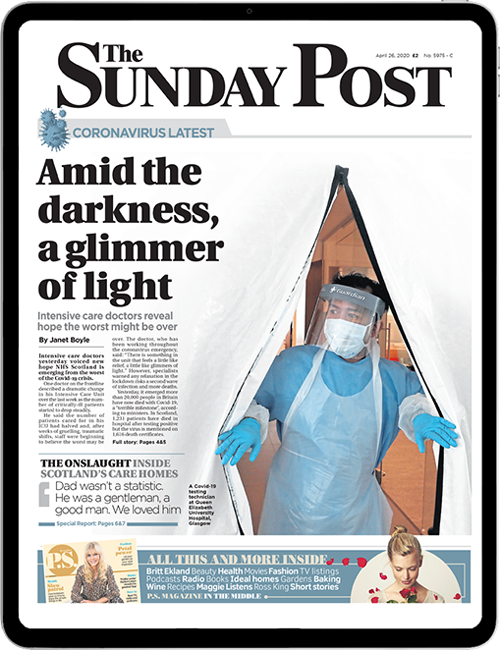 Enjoy the convenience of having The Sunday Post delivered as a digital ePaper straight to your smartphone, tablet or computer.
Subscribe for only £5.49 a month and enjoy all the benefits of the printed paper as a digital replica.
Subscribe