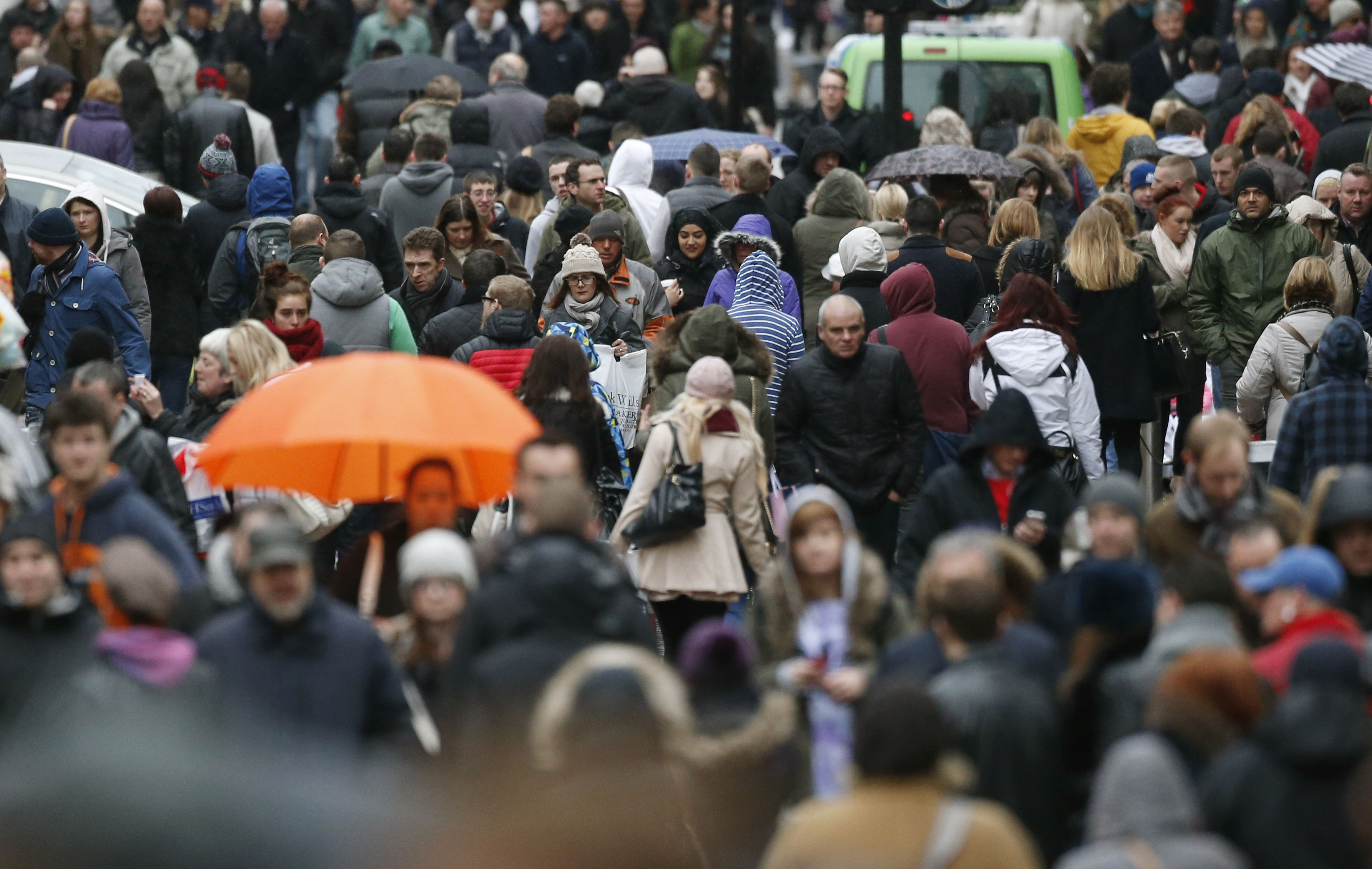 LIFE expectancy in Scotland is set to plummet well below levels in former communist countries.
A damning new report has revealed that children born here can expect to die several years earlier than their counterparts in every other country in western Europe.
But it has also predicted that – if current trends continue – Scotland will soon drop to the bottom of life expectancy league tables for the entire continent.
The study, by the Glasgow Centre for Population Health, NHS Health Scotland, the University of the West of Scotland and University College London, paints a grim picture of a nation still eating, drinking and smoking itself to death.
It stated: "Life expectancy – a useful proxy for population health – is lower in Scotland than in any other western European country.
"However, this has not always been the case. In the middle of the 20th Century, Scottish life expectancy was similar to, or better than, a number of other European countries.
"Since then, however, Scotland's health status has, in relative terms, deteriorated.
"While in absolute terms life expectancy has improved, it has done so more slowly than in any other western European country. This slower rate of improvement means that if these trends continue, life expectancy will soon be lower in Scotland than in a number of Eastern European countries as well."
In Scotland life expectancy at birth is 77 for males and 81 for females.
This compares to 81 for men and 86 for women in Spain, 81 and 85 in Switzerland and 81 and 85 in Iceland.
In former Soviet bloc countries these figures have traditionally been far lower.
But since the collapse of communism 26 years ago the gulf has narrowed dramatically.
In 1990, for example, boys born in the Czech Republic could expect to live to the age of 68. This has since risen by 12% to 76.
Similar double-digit increases have been recorded in Slovenia, Poland, Hungary, Estonia and Slovakia.
By comparison, Scottish boys born in 1990 could expect to live until they were just over 71.
While that figure has since gone up by six years, the rate of increase was among the lowest in Europe at just 8%.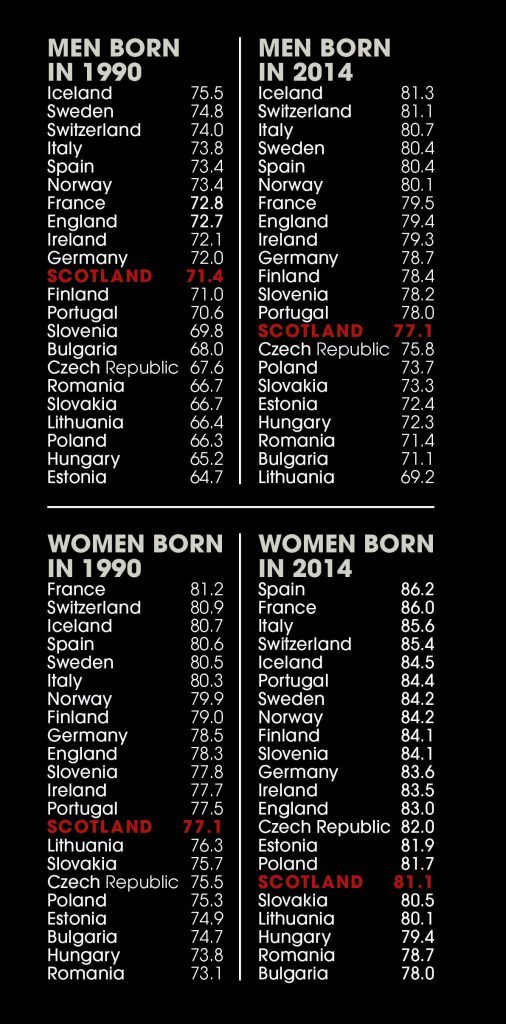 The picture is even bleaker for females.
Girls born in Scotland in 1990 had a life expectancy of 77 years.
This compared to 76 for their counterparts in the Czech Republic, 75 for Poland, Estonia and Bulgaria, 74 for those in Hungary and 73 in Romania.
In all of these countries, however, life expectancy for females has risen by at least 8% over the same period.
But in Scotland it's gone up by just over 5% to 81 years.
Only a tiny handful of countries – including Iceland and Sweden, where life expectancy levels were already way above that of Scotland's – have recorded lower increases.
The report added: "These decades have been characterised by the emergence of higher mortality rates in Scotland from more socially-determined causes such as alcohol, drugs and suicide.
"These are what might be described as 'diseases of despair' and are associated with people living with, and attempting or failing to cope with, extremely difficult circumstances.
"Although usually expressed in statistical terms, behind such expressions lie genuine human tragedies.
"These include individual stories of shortened, wasted lives, pain, sickness, early death and grief, affecting individual men, women and children, their families, friends and communities."
Professor Harry Burns, former Chief Medical Officer for Scotland, blamed rising inequality for Scotland's appalling health record.
He said: "The problem is that the health gap between rich and poor Scots has consistently widened since the 1950s and our average rate of growth has slowed as a result.
"But our relative position to other regions of Europe cannot be fixed solely by preaching to the population about damaging behaviour.
"The solutions are to be found in improving the social fabric and economic status of Scotland's population."
The study also found that Scotland is at the bottom of UK life expectancy league tables as well.
That's despite more money being spent per head on health and social care in Scotland than south of the Border.
For example, compared with England and Wales, and adjusting for differences in poverty and deprivation, 5000 more people die every year in Scotland than should be the case.
The study cited several factors for Scotland's grim record.
These included high historical levels of deprivation, Margaret Thatcher's social policies in the 1980s, and the decision by councils to plough resources into new towns in the 1950s and '60s at the expense of inner-city areas.
Labour's health spokesman Anas Sarwar said:  "This report suggests that every year mortality rates from strokes and lung cancer are higher than the rest of Britain.
"And excess mortality rates compared to elsewhere are growing, not reducing. This cannot be allowed to go on.
"The SNP Government needs to prioritise resources to tackle Scotland's stubborn health inequality gap and to ensure our hard-working NHS staff have the time and resources they need to deliver for patients."
Tory health spokesman Donald Cameron added: "These are very alarming figures and serve as a reminder that Scotland still has a number of deep-rooted and complex problems related to health.
"For example, Scotland's relationship with alcohol is still one of the worst in the UK.
"One thing we must do is to keep pushing the importance of living a healthy lifestyle. Highlighting personal responsibility as part of that is key – this is not something the NHS can do on its own."
The Scottish Government's public health minister Aileen Campbell insisted it had made "substantial progress" in improving health outcomes for Scots.
She said: "Scotland has a strong reputation in public health, and substantial progress has been made in a number of areas.
"However, deep-seated issues, including obesity, mental health problems and health inequalities still need to be tackled.
"Reducing the inequalities between our most and least deprived areas also remains one of our greatest challenges.
"We recognise the need for a shift in emphasis from dealing with the consequences of inequalities to tackling the underlying causes – ending poverty, fair wages, supporting families and improving our physical and social environments."
In My View
by Sir Harry Burns, Former Chief Medical Officer
THERE is nothing inherently unhealthy about the Scots.
Records of life expectancy which go back for around 160 years, show that for most of that time, Scots could expect to live as long as citizens of most countries in western Europe. Even now, life expectancy in Scotland continues to increase.
However, it is not increasing as fast as our European neighbours and, in the past few decades, most of these countries have overtaken us.
The problem is that the health gap between rich and poor Scots has consistently widened since the 1950s and our average rate of growth has slowed as a result.
The Glasgow Centre for Population Health has considered several possible explanations for this. Recent studies have shown that the greatest inequality in mortality in Scotland, and particularly in West Central Scotland, occurs among young, working-age people and the gap in death rates is widest, not for deaths due to heart disease and cancer, but for deaths due to drugs, alcohol, suicide, violence and accidents.
The inequality gap is primarily due to social and psychological factors.
The report concludes that conventional explanations such as smoking "do not contribute to the high excess level of mortality".
Our relative position to other regions of Europe cannot be fixed solely by preaching to the population about damaging behaviour. As a surgeon in Glasgow's Royal Infirmary, I used to tell patients that their smoking and drinking habits were damaging their health. "Ach," they would reply, "what have I got to live for?" Smoking and drinking was their only source of pleasure in a difficult life.
If the causes of health inequality are primarily social and economic, the solutions are to be found in improving the social fabric and economic status of Scotland's population.
Poverty, poor housing and a lack of a job to give them a sense of purpose seem to be the main drivers of our relatively poor life expectancy. Failure to find a way forward in improving the lives of poor communities will mean the average level of health in Scotland slipping even further behind other countries.
---
READ MORE
Skin cancer cases soar among 'sun, sea and sangria' generation
Childhood obesity targeted in possible crackdown on unhealthy food ads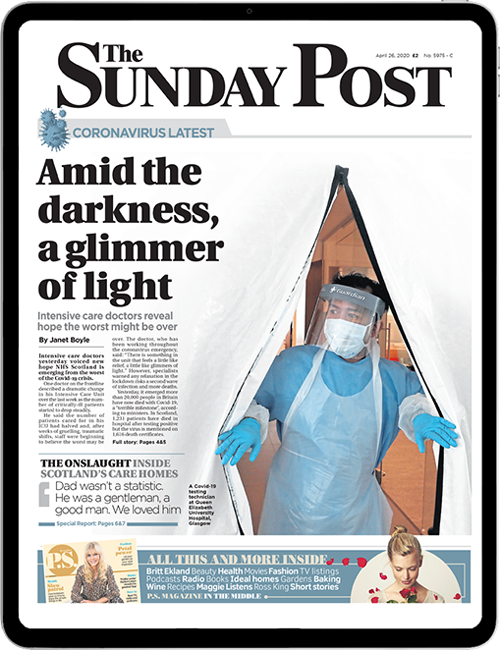 Enjoy the convenience of having The Sunday Post delivered as a digital ePaper straight to your smartphone, tablet or computer.
Subscribe for only £5.49 a month and enjoy all the benefits of the printed paper as a digital replica.
Subscribe