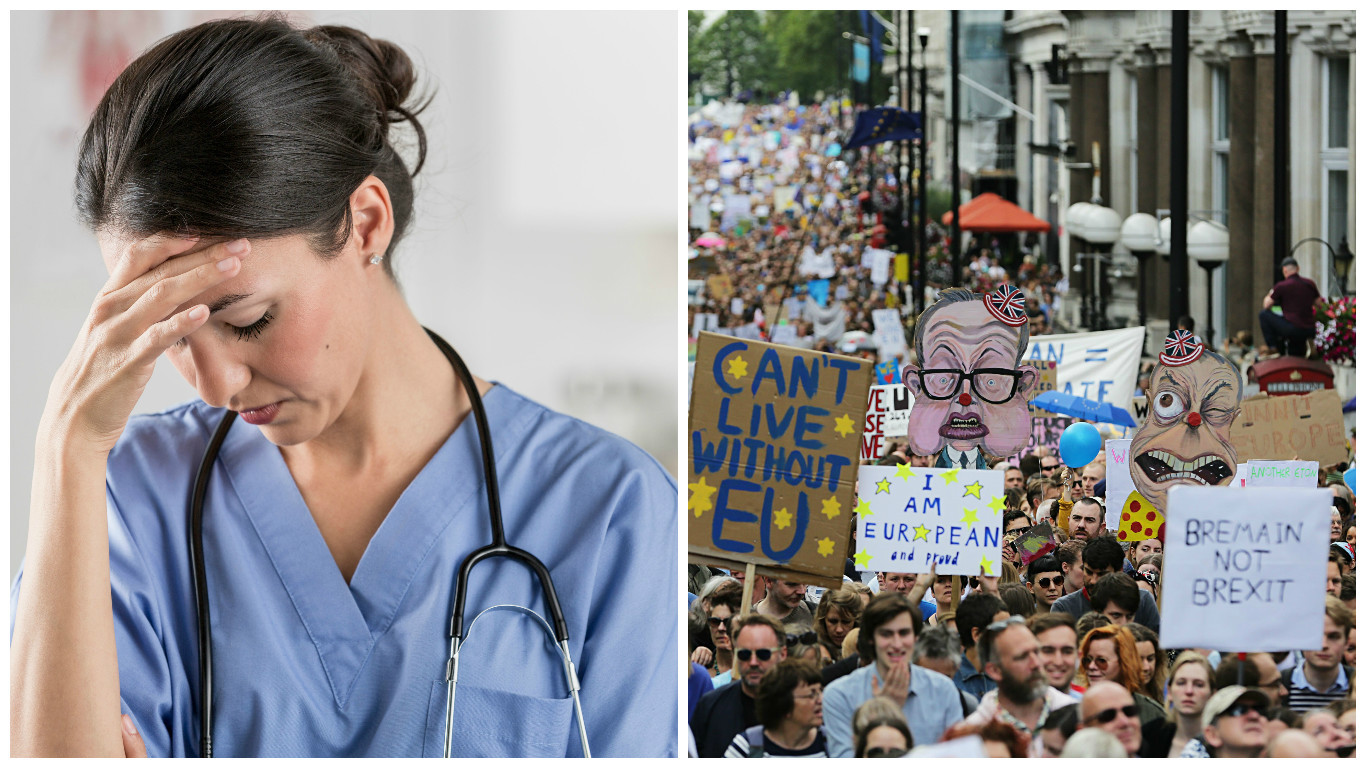 FED up workers – including doctors and nurses – are planning a post-Brexit mass exodus.
The Sunday Post can reveal people have been flooding migration firms with requests to move to Australia, New Zealand, Canada and the US amid fears about the aftermath of the decision to quit the EU.
And, disturbingly, a large proportion of those seeking a new life abroad are skilled health professionals.
The development has sparked concern from health service experts.
Richard Gregan, founder of Overseas Emigration, one of the UK's largest emigration agents, said inquiries to his firm had quadrupled since the result of the referendum was announced.
He said: "Lots of them have made the decision because of Brexit. Most are looking to go to Australia and the US.
"We also have business people who have got in touch following the Brexit vote.
"They run successful companies here and are looking to move them to Australia or New Zealand."
Almost 125,000 British citizens emigrated from the UK last year – with more than half going for work-related reasons.
But it's feared thousands more could turn their backs on the country as a result of the referendum result.
Darren Chat, a migration agent with Visa Bureau in Edinburgh, said he had also seen a big spike in inquiries about emigrating.
"It's trebled since the Brexit vote. We normally get 30 inquiries a day and that's gone up to more than 100 a day."
He added that there had been a notable increase in calls and emails from Europeans living in the UK.
"They are applying because they don't know what is going to happen to them," he explained.
Australian migration consultant Anna Gorna, at Taylor Hampton Solicitors in London, said her firm had also seen a "significant increase" in inquiries.
She added: "The weekend following the referendum was particularly busy. We received a large number of inquiries from those working in the healthcare sector.
"Some directly quoted Brexit as the reason for their decision."
---
READ MORE
Queen appeals for calm amid Brexit chaos in Scottish Parliament opening speech
Euan McColm: After Brexit vote, politicians are there to serve… themselves
Lindsay Watling: The week that saw treachery reach new levels
---
The anecdotal evidence was reinforced by figures from Google which found that in the 12 hours after Britain voted to leave the EU it saw a huge increase in searches for "how to emigrate".
The revelation that a large proportion of the enquiries had come from health workers has prompted serious concern.
Dr Peter Bennie, chairman of doctors' union BMA Scotland, said: "In the midst of recruitment problems, the last thing the NHS needs is any further loss of medical staff.
"We would encourage politicians to provide real and swift assurances for what the vote will mean."
As well as British-born workers quitting the NHS for a new career abroad, it's feared as many as 100,000 foreign EU citizens working for the NHS could end up leaving over visa and work permit "uncertainties".
The warning comes at a time Britain is already suffering from a serious, and unprecedented, shortage of GPs.
Around 10% of full-time GP positions across the UK are vacant, a figure that has quadrupled in the past three years.
Theresa Fyffe, Royal College of Nursing Scotland's director, said the EU referendum result had also left many nurses uncertain about their futures.
She said: "Nursing staff from other countries make a huge contribution to caring for people in Scotland.
"Employers are concerned about the impact the vote to leave the EU might have on nurses from other countries who are such an important part of the workforce.
"While many nurses from other countries will be understandably concerned by the implications of the vote, they should be reassured that we do not expect any changes to be made for some time."
More than 50,000 British nurses and 17,000 doctors currently work in other developed nations.
On top of that around 500 doctors a year ask the General Medical Council for "Certificates of Good Standing", a document required to practice abroad.
One Glasgow-based consultant – who did not wish to be named, but is considering moving his young family to New Zealand – said he'd been offered "double his salary" to relocate to the country.
"It feels like a no brainer," he said. "The argument for staying here took a substantive blow following the frankly hard-to-believe vote result. With three small children, I have to think what's best for them."
Questions remain over whether any post-Brexit deal will involve freedom of movement of EU citizens into Britain.
However, if this policy is scrapped it could result in skilled workers emigrating further afield with little chance of returning, according to Robert Wright, professor of economics at Strathclyde University.
He said: "By cutting off the opportunity of people going to work in the EU people will go further afield and will be less likely to come back.
"All these people are highly skilled, so it's a brain drain."
Meanwhile, thousands ask about a Scots move
THOUSANDS of English people have been quizzing the Scottish Government on moving to Scotland.
A section on moving north of the Border on the Scottish Government's website has seen a huge surge in traffic since the referendum.
Most visits came from people living in other parts of the UK.
The "Moving to Scotland" page recorded 10,331 visits in the three days after the vote.That's up more than 800% on the 1119 visits it attracted in the weekend previously.
A total of 7393 of those visits were made from people within the UK.
A Scottish Government spokesman said: "These figures show our vote to remain had a positive impact on Scotland's reputation and persuaded people from other parts of the UK to look at moving here to live, work and do business."
---
READ MORE
Queen appeals for calm amid Brexit chaos in Scottish Parliament opening speech
Lindsay Watling: The week that saw treachery reach new levels
Euan McColm: After Brexit vote, politicians are there to serve… themselves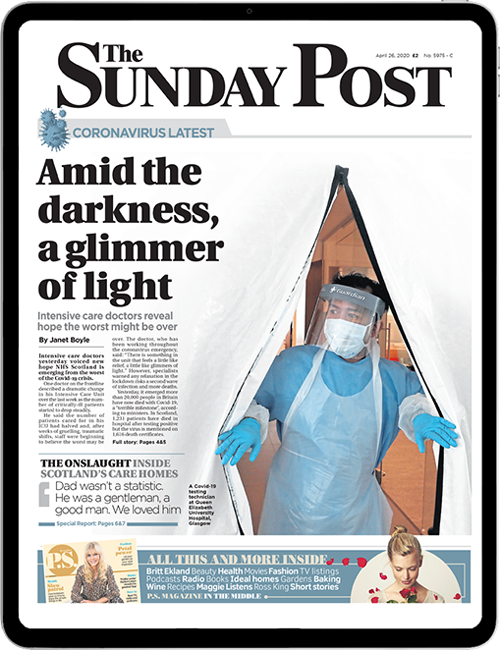 Enjoy the convenience of having The Sunday Post delivered as a digital ePaper straight to your smartphone, tablet or computer.
Subscribe for only £5.49 a month and enjoy all the benefits of the printed paper as a digital replica.
Subscribe