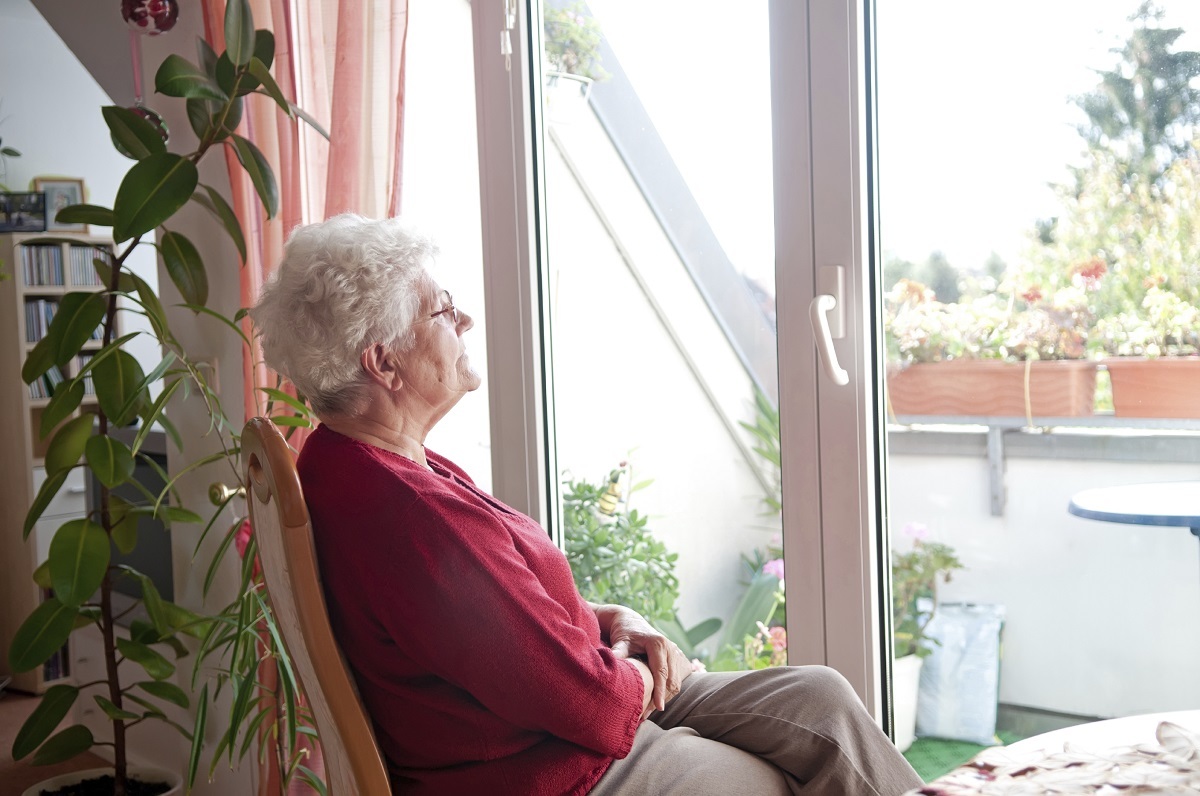 ALLEGATIONS of abuse in care homes have hit a record high after hundreds of worried families and staff contacted watchdogs.
Official reports of elderly and frail people being mistreated has more than doubled from 748 cases in 2011 to 1,634 last year.
The Care Inspectorate watchdog said a number of the recent claims it has been asked to probe were "very major".
Some have been so serious they were referred to local councils and the police.
Sickening cases of physical and verbal abuse have even resulted in care staff being tried in court with the most serious offenders being jailed.
But Lesley Carcary, of charity Action on Elder Abuse Scotland, fears the full extent of the problem could be far worse than the figures show, as she believes many residents and staff still don't report incidents.
She said: "While we know there are many caring, hard-working staff in the majority of residential homes, unfortunately harm and abuse is a growing problem which cannot be ignored.
"The Sunday Post investigation reveals the scale and extent of this heinous crime, yet we are concerned this may only be the tip of the iceberg.
"We know that many cases of elder abuse go unreported either because victims are too scared to speak up or because decent, hard-working care staff fear the consequences of whistle blowing."
Action on Elder Abuse said its helpline received scores of calls from across the UK every day alleging physical, sexual, psychological and verbal abuse in homes as well as claims of serious neglect and appalling standards of care.
This year alone, the charity has received 4,679 pleas from worried staff and family members claiming elderly residents had been mistreated.
Scottish Labour MSP Rhoda Grant said the issue must be tackled robustly.
She said: "Elderly abuse is terrifying for vulnerable old people and their families.
"There is no excuse for it and, where it occurs, abusers should be prosecuted."
Age Scotland's Will Searle said the rising number of reports being made was worrying, but he suggested it might partly be down to increasing awareness among families about their rights.
He added: "We hope that each case is investigated fully and that action is taken against anyone who is found to have not treated care home residents appropriately and with the respect they deserve."
Between 2011 and 2014 the Care Inspectorate received a total of 5,252 reports alleging that elderly people had been abused in care homes.
It rose steadily from 748 in 2011, 1,349 in 2012, 1,521 in 2013 to 1,634 last year.
During this same period a number of shocking cases emerged involving the ill-treatment of frail and elderly residents.
Last year, care worker Sharon Young, 40, was found guilty of abuse after she humiliated a severely disabled pensioner at Rosaburn House in East Kilbride.
In another case in 2012, Janice Glover, 46, was convicted of a callous campaign of abuse against 81-year-old dementia sufferer William Thomson at Claremont Nursing Home in Ayr.
Cases alleging abuse have also occurred this year. In April, two members of staff from Newcarron Court care home, in Falkirk, were suspended following allegations that residents were verbally and physically abused and, in August, a woman was arrested and charged by police probing claims of physical abuse at Colinton Care Home in Edinburgh.
The rise in allegations of abuse has emerged while the care industry goes through a major period of review.
The Scottish Government is currently revising its national care standards, which will set out what people can expect from all health and social care settings.
It is also looking to bring in legislation creating a new offence of wilful neglect.
It's hoped the changes will help drive up standards in the industry and ensure effective legal action can be taken in cases when a health worker inflicts "deliberate harm".
The measures are in step with The Sunday Post's Who Cares? campaign, which aims to drive up standards across the board in homes.
On Friday, Health Secretary Shona Robison, addressed almost 500 people from the industry at private care home body Scottish Care's annual conference.
At the event she spoke of the challenges facing the sector.
Responding to the figures obtained by The Sunday Post, she said: "It should be remembered the vast majority of care homes deliver high-quality care to their residents.
"However, any reports of mistreatment in care homes is obviously deeply concerning."
The details have also emerged as the industry looks to improve the way it cares for older people.
Scottish Care has just launched its own convention on the rights of care home residents. The document states older people should be treated with respect and dignity.
It also calls on homes to respond to "individual needs" and provide "equal access to resources, services, information and opportunity".
Ranald Mair, chief executive of Scottish Care, said any complaint about poor care or abuse was one complaint too many.
But he also pointed out that the rise in abuse allegations might be down to a greater awareness of how to report issues.
He said: "The number of complaints may not mean an increase in problems but an increase in people feeling able to complain.
"What's important is how has it been addressed and resolved."
The Care Inspectorate said the number of allegations in 2011 might have been lower than normal because a new system of reporting was introduced in April of that year.
A spokesman added: "If abuse takes place in a care home, the service must immediately make an adult support and protection referral to the local authority and police, who are responsible for investigating.
"We ask care services to notify us of such incidents and check to make sure the right referral is made.
"If the issue is about the quality of care provided, we may look into it and may use that to plan our inspections."Case study: Crude carers discussed sexual details in front of Doreen, 94
Doreen
BLAN BREMNER made an allegation of abuse to the Care Inspectorate after she secretly recorded care home workers humiliating her mum.
Blan was distraught when she listened back to her audio recording to hear a carer belittle her mum, Doreen MacIntyre.
When Doreen, 94, asked for "a hand" going to the toilet, her plea was met with the sound of slow clapping from a carer as the staff member amused themselves at her expense.
The two staff concerned also discussed sex in crude detail in front of Doreen.
The incidents, which occurred at Kingsmills Care Home, in Inverness, in September 2013, were investigated by the police and the local council.
However, both determined there was no indication of any form of mistreatment or wilful neglect.
The staff involved were suspended when the allegations were made and later resigned.
This year, the Care Inspectorate launched its own investigation into the standard of care provided in Doreen's case and upheld three complaints against the home.
The watchdog ruled the staff concerned acted in a "highly inappropriate" and "unacceptable" way towards her.
The Kingsmills facility was a Four Seasons Health Care home which was rebranded under the "brighterkind" banner, part of the same group, earlier this year.
The home was rated "very good" in all four care assessment categories by the Care Inspectorate after a visit in December last year.
Blan said: "I'm glad that the Care Inspectorate has looked into it and it has been upheld, but because it was in the past it doesn't affect their grades.
"We know there are good carers out there, but we're relying on them to whistleblow."
Kingsmills Care Home said it had tried to resolve Blan's complaints and was sorry it continued to cause her distress.
The home added that authorities had determined there was no indication of any form of mistreatment or wilful neglect.
However, it said the two carers concerned spoke in a way that was inappropriate and disrespectful, had failed someone in their care and let down their colleagues.In my view: Judy Downey, Chair of the Relatives & Residents Association
Judy Downey
PEOPLE going in to care homes now are much older and frailer and with more complex conditions than ever before.
I would suggest that the rise in reports of abuse is partly due to the increased frailty and growing demands of the care home population.
We expect a low-paid, unskilled work force to deal with more and more complicated and difficult situations.
However, the figures on care staff who have had training in dealing with conditions such as dementia can be lamentable.
Abuse takes a number of forms.
There's abuse that is deliberate and evil and there's abuse that comes about through a lack of training, support and supervision of staff.
If a carer is looking after 10 people and one person needs the toilet but is left to wet themselves, I would call that abuse.
But it may be because of the conditions they are working in.
We need to invest in quality.Response
Shona Robison (Chris Austin / DC Thomson)
ONE of the major discussions about improving standards in care homes is the issue of workers' pay and training.
Speaking at private care home body Scottish Care's annual conference, Health Secretary Shona Robison said the industry was facing many "changes and challenges".
She said having a skilled workforce was "essential to making these changes happen" and that attracting and retaining the "right people" was key to delivering this care. She said "a key factor in recruiting and retaining staff to the sector is pay".
Robison added the Scottish Government supports the living wage which, if applied to all care homes, would see workers paid at least £7.85 an hour.
She said the government was taking "direct action" but there might have to be a balance to ensure better wages didn't come at the expense of the provision of care homes.How my wife helped me live with dementia… and how I cared for her until her dying day – click here to read more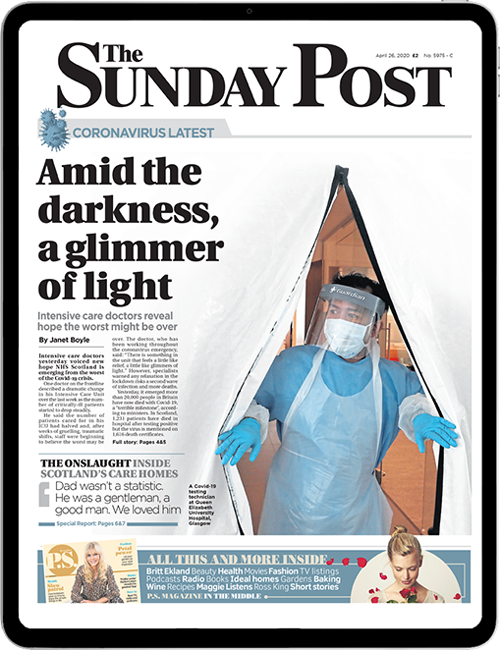 Enjoy the convenience of having The Sunday Post delivered as a digital ePaper straight to your smartphone, tablet or computer.
Subscribe for only £5.49 a month and enjoy all the benefits of the printed paper as a digital replica.
Subscribe