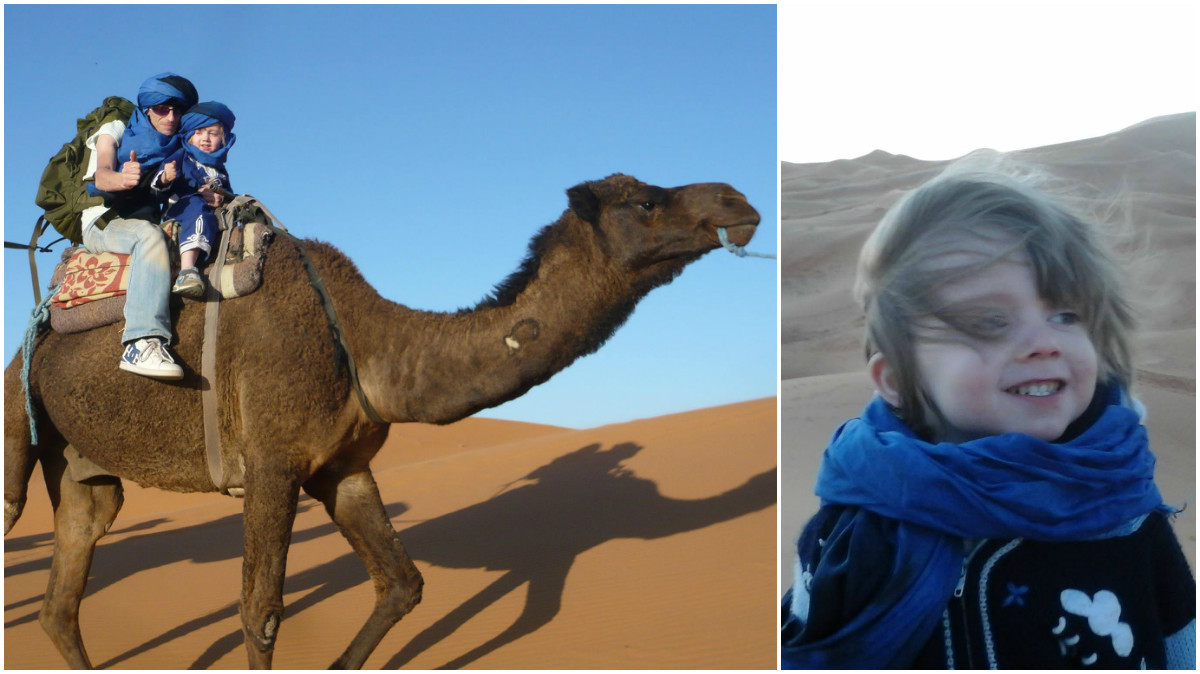 MOST children are happy playing in a sandpit.
But little Jayden Shields has taken matters a step further with an incredible adventure in the Sahara.
The dune-busting four-year-old has just completed a journey across the inhospitable desert on the back of a camel with his dad John.
The pair slept under the stars amid the wind-blown sand dunes.
They carried out the three-day Saharan trek to raise money for the charity, Crohn's and Colitis UK.
The cause is close to their hearts after Jayden's aunt Joanne died of complications linked to colitis in 2012. She was just 35.
The pair flew to Morocco last Saturday before being driven into the desert to start their trek.
John, 33, of Largs, Ayrshire, said: "Jayden loves the beach and animals so I thought I would do something a bit further out.
"My sister Joanne loved to travel. I want to keep Jayden connected to her. I want him to be a bit of a traveller like his aunt."
Temperatures in the Sahara can soar as high as 54C (130F).
The arid landscape is also home to a host of deadly animals such as the horned viper and deathstalker scorpion.
Despite this, Jayden, who looks like a mini Lawrence of Arabia in snaps of their adventure, loved every second of it.
Colitis and Crohn's are incurable bowel conditions which can have a devastating impact on sufferers' lives.
Dan McLean, director of Crohn's and Colitis UK, said: "Camel trekking can be a tough challenge for anyone, so we are full of admiration for four-year-old intrepid explorer Jayden and his dad John.
"We are touched they are raising funds for our charity in memory of Jayden's aunt."
Donations to the campaign can be made here: https://www.justgiving.com/jaydenjohnshields/