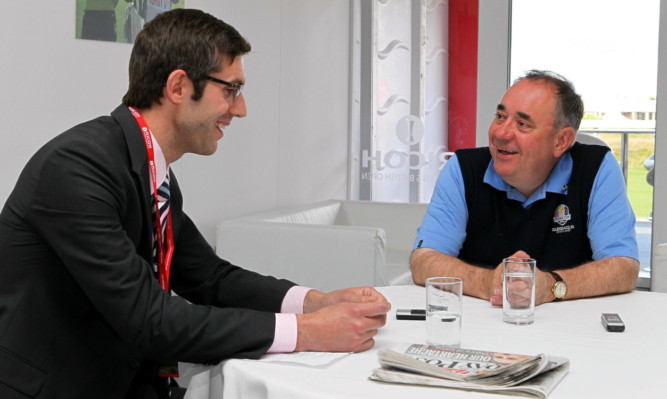 First Minister Alex Salmond has backed the idea of putting a cap on the amount that a household can be paid in state benefits.
Speaking in an exclusive interview with The Sunday Post, he insisted he'd take the "hard edge" off the current benefits system with a new "work should pay" approach to welfare if voters back independence.
The UK Government's cap on welfare payments of £26,000 per household is hugely popular with voters but reviled by the left-wing elements of the SNP.
But asked if he supported the benefits cap, the party's leader said: "If you have the right cap deployed in the right way, then that is a reasonable thing to have."
Salmond also dismissed fears about how multi-billion black holes in cross-border private pensions will be dealt with in the event of a Yes vote, insisting a deal to fix the problem could be struck.
Scotland's welfare bill topped £17 billion last year with spending per person north of the border higher than the rest of the UK.
Salmond said: "We don't believe we can change everything overnight. We will inherit a structure of a benefits system and then we will make the changes required to take some of the hard edge off. The government in Westminster seems to reserve the most punitive of its behaviour for the poorest in society. We believe we can make things better and fairer."
He continued: "I support the principle that work should pay but I don't think that people with disabilities should be humiliated in assessments as is happening with the Tory UK Government.
"It is possible to evolve a system where work pays without humiliating people. We are not going to change the things which are sensible."
Asked if he would regard the current benefits cap as sensible, he said: "I believe in incentives, which should apply to people on low incomes not just people on high incomes.
"And I think we have good credentials on this because in the areas we control we have defended universalism."
The SNP administration was under pressure last week to explain how multi-billion pound deficits in private pension funds would be dealt with after a Yes vote. EU rules mean that cross-border occupational pension schemes including those for charities, universities and big employers such as RBS must have enough funds to cover their liabilities.
The majority don't currently meet that criteria but do have decades-long recovery plans in place. However, such long-term arrangements are not allowed under EU rules. Salmond claimed that to present the issues as "some great immoveable problem" is "nonsense".
He added: "The way to deal with it is to get a derogation so nobody is forced into a more accelerated settlement of the pension deficit and secondly, an option of splitting the schemes (between Scotland and what is left of the UK) and we'll outline that in our pension paper."
Salmond has faced criticism from within his own party that the pro-independence campaign has been too tame so far, spending too much time trying to reassure people that many things, such as currency and the monarchy, will not change in the event of a Yes vote.
The First Minister said: "We put forward the reality.
"There is no point in saying things are going to change for the sake of change; you put forward change where it is necessary to change.
"We want to change the political and economic union for Scotland because it is simply not working."
Despite trailing in the opinion polls which show barely a third of Scots back separation, Salmond said he felt the tide was turning.
He explained: "The more people get information, the more likely they are to vote yes and that is why with more than a year to go we are in a grand position.
He went on to say the rival camp had "fired a lot of their stuff far too early", adding: "If you're going to embark on a project to frighten people then as disreputable as this is, you should start it as late as possible.
"People want to hear about what you are going to do about this country, not what you think about the other side. Their campaign is to present everything as a problem."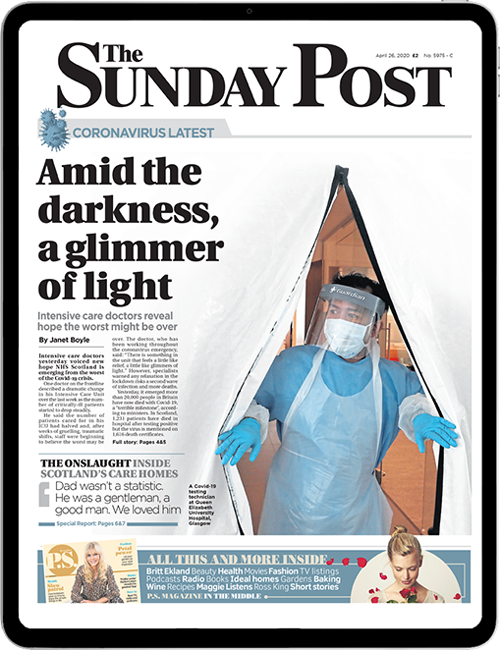 Enjoy the convenience of having The Sunday Post delivered as a digital ePaper straight to your smartphone, tablet or computer.
Subscribe for only £5.49 a month and enjoy all the benefits of the printed paper as a digital replica.
Subscribe