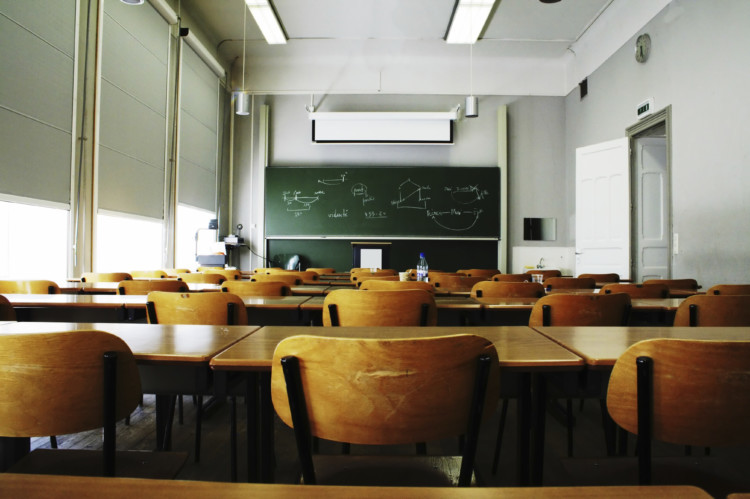 Children who opt out of saying prayers and singing hymns at Scottish faith schools are being threatened with expulsion.
Evidence submitted to MSPs claims headteachers are trying to remove children or pressure them into switching school if they exercise their right to opt out of religious observance at denominational schools.
And dozens of schools are failing to adequately inform parents about their rights when it comes to deciding whether or not to take part in religious aspects of the curriculum.
The Sunday Post has learned of a case in which a girl was told she would have to leave her Catholic school if she did not take part in a traditional church ritual.
Critics last night described the revelations as "very worrying".
The Scottish Secular Society claim they are aware of "several" cases in which pupils have been forced to change school.
Caroline Lynch, the organisation's chairwoman, said: "It's awful. One girl was told that if she didn't learn part of the catechism then she'd be excluded.
"In the last two months I've heard from three sets of parents whose children have been threatened with exclusion or told they were not at the 'right' school."
The Scottish Secular Society is petitioning Parliament to change the law so parents and pupils opt in to religious observance rather than opt out.
Lynch blames headteachers who believe that children who go to a religious school are automatically obliged to join in with religious observance including hymns, prayers and bible study.
She added: "Sometimes headteachers just don't understand the law. But, in some cases, it is people who believe that if a child is at their school then religion is part of the programme. That's not acceptable. There's a host of reasons why people send their kids to a particular school."
Scotland has 370 state-funded faith schools of which three are Episcopalian, one Jewish and the other 366 Catholic. Just over a third of Scots claim to have no religion.
Figures collated by the Scottish Secular Society show at least 26 schools in Scotland are failing to include information about the right to opt out in their handbook, which they are obliged to do.
Michael McGrath, of the Scottish Catholic Education Service, said: "Catholic schools are expected to comply with council policies and Scottish Government guidance on the provision of religious observance.
"All parents have a right to withdraw children from religious observance on grounds of conscience.
"However, where a parent chooses a Catholic school for their child's education, they choose to be part of the school community and to opt in to the school's ethos and practice which is imbued with religious faith and religious observance. If a parent was concerned about this they would surely choose a school which does not have a faith character."
One Christian mother contacted the Scottish Secular Society after opting her children out at their request because they said they no longer believed.
She claims the school told her that if she went ahead they would be excluded.
The Humanist Society Scotland's Gary McLelland blasted: "If a parent is being forced to remove their child from a school then the rules are not being followed. That would be horrific."
Next week, The Humanist Society and the Church of Scotland will urge religious observance in schools be changed to "time for reflection" to make it more inclusive.
A Scottish Government spokesman said current legislation and guidance around religious observance is "appropriate" and is not persuaded a move to an opt-in system would be helpful.
Mum's battle to opt out
The decision to pull her children out of religious observance sparked a three month battle with their school for one mother.
The woman, who asked not to be named to protect her children, informed the Catholic school she was exercising her right to opt out but the message failed to get through to the teachers.
She said: "It was a battle and at one point my daughter's guidance teacher was saying to her if you carry on down this road you will be excluded.
"People say to me why don't you pull them out, but they are settled in all other aspects, such as their friends, and you don't know what views your teenagers are going to have years down the line when you are choosing schools for them.
"I'm a Christian but my son is an atheist and the school needs to respect that. I've wondered if there is so much resistance because they know they'd have a staffing nightmare if more people chose to opt out."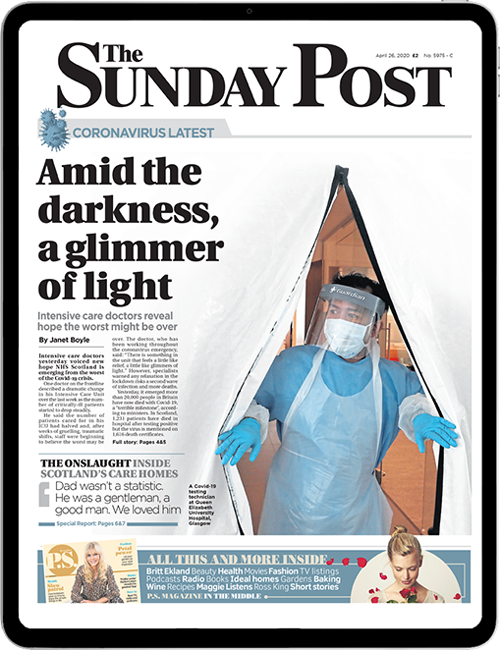 Enjoy the convenience of having The Sunday Post delivered as a digital ePaper straight to your smartphone, tablet or computer.
Subscribe for only £5.49 a month and enjoy all the benefits of the printed paper as a digital replica.
Subscribe