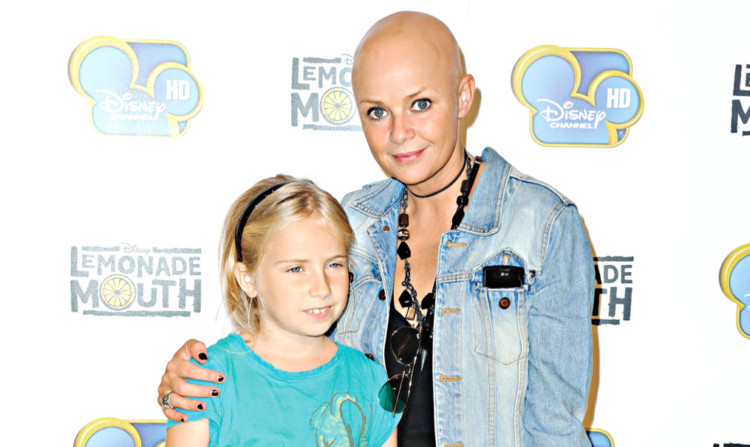 Gail Porter is still smiling despite her well-documented troubles.
When Gail Porter tweeted a picture with the comment 'my single life', a string of her Twitter followers replied with surprise that there was no man in her life.
Yet the Scottish TV presenter says she's in no rush to find another man. At least if her daughter Honey, 11, has anything to say about the matter.
"I've been single for ages two-and-a-half years, a long time. Honey's quite happy though. She doesn't want me to see anyone ever!" laughed Gail, 43.
"She says, 'well mummy, you're bald and 43', and I tell her not to write me off yet because there's still a chance of meeting someone, somewhere, somehow. She says 'really?'."
Any man wanting to pursue Gail will have to run hard to keep up. Literally. The Sunday Post caught up with her during a stay at a 'boot camp' on the south coast.
"It involves doing lots of exercises, eating healthily with no coffee, no sugar, no anything! When I go for it I go for it. This morning I've done a two hour trek, an hour's boxing, an hour of yoga then we had some vegetables. Then I've got an hour's run and some Zumba."
Looking after herself has helped Gail get over her well documented health problems, which saw her admitted to hospital after a nervous breakdown.
"Keeping fit keeps me sane but the hair isn't coming back, although I've written that off. I'm so used to it that I forget until kids stare at me.
With youngsters she jokes that she has 'left her hair on the bus', but she's less forgiving with adults.
"A white man van once shouted out the window, 'oi, baldy!'. But he didn't notice that the traffic lights in front had turned red. I went up to his window and he was mortified, willing the lights to go green.
"I just stood there saying 'excuse me, could you wind your window down please?'. He didn't bargain on a feisty Scottish girl asking him to step out of his cab and settle it!"
Gail will be in Dundee tomorrow to help launch Dundee-based Jenny McLaughlan's latest invention, the coding system 'I Am Lost', which aims to help reunite people with their lost property via an app and website. She reckons it will be a hit.
"I leave things everywhere, like jackets and phones. I'm really ditzy. The other week I left my full handbag on a train. A guy on the train handed it in and I got everything back. I couldn't believe it. It was so kind of him."
Gail says she does her best to help others who have lost valuables.
"I found a guy's bag at the Notting Hill Carnival once. It was full, with wallet, house keys and so on. I looked in the wallet and found out what bank he was with.
"The bank couldn't give me his details but I gave them mine and later he rang me up. He'd had to sleep outside because he didn't have his keys and no money. He bought me a box of chocolates, which was very kind."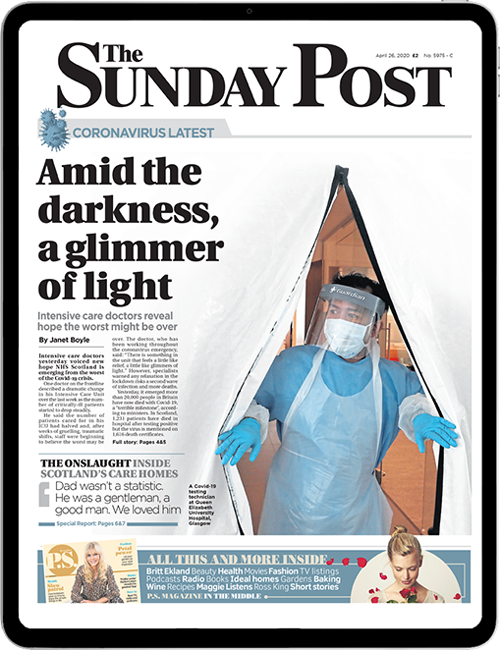 Enjoy the convenience of having The Sunday Post delivered as a digital ePaper straight to your smartphone, tablet or computer.
Subscribe for only £5.49 a month and enjoy all the benefits of the printed paper as a digital replica.
Subscribe