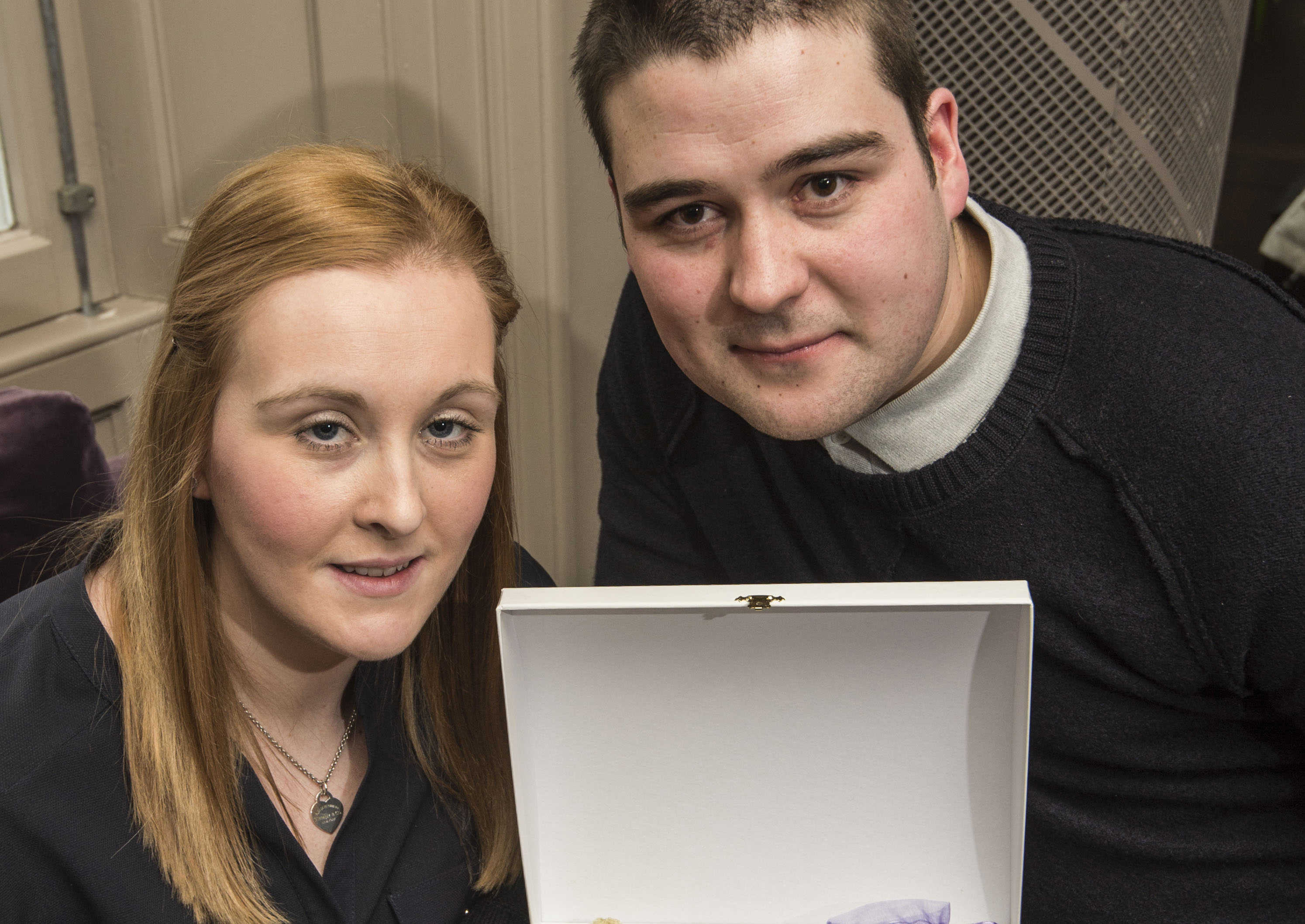 "But Sofia died at 22 weeks and three days so there was nothing – no official recognition that she had been here at all," says dad Robert, 27.
Now Robert and his partner KellyLouise Ballantyne, from Glasgow, want to help change the law which states that "non-viable" babies younger than 24 weeks are not entitled to a stillbirth death certificate.
The couple, who are also fundraising for bereavement charity SiMBA which provides memory boxes for parents whose babies are stillborn, have written to First Minister Nicola Sturgeon asking her to look at the legislation which lays out when babies are classed as "non-viable".
"She was our first baby and we loved our wee girl from the moment we knew KellyLouise was pregnant," says Robert.
"She existed and it feels too cruel that because she was a stillbirth at that stage, her birth was classed as a late miscarriage.
"It was no miscarriage. KellyLouise had to go through labour – Sofia existed."
The couple knew at 13 weeks that Sofia had a chromosome abnormality, "but we were going to have our baby no matter what. We didn't care if it was Down's Syndrome or something else – we were prepared to deal with it."
However, a scan on October 19 – 22 weeks into the pregnancy – revealed that Sofia had died in the womb. The next day KellyLouise was taken to Glasgow's Princess Royal Maternity Hospital where she was induced.
"It took hours for labour to begin and then I had a bad reaction to the diamorphine," says the 26-year-old foreign exchange consultant.
Robert adds: "I was really worried. I thought I was going to walk out of there without the two of them.
"Sofia arrived at 1.56am on Saturday morning, October 22. I'd always known we were having a girl – I'd even bought girl's baby things.
"I loved her from the moment we knew she was coming. They took her away and cleaned her and she was put in a cuddle cot and given to us but we didn't know what to do – she was so tiny.
"We waited three hours until a midwife told us we could hold her."
KellyLouise adds: "The midwife had warned us that she didn't look like a baby so we didn't know what to expect, but she was beautiful. I felt she looked like my gran.
"We had 12 hours with her and we got to the point where we really didn't want to give her back."
It was only then that the couple – who have been together since school – were told that as she was just
22 weeks and three days, she didn't qualify as a stillbirth and therefore there would be no official record of her death.
"We were asked about burial or cremation and we didn't want her being buried in a box with other babies as we wouldn't be allowed a headstone, so we organised our own funeral," says Robert.
"She came into the world sleeping but then I discovered I couldn't register her death. Like she was never here. I think that's an appalling situation and needs to be changed.
"I want to open up a major debate about this. I think if a woman goes through labour and gives birth to a stillborn baby then the parents should be allowed to have their child officially recognised.
"It's too cruel to tell them their baby doesn't count.
"I've since found out that the limit in the US and Canada is 22 weeks – so Sofia would have been registered there.
"In Germany it's done by weight – babies over 500g are registered and she was 718g.
"It's only here that she's not legally recognised.
"And yet at the same time, we had to fill out council forms and pay to bury her body, so there's a lot of confusion surrounding the whole issue.
"I wrote to Nicola Sturgeon and she has responded saying that while there's no medical reason to change the law as it stands, there is a government panel looking at all issues regarding stillborn babies and there is the possibility that some kind of certificate might be granted in future.
"In 1998 the viability age was 28 weeks so there has been progress – I just want there to be more."
A post mortem revealed that Sofia had Turner's Syndrome, a rare condition which caused her chest wall to swell, preventing the development of her lungs.
Robert carried Sofia's coffin into the funeral service.
"I'll never walk her down the aisle to get married so I had to do that for her."
Sofia should have been born in two weeks time on February 17. The couple are bracing themselves for the day – but in the meantime have organised a charity football match at East Kilbride's stadium to raise money for SiMBA.
"The memory box we were given is so precious to us," says Robert.
"SiMBA have given us so much support that we wanted to do something constructive in our loss.
"So we've organised the football match and we're hoping to raise £5,000. We can't do conventional things as parents but we want to do something positive."
---
In my view: Sara Fitzsimmons, SiMBA executive director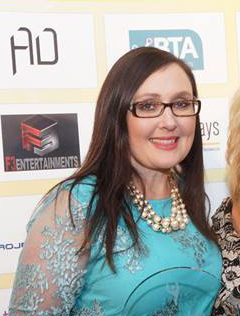 SiMBA is hoping to work on a project with the Scottish Government and Sands UK in developing a certificate of recognition for babies born under 24 weeks gestation.
That would not be a legal document at this time, but hopefully a nationally recognised certificate that could be implemented into all maternity units giving parents some comfort and the babies the recognition they deserve.
---
The Sofia Chapman Cup will be played today (Sunday 7th) at K Park, Strathaven Road, East Kilbride, G75 0QZ, kick-off at 10.30am.
Tickets are £5 and available by calling 07823380197 or via the Facebook page The Sofia Chapman Cup.
Donations can also be made through virginmoneygiving.com