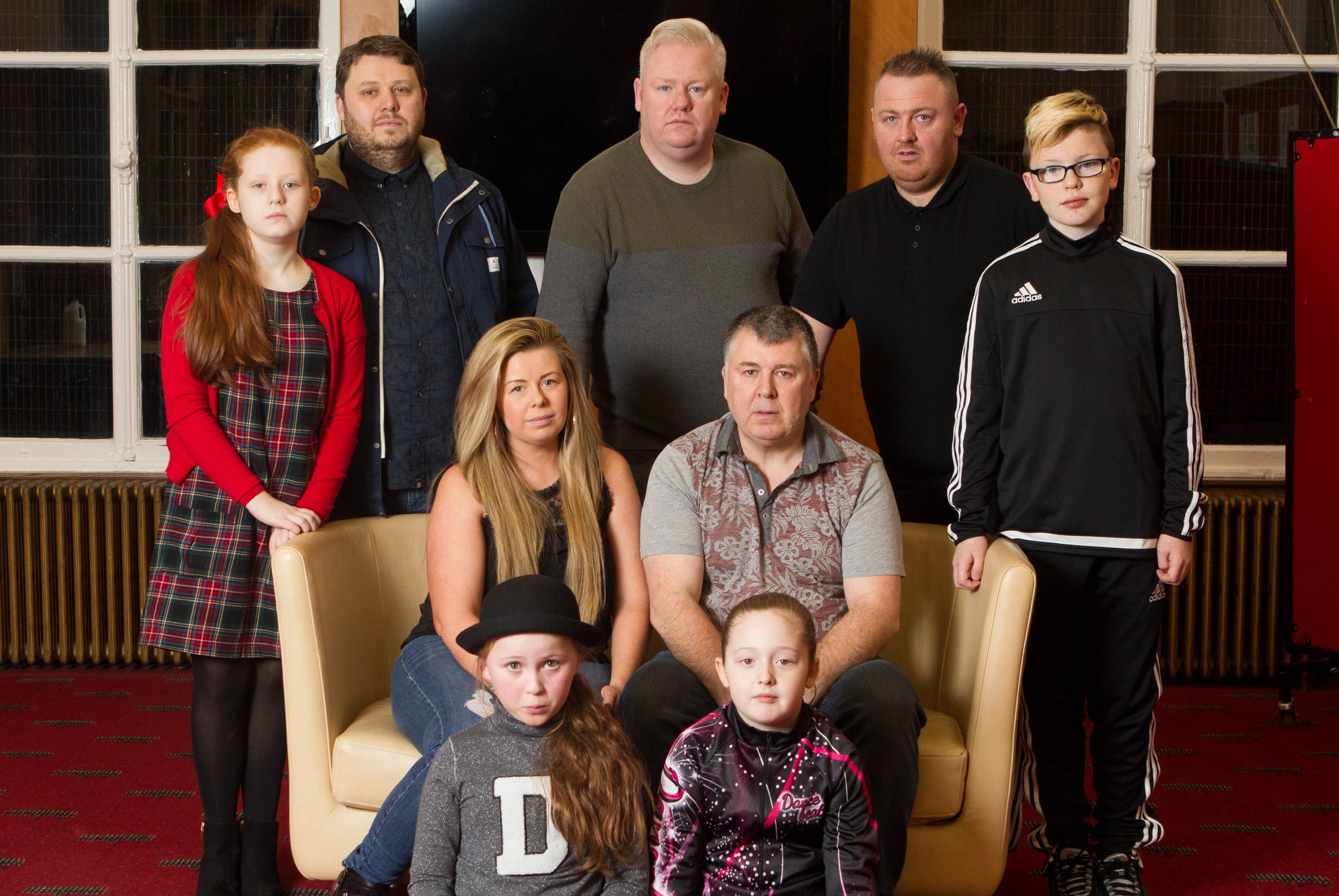 The Maguires and the McCartneys, who are related through their late mums, sisters Maggie and Pauline, have been told they have a 50% chance of carrying a gene which could radically shorten their lives.
Many of the Glasgow-based relatives now face the stark choice of finding out whether they have inherited the lethal genetic condition familial amyloidosis – or whether they're in the clear.
For many, the life-or-death decision has been branded a form of Russian roulette, with the odds stacked against them.
The rare condition, which attacks the vital organs, causing them to shut down, has already taken a terrible toll on Maggie and Pauline, their brother George, and dad Paul, who all died from it.
It is now beginning to affect 37-year-old Gary Maguire.
Tests are available to see if he carries the faulty gene.
He is now considering going through with them after experiencing a number of worrying twinges.
"Now I'm 37 I have had a couple of kidney infections and fear it is time to be tested for the gene," said Gary of Darnley, Glasgow.
"It's an agonising decision. Until now, I have lived with uncertainty."
Last year a consultant urged Gary to get tested, but he has still "not gone ahead and done it".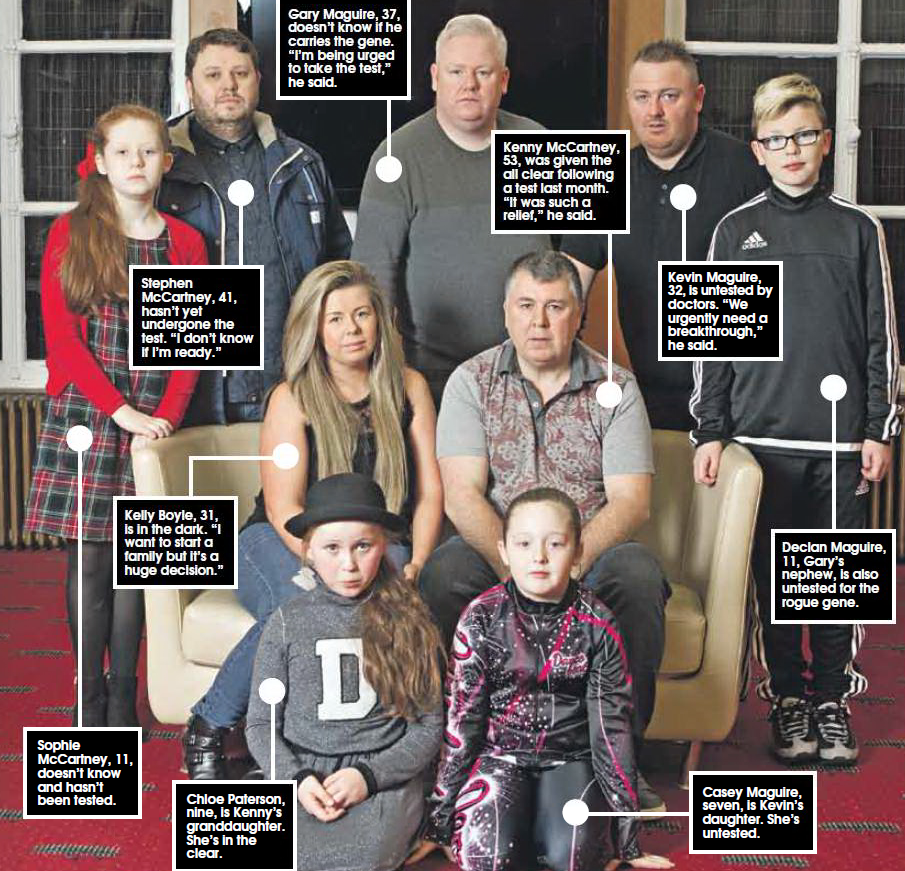 Most sufferers of familial amyloidosis, which strikes just one in 100,000 families, die young, normally in middle age, from kidney failure.
Gary's brothers, Kevin and Paul, don't know whether they're carrying the ticking time bomb condition either.
Kevin, 32, a joiner from Cardonald, Glasgow, believes he is too young to be screened.
"I am not ready to find out," said Kevin, who's married to accountant Cheryl, 33, and dad to seven-year-old Casey.
"I have a lot more living to do and I want to work hard and enjoy family life.
"But I know I will probably opt for testing around 50.
"There has to be a breakthrough soon to stop this in its tracks."
The eldest brother Paul, 41, said: "My mum fought on bravely well but it was heartbreaking to watch.
"But she taught us how to cope should we face it ourselves."
The family's biggest hope is a miracle medical discovery which would allow doctors to repair the faulty gene or prevent the way it destroys organs with dangerous protein build-ups.
"This has been killing our family for generations," said Gary, who's aware it could be many years before medical science has found a cure.
"It's picking us off one by one," added the award-winning youth worker, who's also very aware a crop of school-age children, the next generation of the family, are growing up and will have to make the same, scary life decisions as the current adults.
The younger generation include Sophie McCartney, 11, whose dad Stephen, 41, hasn't been tested,
Kevin's daughter, Casey, seven, and Paul's son, Declan, 11, are also untested.
There are currently an extended family of 22 cousins, brothers, sisters, aunties or uncles, nieces, nephews and grandchildren who face the simple blood or urine test.
All are descendants of grandad Paul.
One member of the family, Kenny McCartney, 53, summoned up the courage to get tested last month and was given the all-clear.
"I feel hugely relieved for me, my three children and three grandchildren, as I can't pass it on," said the rail worker from Govan, Glasgow.
"But I worry about the rest of my family who live with the painful uncertainty of not knowing, and the dilemma whether to be tested."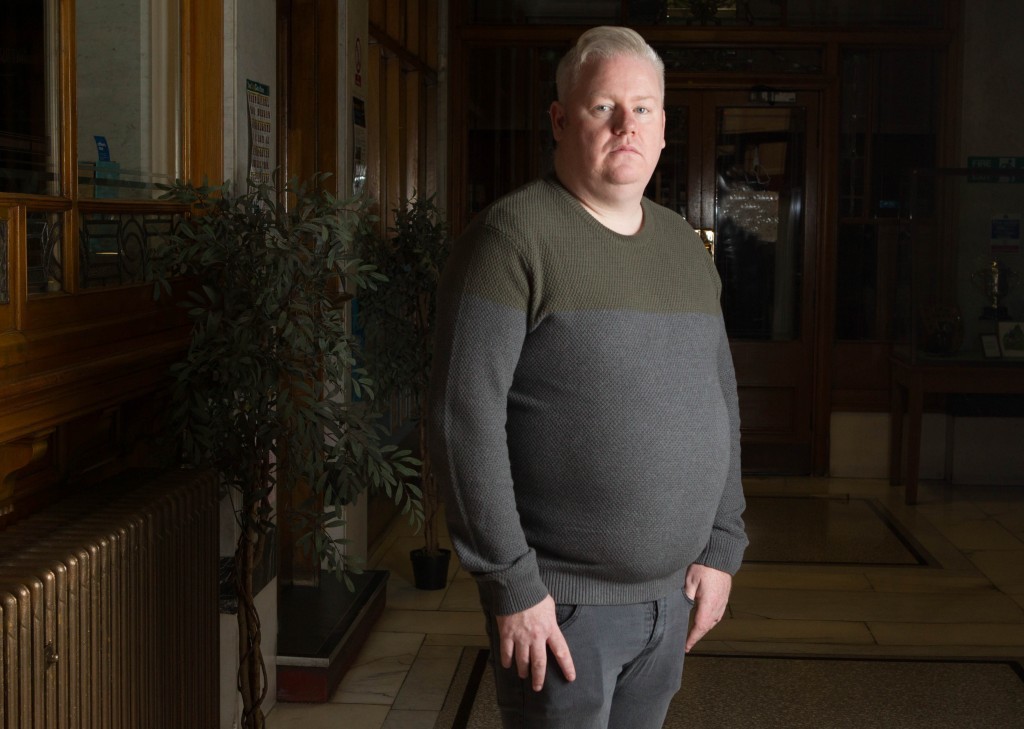 Kenny's brother Thomas, 50, a customer quality manager who now lives in Flensburg, Germany, is planning to get screened the next time he returns to the UK.
"I didn't take the test about 10 years ago as it could have affected my life insurance, mortgage and other important issues," he said.
"I was just about to start a family so I thought it best to be ignorant for those reasons.
"But the older I get the more I realise it might be better to know.
"For me it's too late but while my children have a chance, then it is vitally important."
Cousin Kelly Boyle (nee McCartney), an accounts assistant from Drumoyne, Glasgow, knows only too well the heartache the condition can cause.
Her mum Pauline died of organ failure after a brave fight against it, she said.
"She had a transplant but it failed and she went back on dialysis and died from a burst blood vessel," Pauline said.
"Her veins were weakened by the illness."
---
READ MORE
Shock for mother and daughters at coeliac diagnosis
Grieving mum urges UK authorities to stop using artificial pitches over 'cancer risk'
---
Kelly, 31, whose pals are all starting families, described having children with her husband as a "huge" decision.
She hasn't started a family yet and knows there's plenty of time to try, should she choose to do so, but bringing a little one into the world who faces the same uncertain future has caused her hours of endless agonising.
"It's a huge decision for me to have a family," she said.
"I'm now looking to see if there have been any breakthroughs in embryo selection which could spare my children this."
To date Gary has worked tirelessly to raise more than £50,000 for research into the disease.
"If we can't be cured then we must work to give the children who have inherited the gene some hope," he said.
Last night expert Professor Philip Hawkins, from University College London, said "great care" is given to counselling and testing.
He said: "Not everyone with familial amyloidosis will develop the illness.
"But this family seem to have a very active form judging by the numbers who have died.
"There is no definite treatment currently except for dialysis and transplant if patients are well enough.
"A glimmer of hope lies in drugs being tested to make the gene less harmful.
"Another study is ongoing to clear harmful blood proteins which damage the vital organs."
Visit http://glasgowpurplekidneyball.yolasite.com for more information about the family's fundraising.
Do you have a real life story for The Sunday Post? Call us on 0141 567 2776 or email jboyle@sundaypost.com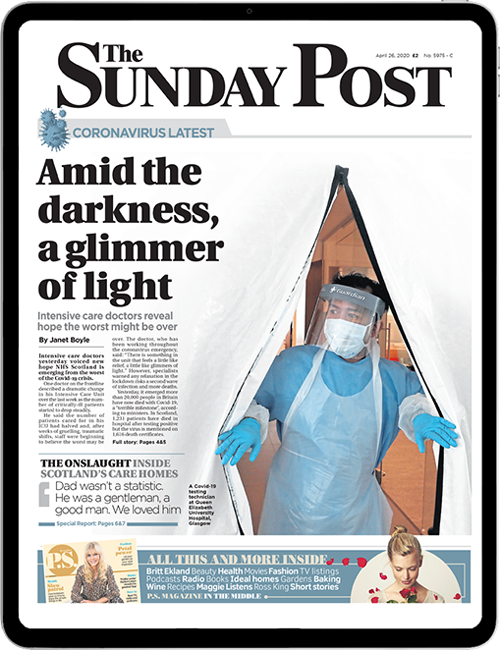 Enjoy the convenience of having The Sunday Post delivered as a digital ePaper straight to your smartphone, tablet or computer.
Subscribe for only £5.49 a month and enjoy all the benefits of the printed paper as a digital replica.
Subscribe