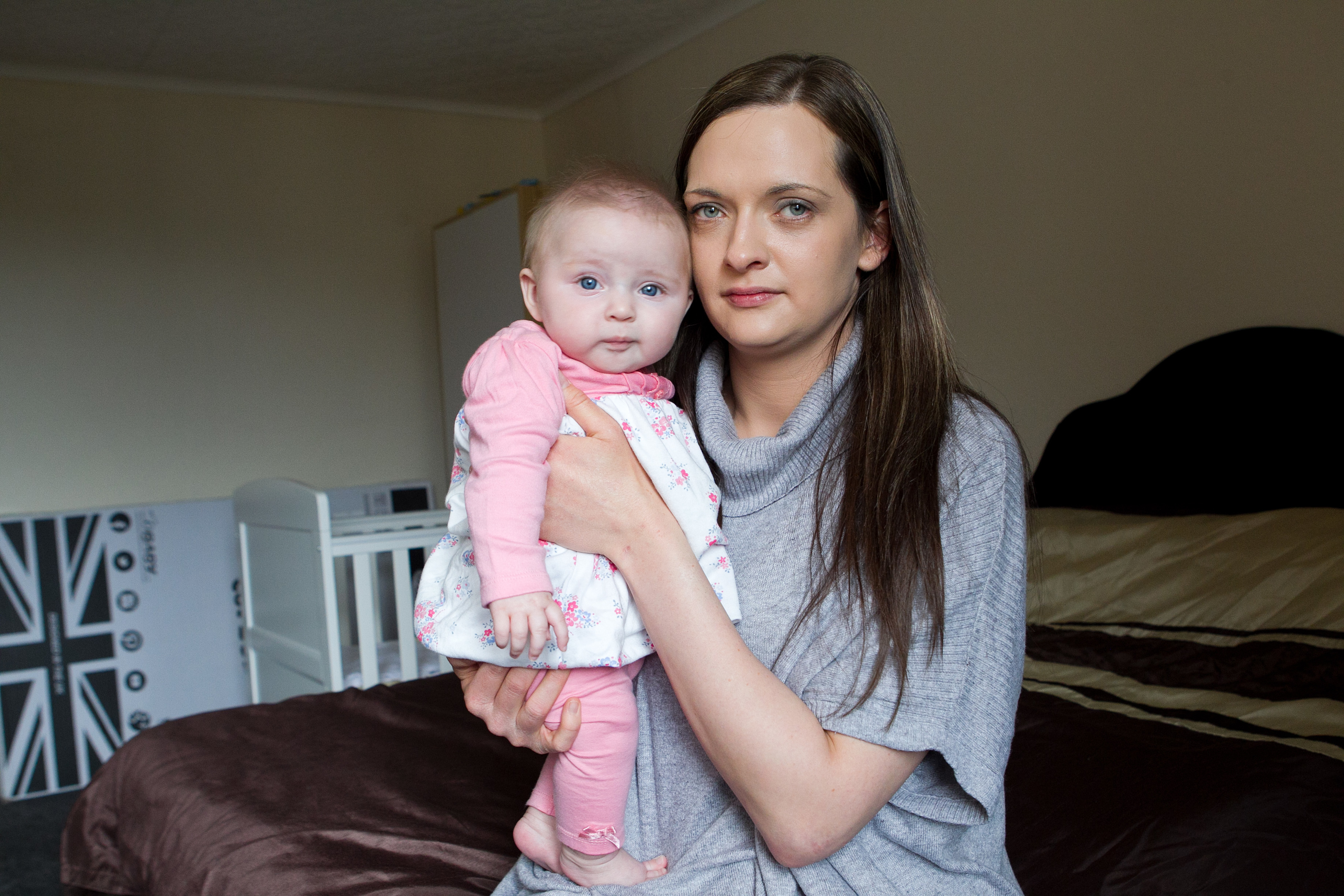 Kerry Symington was in labour and her waters had broken when midwives at Kirkcaldy's Victoria Hospital rejected her pleas to be allowed into the hospital's labour suite.
She went home in tears and immediately had her fourth child in her bedroom.
It was delivered by partner Andrew Cairns and paramedics, but she suffered massive complications.
She haemorrhaged and lost so much blood she had to be placed on a long-term course of iron tablets afterwards.
The "traumatic" episode has now prompted Kerry to sue for damages.
"I want to prevent this happening to other mums," the 30-year-old said.
"It is only a matter of time before someone dies."
The full-time mum, of Glenrothes, was driven to the hospital seven miles away by Andrew on December 29 last year.
After having three children she said she knew "all the signs of impending birth".
"But I was sent home by midwives and told to take painkillers," she insisted.
"I felt they were wrong but I had no option to do as I was told. I was not up to putting up an argument."
The worried mum took a bath at home and slept for two hours then called her community midwife as the pains were becoming crippling.
"She said I was in labour. My waters broke and I called the hospital," Kerry said.
"They told me to come in so they could examine me, but I was sent home again. They said they needed the beds.
"I was so distraught at being told to leave the hospital again I called my mum, Lynne, in tears from the hospital car park.
"She was in Kirriemuir, 43 miles away.
"She was frantic and couldn't believe I had been told to go home after being in labour for so long.
"It was made clear to me by a midwife that I was being turned away because there were no beds."
After returning by car to their terraced home in Glenrothes, Kerry went straight to her bedroom and prepared to give birth unaided.
She didn't want her three children, Holly, nine, Hannah, eight, and Max, four, to witness it.
"I knew in my heart of hearts my baby would arrive soon and did not want my wee ones to see it.
"It would distress any child to see their mum in the final throes of labour," she said.
"Andrew's dad, Alastair, looked after the wee ones to keep them well out of the way.
"I was in terrible pain getting into bed and I then started to give birth.
"Andrew was by my side trying to help me cope.
"In desperation he called 999 to get an ambulance crew here fast.
"But our baby began to arrive and the operator had to talk him through it.
"The paramedics arrived just as Lacey was being born and then I began to haemorrhage.
"Next door our wee girls were terrified and screaming because they could hear all the noise.
"The paramedics worked furiously to try to stem the huge amount of blood.
"My baby and I were then transferred to the maternity unit with blue lights flashing."
The stoic mum said she felt dizzy and faint after losing so much blood.
"I felt distraught and scared after everything I had been through, but the hospital staff just said: 'These things happen'.
"A midwife manager called me within a few days to apologise but it sounded like they were just trying to appease me.
"There was no reassurance this wouldn't happen to another mum."
Kerry is so angered by her frightening experience that she is calling on Scotland's health minister to investigate the shortage of maternity beds.
"I want to prevent this happening to other mums. I really feel I was lucky to survive."
Kerry has instructed leading litigation solicitor Cameron Fyfe, of Drummon Miller, to sue NHS Fife for her traumatic experience and serious iron deficiency afterwards.
Mr Fyfe said: "Kerry has instructed me to intimate a claim for damages against NHS Fife. She is seeking compensation for the severely traumatic experience she suffered.
"I have dealt with many medical claims but the circumstances of this are unique."
Postpartum haemorrhage – serious bleeding after delivery – is the leading cause of maternal mortality globally according to the World Health Organisation.
An NHS Fife spokesperson said it "does not turn mothers away from the Maternity Unit at the Victoria Hospital as a result of bed pressures".
The spokesperson added: "NHS Fife does not comment on individual patients. The safety of patients is our number one priority and we are extending an invitation to Miss Symington to meet with our senior staff to resolve any concerns she may have."
Gillian Smith, director of the Royal College of Midwives for Scotland, said: "There is greater pressure on midwives and maternity services from mothers with complex medical needs." However, she said she would be "surprised" if a mum in established labour was sent home.
---
READ MORE
Baby Brody nearly died hours after traumatic birth
Smiles better: Five-year-old Donald fights back after flu left him in a coma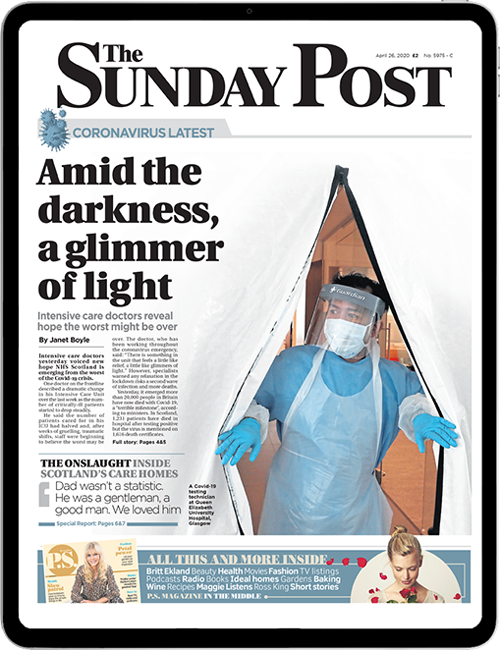 Enjoy the convenience of having The Sunday Post delivered as a digital ePaper straight to your smartphone, tablet or computer.
Subscribe for only £5.49 a month and enjoy all the benefits of the printed paper as a digital replica.
Subscribe