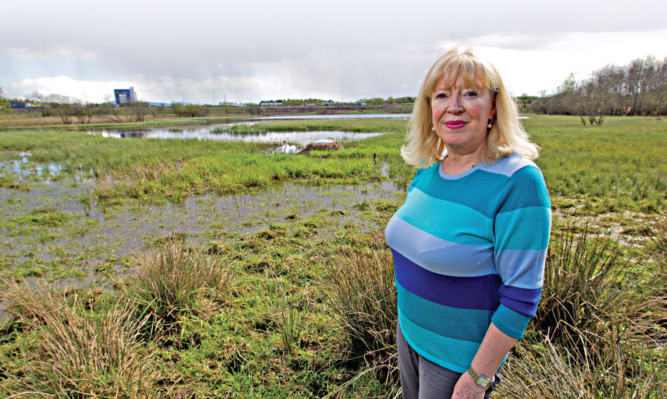 The area to be searched for tragic schoolgirl Moira Anderson was once described as the perfect place to dump a body.
Lord Advocate Frank Mulholland last week announced that a forensics expert involved in the World's End murder case would lead a new search for the Coatbridge youngster, who disappeared in 1957.
Now we can reveal the search for the 11-year-old will zero in on a spot her suspected murderer, Alexander Gartshore, once made a chilling comment about.
Prime suspect and convicted paedophile Gartshore told his daughter, Sandra Brown, when she was just four or five, that Dick's Pond in Carnbroe, North Lanarkshire, would be ideal to dispose of a body that no one wanted found.
"We used to go on walks in that area a lot when I was a wee girl and one stands out for me," explained Sandra, who fought for more than 20 years to see her father charged with Moira's murder.
"There were swans in the pond and he was throwing stones and half bricks at them. Then he said there was a mine shaft underneath and no one knew how far down it went.
"He said if a body was put out there it would never be found and if he ever wanted rid of something that's where he'd put it.
"I'll never forget those words because they gave me such a start."
Moira Anderson
The Cold Case Unit's interest in the area emerged after the failed search of a grave in nearby Old Monkland Cemetery in January 2013.
The wave of worldwide publicity that followed resulted in a number of new witnesses coming forward, including one woman who positively identified Gartshore dragging a young girl by the arms on the afternoon Moira, pictured below, disappeared.
"There are other reasons the area is of interest," Sandra continued. "My dad grew up nearby and knew the place.
"Also, the Dick family the pond was named after owned the local farm and were cousins of Moira. The Andersons would visit them, so the place would also be familiar to Moira. For that reason maybe she wasn't alarmed to be taken in that direction by my dad."
Moira disappeared on February 23, 1957 during a snowstorm. She had gone to buy errands and took the bus into town. Gartshore was the driver and the last person to see her. Last year the Crown Office took the unusual step of issuing a statement in which they laid out the evidence against Gartshore and said he would have been indicted for Moira's murder were he still alive. The bus driver died aged 85 in 2006.
Lord Advocate Mulholland has said the case will remain open until her remains are found and her family receives closure.
Sandra added: "It's beyond the call of duty what the investigators are doing now. But Moira is the longest-running cold case in Scotland and we're not allowing the country to forget."
A meeting to discuss the proposed search is expected to take place in Edinburgh this week.
It has been revealed that Professor Lorna Dawson will examine the Carnbroe area of the Lanarkshire town. The Aberdeen-based geoforensics expert runs a lab dedicated to forensic soil science. She has worked on more than 70 cases from around the world and helped bring World's End killer Angus Sinclair to justice last year.
She was one of a number of expert witnesses who gave evidence at his trial at the High Court in Livingston for the 1977 murders of 17-year-olds Christine Eadie and Helen Scott.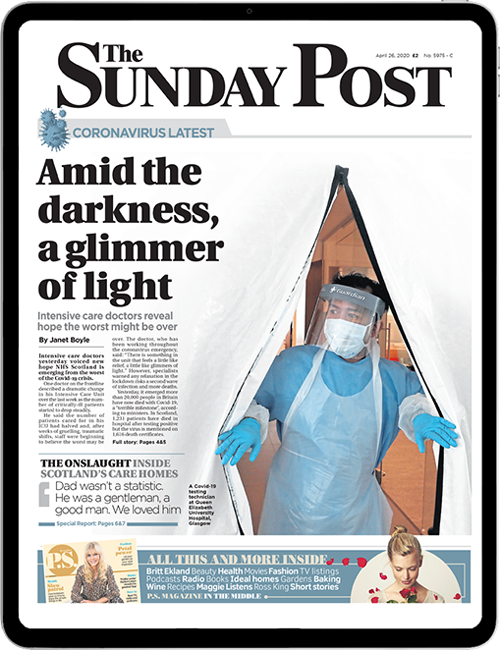 Enjoy the convenience of having The Sunday Post delivered as a digital ePaper straight to your smartphone, tablet or computer.
Subscribe for only £5.49 a month and enjoy all the benefits of the printed paper as a digital replica.
Subscribe