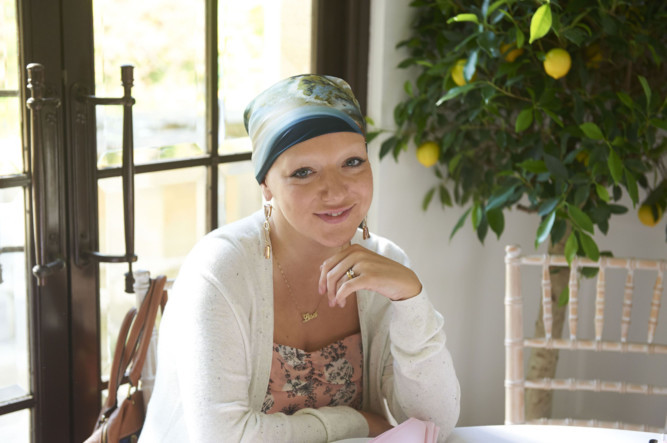 Tomorrow night sees the screening of a very special true life drama about a young woman's battle with cancer.
It is a disease that touches all of us and there cannot be a single person who hasn't been touched by cancer, whether they have gone through it themselves, known a friend or family member who has died, or a loved one who has been successfully treated.
The C Word is based on the story of magazine editor Lisa Lynch who was diagnosed with breast cancer in 2008. She decided to share her story with a blog and a book. Sadly she died in 2013 aged just 33, but not before being told that a drama was being made about her life.
Lisa had very firm ideas about who she wanted to portray her in the TV adaptation and she approached actress Sheridan Smith directly about taking on the role.
At first Sheridan, one of the finest actresses of her generation, wasn't sure about accepting the part as she thought she wasn't up to it. But in the end she knew she had to do it. She has since said she was extremely proud to have been asked personally by Lisa.
It was a difficult shoot for all of the cast.
I spoke to Haydn Gwynne who plays Lisa's mum Jane, and she said it brought back the sense of loss in her own family when her dad died and that there were lots of tears shed on set. Sheridan was also reminded of the death of her brother from cancer.
It can't have been easy for any of them, and of course there was the pressure of making sure they did Lisa proud, which I think they all achieved.
This drama has "BAFTA award winning" written all over it, but it's more than just a TV programme. It will inevitably make people more aware of cancer and get families talking about the illness. Women will check their breasts and be more conscious of any changes in their bodies. It will also help to raise funds for cancer charities.
This was what the brave and funny Lisa wanted to happen. She approached her cancer with courage, wit and warmth.
Her book is extremely poignant but also laugh out loud funny. Anyone who has gone through cancer will relate to it, but those who want to find out more about the disease should buy a copy.
I remember when I first started out presenting on TVam back in the '80s, the world cancer was never uttered on television. It would have been unimaginable to have a breast cancer awareness month or the fantastic MoonWalks.
It has, thankfully, all changed and there's more honesty and compassion from the medical profession as well as patients having more say about their treatment and a lot more knowledge about the disease.
It's all down to people like Lisa that we are slowly winning the fight.
People with cancer who are diagnosed early enough have a far better chance of being given the all clear or at the very least enjoying more precious years with the people they love.
She really was a remarkable young woman.
The C Word is on BBC1 at 8.30pm tonight. The book of the same name by Lisa Lynch is published by Arrow.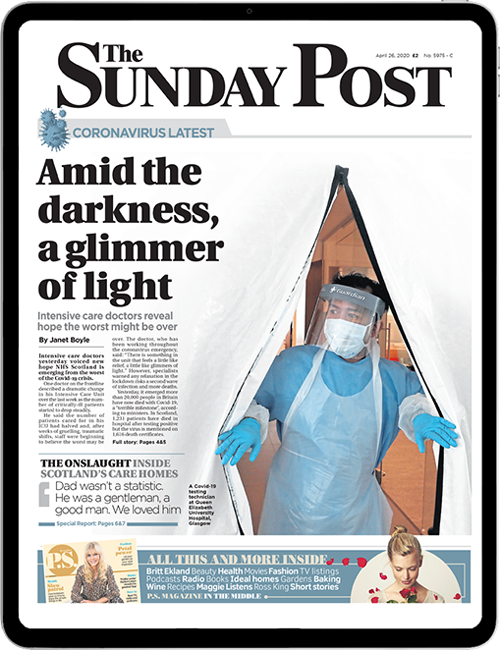 Enjoy the convenience of having The Sunday Post delivered as a digital ePaper straight to your smartphone, tablet or computer.
Subscribe for only £5.49 a month and enjoy all the benefits of the printed paper as a digital replica.
Subscribe