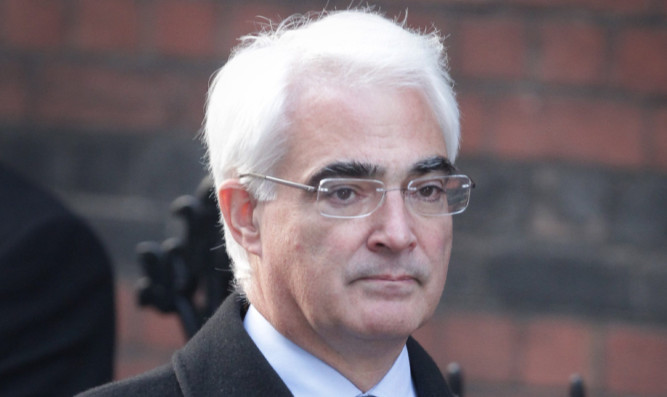 Both Yes Scotland and Better Together published lists of major donors last week.
And, needless to say, in the febrile atmosphere which now surrounds the referendum campaign, the lists sparked arguments and accusations from both sides.
Here are the bare facts.
Better Together has received £1.1 million in donations since launching last June, from a total of 9,500 people.
However, controversially, oil trader Ian Taylor gave £500,000 almost half of the total.
And 10 donations accounted for £891,000 of the £1,118,451.
Mr Taylor is also a major donor to the Conservative Party and his controversial business links saw his donations to the Tories condemned by Labour MPs.
Now SNP Westminster leader Angus Robertson has written to the Chair of Better Together, Alistair Darling, calling on him to hand back the £500,000 donation.
Mr Robertson pointed out that one of Mr Darling's Labour colleagues at Westminster, John Mann, a member of the House of Commons Treasury Select Committee, called on the Tories last September to return donations from Mr Taylor.
He had described it as "dirty money".
"Presumably Alistair Darling agrees with his Labour Westminster colleague," Mr Robertson said.
"If Mr Darling does agree with his Labour colleague that the Tories should hand their donations back, he cannot possibly believe it is right for the No campaign to hold on to their £500,000 from Mr Taylor, who is the No campaign's principal donor.
"That is why I have now written to Alistair Darling, calling on him to hand this donation back pending a full investigation into the circumstances of the donation, and a pledge to make the findings public.
"Mr Darling met Mr Taylor before this donation was made, so he bears personal responsibility for it.
"We need to know if any of these issues, such as Vitol paying Serbian war criminal Arkan $1 million or avoiding UK tax through an 'offshore pay scheme' for over a decade, were discussed.
"And we need to know if Mr Darling approves of these activities, in terms of the tax avoidance issue, for example. He is after all a former Chancellor.
"The credibility of the No campaign is on the line and it is time for Mr Darling to do the right thing."
Meanwhile, Yes Scotland revealed that it has received a total of £1.7 million, including £7,000 from small donors who contributed £112,000 of that total.
However, £1,283,000 came from five individual donors, with the SNP contributing £342,797.
Biggest donors were Ayrshire lottery winners Christine and Colin Weir, who each gave the campaign £500,000.
That is in addition to similar sums they have already given to the SNP. These donations have allowed Better Together to claim that Yes Scotland is simply the SNP in another guise.
Campaign Director Blair McDougall said that Yes Scotland claimed a broad base of support.
"But these figures make it clear that the overwhelming majority of their funds have come from the SNP and SNP donors," he added.
"They have been completely unable to move beyond the traditional and core support of the SNP.
"They have also failed to attract as many small donors as Better Together."
He claimed it was the Better Together campaign which had the greater grassroots support.
"These figures show that despite their ludicrous claims to be a broad church, Yes Scotland and the SNP are one and the same."
There is, however, little doubt that the embarrassment of Labour figures accepting a large donation from a controversial Conservative donor is rather more damaging than suggesting that Yes Scotland is mainly funded by Nationalists something most observers would have thought rather obvious.
And the thunderous silence from senior Labour figures on the issue of the Taylor donation rather backs up this view.
There will be limits on spending for both sides but only in the final 16 weeks of the campaign.
Up until then, both sides will be allowed to spend whatever they can raise.
And concerns from both camps that they may be outspent in both advertising and campaigning by their rivals accounts, at least in part, for the vitriol created by this issue.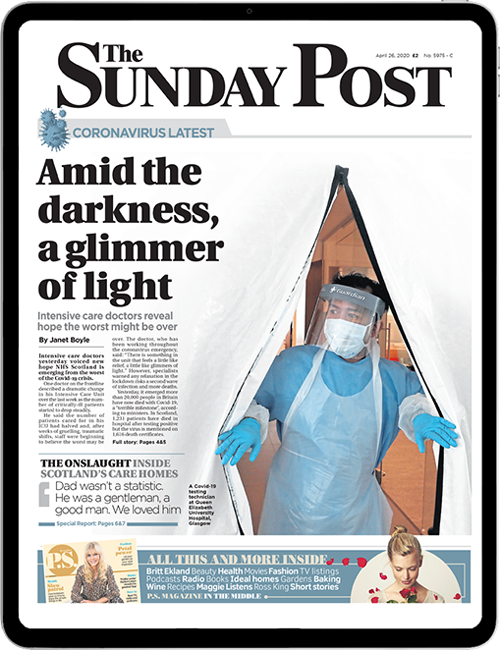 Enjoy the convenience of having The Sunday Post delivered as a digital ePaper straight to your smartphone, tablet or computer.
Subscribe for only £5.49 a month and enjoy all the benefits of the printed paper as a digital replica.
Subscribe